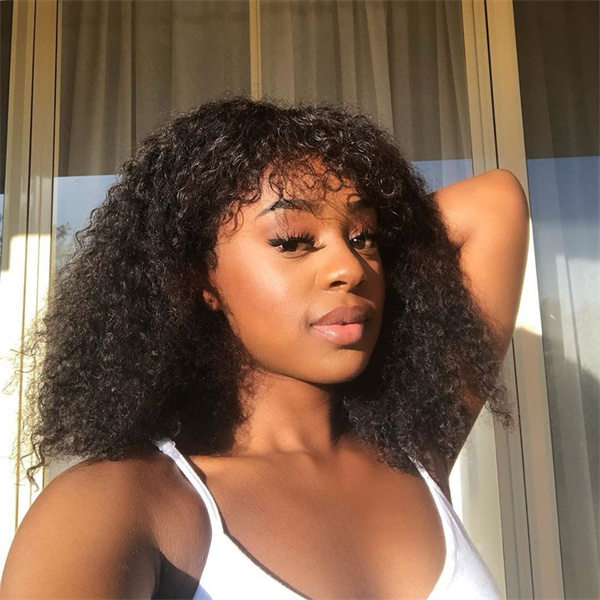 Besides straightening your curly lace front wigs, there are many different ways to style a lace front wig to earn a unique looking. If you are interested in it, look down and try these methods.
Enhance the curl:
Applying product or tools of curl define to add the curls. Scrunch the hair gently to enhance the curl and allow the wigs to air dry, then you can earn a further defined curl of your curl wigs. Or you can use your finger or comb to add the separate curls.
Half up half down: 
This is a hairstyle that can create a romantic look when your wear a curly lace front wig. Divided your hair into two sections and gather the top section in a clip to secure, leaving the bottom section free down. This style can add the elegance of yourself.
Side-Swept curls:
Sweep your wig to one side, and part your hair to gather your wig towards one shoulder. Secure it with a bobby pin to create a beautiful effect. 
Updo or low bun
To keep the hair away from your face, you can pin it up by gathering your hair at the nape to secure it with a pin simply, then create a low bun or updo as you like. If you desire to enhance a romantic appearance, leave a few curls around the face.
Braid styles:
Braid your wig not only add texture to your wig but also enhance your beauty of yours. The braid styles suit curly lace front wigs like side braid, french braid, pull-through braid, or Dutch braid. You can add some 
These hairstyles are suited to be styled with curly lace front wigs for a charming look. Remember to style your wig in a gentle way to maintain your lace front wigs and prevent frizz.