Wig has entered more and more people's life, many women in order to get a good appearance of the hair or cover their hair loss, began to try to wear a wig. So darling, do you know what the hair density is?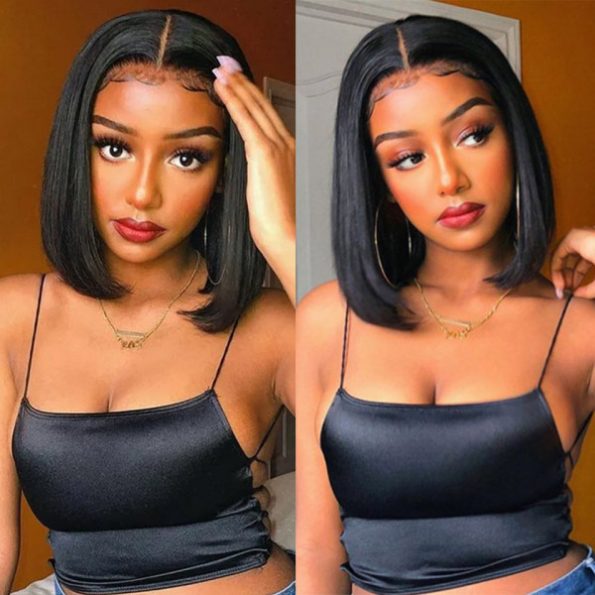 What is wig density?
Wig density means the hair density of a wig. Wig density is the amount of hair added to a hat to create a fuller appearance. It helps to determine the thickness of hair on the wig cap. Usually, the same length, the higher the density, the fuller the wig; The lower the density, the thinner the wig. Hair density and thickness are different. Thickness refers to the width of hair, while density refers to the number of hairs in the head.
Different types of wig hair density
Common popular Wig hair Density has three kinds of kings: 130%, 150% and 180%.
1. 130% Density (light hair density)

The majority of African American women have natural hair density that is closest to this level. It doesn't look too thick or too thin, mimicking the look of your most natural hair. Hair also weighs the least.

2. 150% (medium density)

This level has medium density. This level of hair density than your natural hair to be more plump, more beautiful. Daily wear comfort, not too light, also not too heavy. This density wig is the most popular density for wigs with the largest number of users.

3. 180% density wig (heavy hair density)

This hair density is a bit heavy, providing the wearer with a stylish, bushy hair look and being the first choice for young people chasing beautiful hair.
The Differences of Wig Densities
1. 130% and 150% density wigs

Wigs of the same length and 130% density are the minimum standard for wig making and are similar to our natural wigs. The 150% wigs were slightly fuller, better looking and heavier.

2. 150% and 180% density wigs

Same length, 150% density wigs weigh less than 180%, but 180% density wigs are fuller.
Why choose 150% density?
In general, the most popular wig density in the wig market is 150% density, which is a medium density suitable for almost all women, close to the average density of well-maintained normal and healthy growth of human natural hair, can give a person a natural and beautiful hair appearance.
Here are the benefits of a 150% density wig
Light weight.
Easy to wear.
Plump and natural.
Good air permeability, very comfortable.
How to choose a 150% density wig
1. Hairstyle
For the medium density of 150%, you can choose straight hair, more suitable for this density, if it is curly hair hairstyle, it will appear a little thin.
2. Hair material
For the 150% density wig, you can choose the 100% human hair wig, which gives the most natural hair appearance, lasts longer, and is better cleaned and maintained.
3. Age
If you are very young and beautiful, you can choose 150% wig. But if you are already getting old and have some loose hair, we suggest you can choose 130% wig.
4. Maintenance
The 150% wig is a low maintenance wig, and if you are tired of troublesome high maintenance wigs, you can use the 150% wig.
5. Comfort
The 150% density wig is breathable, moderate weight, very comfortable to wear.
6. Budget
The 150% wig is cheaper than the 180% wig, and they can all create a natural wig appearance, 150% is enough for most people to pursue the natural plump hair appearance.
7. The density of natural hair
If you have very healthy, bushy hair, this density may not be a perfect fit because it makes the wig look rather bulky and impractical. A wig density of 150% is ideal for people with thin hair or the same density as a wig.
8. The length of the wig you want
If your wig is between 8-20 inches long, you can choose 150%, natural and full, very nice.
If your hair is longer than 22 inches, you'd better choose 180%. If you choose a 150% wig, it will be thinner.
9. Hair shop
You should choose an experienced and reputable wig shop with your own wig factory so that you can ensure the density and quality of the wigs you buy.
Some popular human hair 150% density wig in our hair shop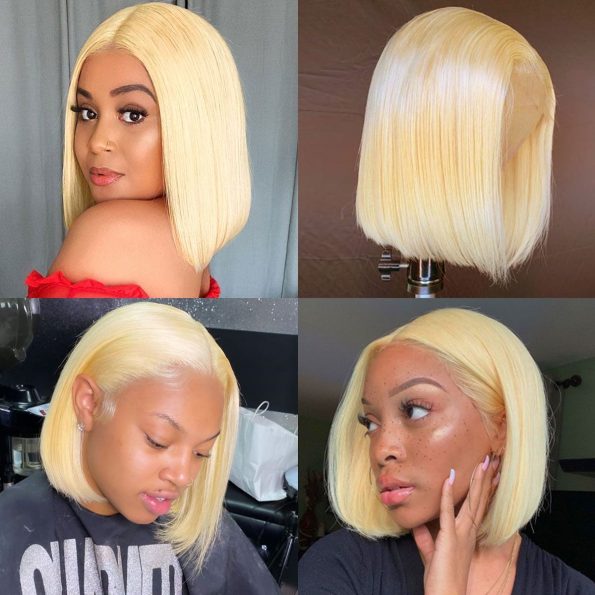 The straight hair color is 613 blonde colors, which is light blonde color that can give you a bright and attractive hair look. The lace area is 4×4 and the hair length is 8inch~14inch. The straight bob wig is made of transparent lace. You can get an invisible hairline.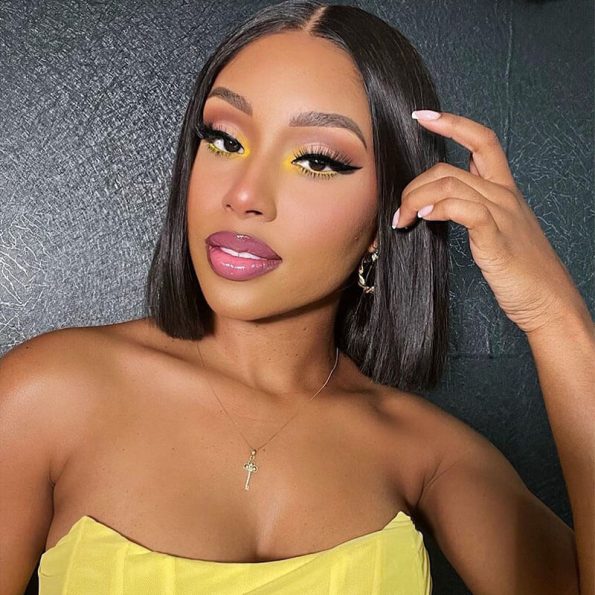 It is a short bob hairstyle with the length 10~14inch to choose. The hair density is 150%. You can choose the 4×4/5×5/6×6 lace closure wigs. And the Lace types for your choices are regular lace and HD lace. You can choose what you like freely for the various choices.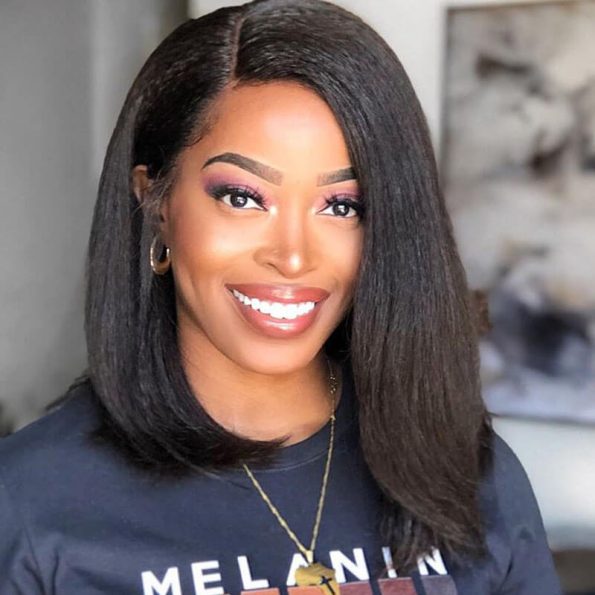 Kinky straight wig has a special hairstyle which can give the African American most natural hair look. This wig in our hair shop is a bob style as well with 13×4 lace area. You can do many styles on the large lace area. The density is 150% and the length is 10inch~14inch.
FAQs about 150% density wig
1. Is 150% density suitable for wigs?

150% density is plump, and you won't feel heavy. 150% density is suitable for all wig users. Therefore, 150% density is suitable for making wigs. Most wigs on the market have a density of 150%. They are fuller and thicker than natural hair density, but they can give you a more gorgeous hair look.

2. How to choose wig density between 130%, 150% and 180%?

If you want the wig density to be like your natural hair, 130% density is enough;

If your wig is fuller and thicker, a 150% density wig will be good for you;

If you need a wig with thick hair, a 180% density wig is suitable for you. In short, you can decide which density to choose according to your actual needs.