It is simple for people to wear a wig if they know the methods. Wearing the wigs is divided into two methods depending on the type of wigs, which are glueless wigs and glue lace wigs. Here are the methods.
Before wearing a wig, start to prepare your natural hair, which includes smooth the knots and tying it. This makes sure your hair provides a stable base for your wig.
Then, you can choose to wear a cap or not. The cap not only protects your natural hair from sweaty, glue damage but also helps to secure the wig in place.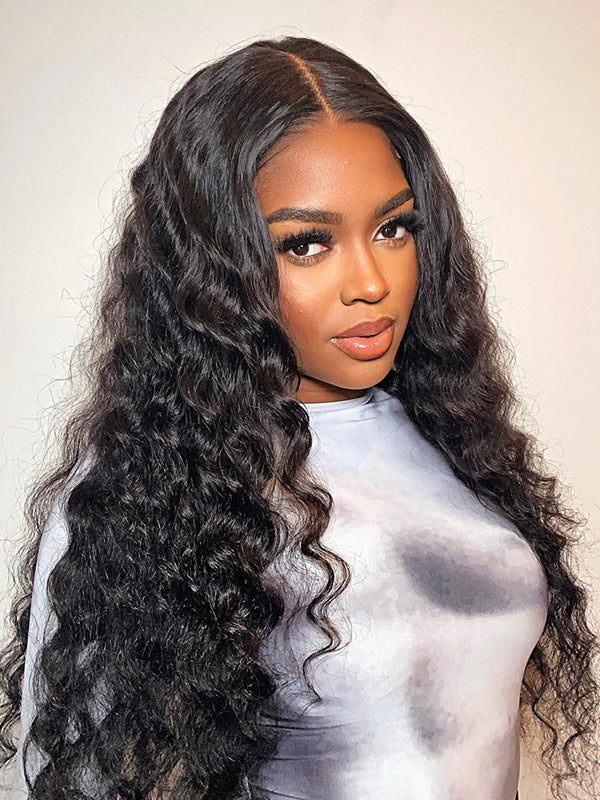 Distinguish your wig type, if your wig is glueless, just wear and adjust it for perfectly fit your head. And if your wigs lace wigs, look down below.
Apply the glue or adhesive on your hairline. Starting from the center and working toward the sides until cover your hairline entirely. Then wait for it dry according to the time recommended.
Next, secure the wig. Place your lace wig onto the head and ensure the wig is securely attached. You can use clean cotton to swab or press the lace for better adhesion.
These are the steps of wearing a wig. You can style with your clips, headband, or heating tools to create hairstyles.
When you are choosing glueless wigs for the person who are sensitive skin, three steps on wearing are needed. The lace front wigs may cost a lot, but more versatile styles can be made. Depending on your styles, demands to determine the wigs.