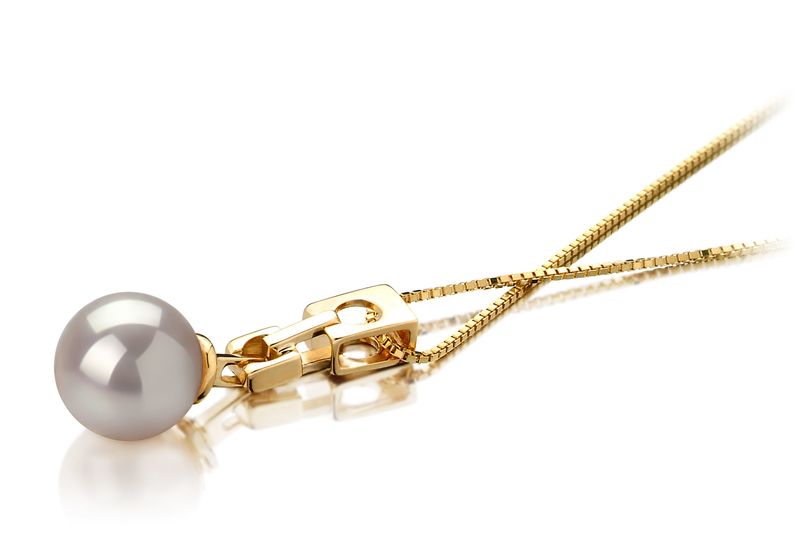 Yes, Valentine's Day is always deemed to be the most romantic day of the year even though they say there's no single day for romance. Despite all such love quotes and sayings, almost all couples wait throughout the year to do something special on Valentine's Day. But the most disturbing thing is bearing all the pressure to plan a perfect day and to buy the perfect gift for your beloved. If you're already on the hunt for a romantic V'day gift, we're here to help you out with some ideas. Skip going to the mall and instead get curated suggestions for various gifts that you can order online. Check out some romantic gift ideas that you can give your girlfriend or wife.
•    A Love Necklace
For girls, jewelry will always remain their most favorite and romantic option and what could be a better day than Valentine's Day to pick up something for your girlfriend? For the woman you adore and admire, the 'love' necklace would be the perfect option. Apart from the love necklace, you may also gift pearl necklaces from stores like PearlsOnly.com as pearl symbolize beauty and elegance at the same time. Nowadays there are many women who are replacing diamonds with pearls.
•    A memorable experience in a helicopter
Do you have enough time to plan for a romantic getaway to Las Vegas? You can take things to another level with a VIP helicopter tour for your beloved on that very special day. You can take the flight during sunset so as to capture a picturesque view of the luminous city and you may also get up close looking at the neon on the Strip. Make sure you book hotels and flight way ahead of time so that you don't blow a hole in your wallet.
•    Eau de Parfum
As it's Valentine's Day and there's romance right in the name, how about gifting her elegant perfume from Catherine Malandrino? That would indeed be an overt romantic gift idea as its long-lasting and uplifting scent will stay in the heart of your beloved for a long time. If you think your partner prefers more floral scents, you can opt for Caribbean Island Wild Flowers. Visit any perfume store to get a varied choice of eau de perfumes.
•    Books for a reader
If your girlfriend has the habit of reading books or is an avid reader, you can even gift her some of her favorite author's books. She will always love it when you appreciate her brain and you'll find her loving the books more than her looks. If she loves sci-fi, gift her The 5th Wave trilogy by Rick Yancey.
Do you have any more gift ideas that you can give us? If yes, feel free to share your ideas for people who are looking for Valentine Day presents. Apart from the above mentioned ideas, you can always try out something innovative keeping in mind the wishes of your beloved.