Whether it's a warm smile, positive attitude, dancing shoes, or a desire to have fun, wedding guests play a pivotal role in orchestrating the perfect wedding. These 5 insights to U.S. wedding culture serve as a useful guide for making your attendance a smooth and successful one.
A Gift is Always NecessaryEven if it's the neighbor down the hall in your apartment, your niece's cousin once removed, or your very best friend, a wedding gift is always expected. This is simply due to the nature of tradition. Marriage is a new adventure for the couple and a gift is a sign of well-wishing as they take their next steps together. Always work within your means, and strive to put your best guest foot forward by looking at the wedding registry to find a thoughtful and useful gift for the newlyweds.
Recognize the RelationshipWedding gifts vary greatly depending on your relationship with the soon-to-be-spouses. On average, research reveals spending is based on the relationship. These relationships on average, spend the following on wedding gifts: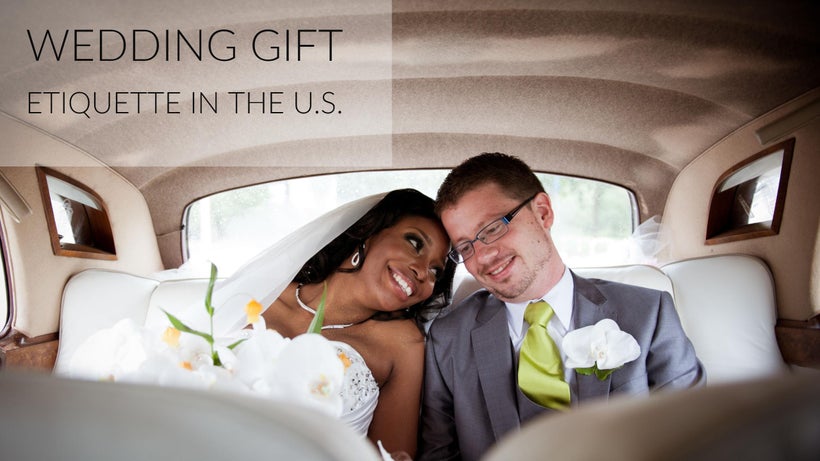 Image: cocktail dresses uk
Selecting a wedding gift is a personal choice. These numbers are provided as a guide.For those in the wedding party who have already spent a considerable amount on the event, consider combining contributions for a group gift. This can lighten the financial burden while still giving the couple something they'll adore. If other groomsmen or bridesmaids don't wish to contribute to a group gift, consider buying one of the moderately priced registry items. Add a sentimental touch with a handwritten note, or by personalizing the item with their last name or initials.
Be Budget-ConsciousExpress your genuine care. Be creative, personal, and use registries, like Zola, to buy gifts that the happy couple registered for and will use throughout their married life. This doesn't mean emptying your savings account. According to the American Express Spending & Saving Tracker, the average amount spent by friends and family for a wedding gift was $113 in 2016. Stay within your personal budget. Plan ahead so you can save enough, express your affection for the couple with a beautiful gift, and enjoy their wedding celebration without breaking the bank.
Do Your Homework for Destination WeddingsDestination weddings pose many questions to attendees; when do I ship my gift to the couple? How soon do I order an online gift? Do I need to buy an expensive gift? Be sure the registry offers direct shipping to the couple's home, not the destination wedding site. They don't want to lug gifts on a plane and neither do you. Couples also understand that guests must plan, save, and prepare to attend destination weddings. The couple knows greater travel expenses are included and they are more understanding with presents. Rather than settle for a less special present, consider sending your gift early, well before the wedding ceremony, or just after the nuptials. This will allow for more time to save. Etiquette experts agree up to six months after the wedding is still an acceptable time for gift giving. This way you are able to save up for the wedding, and also share a meaningful gift with the happy couple.
Check the RegistryThis same study found that couples most enjoyed gifts from their registry. This was preferential to cash, honeymoon support, and gift-cards. If you would like to select your own gift, pair it with something from their registry for a combination gift they will undoubtedly adore.
All weddings come with a price tag; not only for the spouses-to-be in organizing it, but the wedding guests as well. If it's a destination wedding, travel expenses are to be considered. If it's a local wedding, dresses and suits have to be arranged. However, that shouldn't stop you in purchasing a special and meaningful gift for the couple. Find a gift using registries based on your relationship with the newlyweds to contribute to a beautiful event!
Sharon Schweitzer, J.D., is a cross-cultural trainer, modern manners expert, and the founder of Access to Culture (formerly Protocol & Etiquette Worldwide). In addition to her accreditation in intercultural management from the HOFSTEDE centre, she serves as a Chinese Ceremonial Dining Etiquette Specialist in the documentary seriesConfucius was a Foodie, on Nat Geo People. She is the resident etiquette expert on two popular lifestyle shows: ABC Tampa Bay's Morning Blend and CBS Austin's We Are Austin. She is regularly quoted by BBC Capital, Investor's Business Daily, Fortune, and the National Business Journals. Her Amazon #1 Best Selling book in International Business, Access to Asia: Your Multicultural Business Guide, now in its third printing, was named to Kirkus Reviews' Best Books of 2015. She's a winner of the British Airways International Trade Award at the 2016 Greater Austin Business Awards.
Read more: cheap prom dresses