It's 2023 now. It's time to change your hair color, isn't it? Welcome the new year and start a new journey. So, you must have a new look and appearance. Changing the color of your hair is one of your best choices. You can use different hair colors to show your temperament, pursue or match your clothes.
For women with dark skin, you can freely try any hair color you like, and you can also freely match it. You have no restrictions on choosing hair color. You just need to consider your preferences and collocation. Confident and optimistic, you can control all colors. In the following blog, we will share with you some classic and popular hair colors suitable for dark skin women to show their charm, as well as some emerging hair colors in 2023. Hope you will like it.
Popular hair color for dark skin
There are some hair colors that have been tested over time and are very suitable for dark skin women, which have been popular until now, such as red, gold, brown, highlights and their tonal variations and so on.
Here's a look at some of these hair colors:
1. Red hair color
Red hair goes well with dark skin and complements your skin tone, making your skin more vibrant and attractive. Of course, other shades of red color wigs are great as well, and you can try burgundy hair color, cherry and dark auburn, which are all great colors.
2. Gold hair color
This is a very suitable hair color for dark skin. Your appearance will be brighter and make your whole person more confident and enthusiastic. Other blond hair variants are also very suitable for you, such as strawberry blond, honey blonde, dark blonde hair colors, etc.
3. Brown hair color
Brown hair is also one of the best options for dark-skinned women. It will blend well with your skin color, very natural. If you think brown is a bit drab, you can of course choose other more interesting shades of brown, such as golden brown, coffee brown, caramel brown, and so on. Caramel brown is generally considered one of the best hair colors for African American women.
4. Highlighted hair color
High-gloss hair is richer in color and can attract others' attention very easily. Hair with high-gloss color is usually very attractive. You can configure your favorite high-gloss color to create your high-gloss hair appearance in a variety of ways.
The above hair colors are very classic and have been popular until now hair color style, you can freely choose. Below we will introduce some of the hair color styles that have been or will be fashionable in 2023 for dark skin women.
Other trendy hair color for dark skin in 2023
1. Yellow, blonde hair color
It is a mixed hair color of yellow and gold, which is very gorgeous and makes your hair look unique, bright and noble.
2. Dark pink
Dark pink is a very fashionable hair color, suitable for the skin color of dark skin, and very trendy and avant-garde. It is the choice of many net reds and stars. Make your appearance lively and lovely.
3. Caramel brown hair color
Caramel brown is very suitable for dark skin. Your hair will appear natural, soft and delicate. This is the hair color very suitable for some formal occasions.
4. Ginger hair
Ginger hair can give you a warm feeling, increase your color, make your hair softer and give you a romantic and mature temperament.
5. Purple hair color
Purple is a mysterious and noble color. When your hair is dyed purple, it can perfectly match your dark skin and give you a unique temperament. Among them, dark purple is the best color, which can greatly increase your mystery and charm and make people fascinated.
6. Light blue hair
This is also a spoiler's unique temperament of the color of hair, between the blue and blue light blue so that you look very fresh, with the pursuit of freedom and romantic color. It's also the color of the ocean, light blue hair that you deserve.
7. Copper red
Copper red is a red tone, with bright and stable colors, not bright, warm and attractive, people like, with confidence and vitality.
8. Deep grey hair
Deep grey hair is an elegant hair color, more suitable for mature women and older women wear, but as a trend, women of all ages are worth trying this elegant hair color.
Some great colored wigs in our hair shop
You can choose a high-quality wig to quickly get the color you like. You no longer need to spend time dyeing your natural hair, nor do you have to bear the risk of damaging your hair during the dyeing process.
Our wig shop has ten years of wig production experience and is our own factory. The price of wigs will also be cheaper, and the quality is 10A. The hair material used is 100% human hair wigs, obtained from the same donor, and the cuticle is complete. You can get the most natural hair look in our hair shop.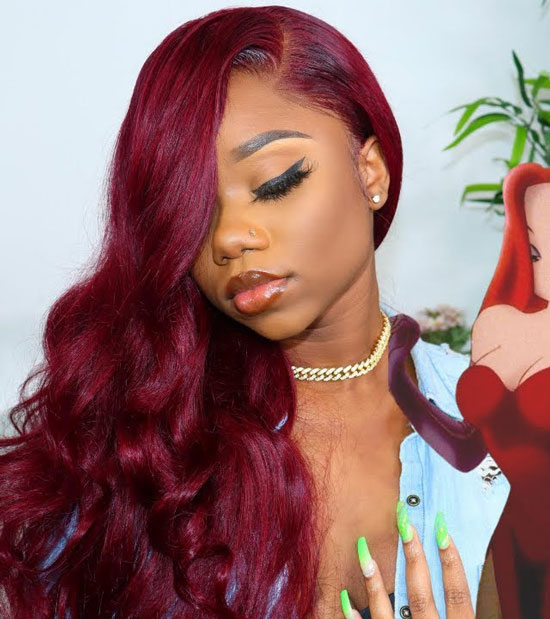 Lace type: HD lace
Lace area:5×5/13×4
Hair color: Burgundy color
Hair length:18inch to 28inch
Hair density:150%/180%
The hairstyles are two for choices: straight hairstyle/body hairstyle. You can get the wigs in nice prices for the promotion.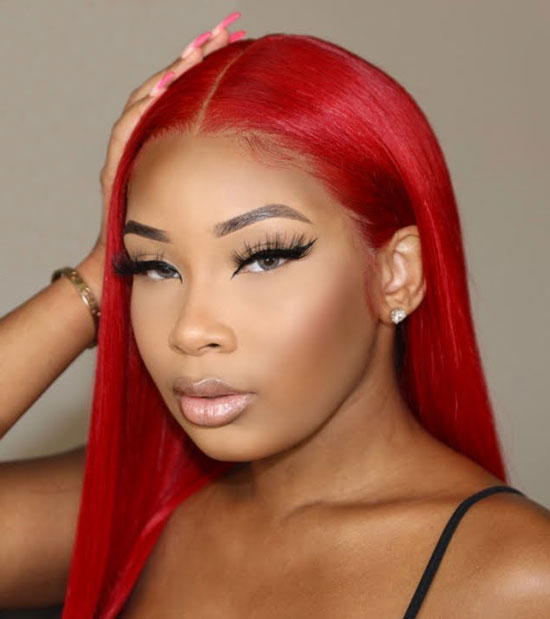 Lace type: HD lace
Lace area:5×5/13×4
Hair color: Red color
Hair length:16inch to 30inch
Hair density:150%/180%
It is a body wave / straight hair wig which has the red color. The hair lengths are various that you can choose the one suits you best.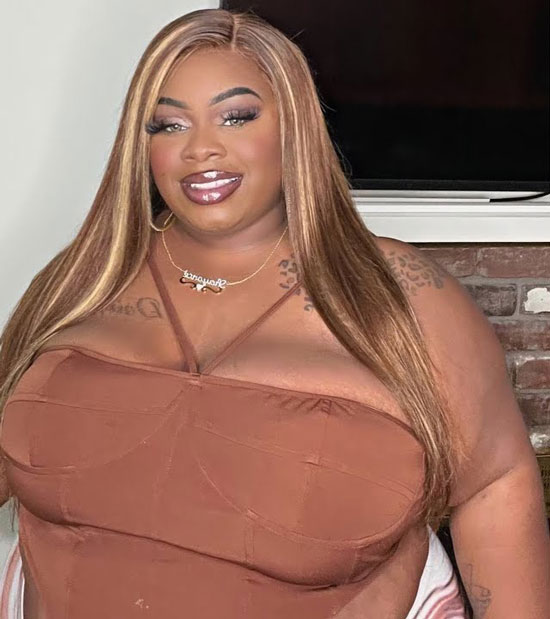 Lace type: HD lace
Lace area:5×5/13×4
Hair color: Honey Blonde Highlight
Hair length:16inch to 28inch
Hair density:150%/180%
It is straight wig which is made of HD lace which can give you the most natural and transparent hairline.
Final thoughts
Hope this blog can help you choose the nice hair color for yourselves. And any questions about the wigs, you can contact us freely.