It's time to reflect on what to do for Valentine's Day this year as we start the new year. This year you can celebrate the 14th day in different ways, but whatever it is, you should look fashionable. Keep reading for some of our favorite trends if you need some style inspiration for Valentine's Day!
Cute Dresses for Valentine's Day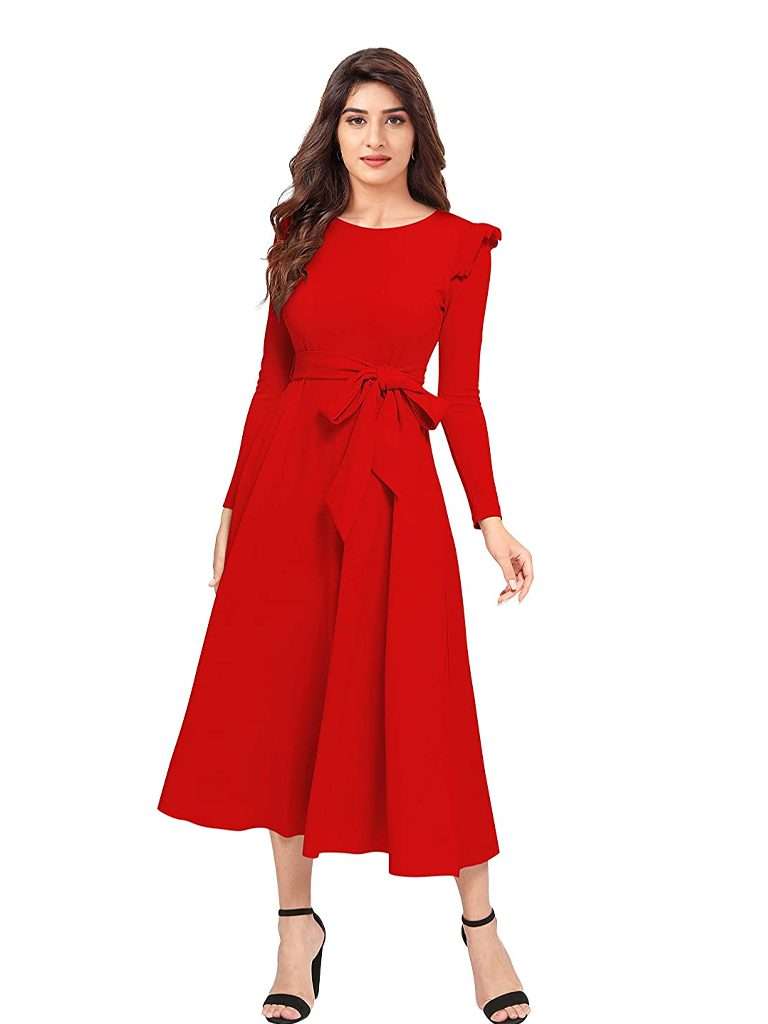 The ideal middle ground between your preferred daytime outfit and your ultra-sexy, passionate Valentine's Day getup is a pretty casual dress or cocktail dress. Dark burgundy and pure, innocent white are ideal colors for a straightforward, sweet atmosphere, but patterns can also add a touch of elegance. For a cute, romantic style for Valentine's Day and beyond, try experimenting with lacy, frilly clothing items, then team them with your go-to pair of heels and a few accessories!
Sexy Valentine's Day Outfits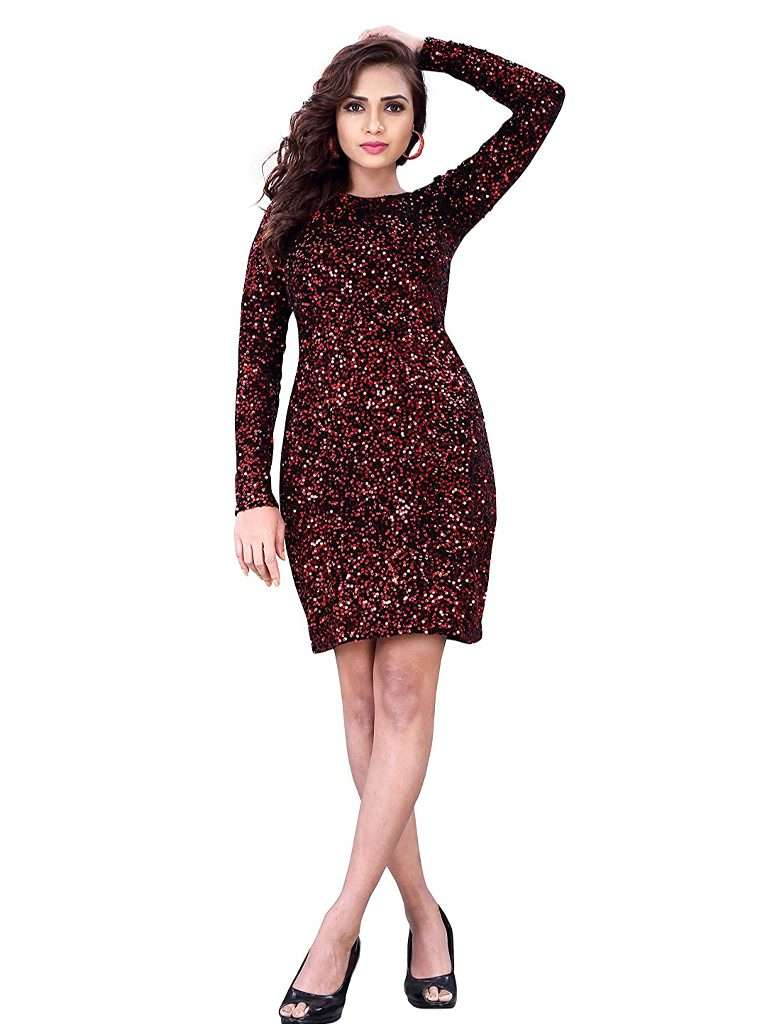 A classy Valentine's Day dress is required for a classy date. For that, we prefer to start with a seductive evening dress and then add a few understated accessories. Deep burgundies and reds go nicely with a sultry mood, while pinks and purples are perfect for a more playful, flirtatious pricing.
You can choose the dress's fabric, so don't be scared to play around a little. For a more seductive appearance, we recommend materials like satin or velvet, but we believe you'll also enjoy the touch of refinement that a dress with mesh frills adds to an ensemble. Whatever you choose, you will look absolutely stunning on that day.
Tops for Valentine's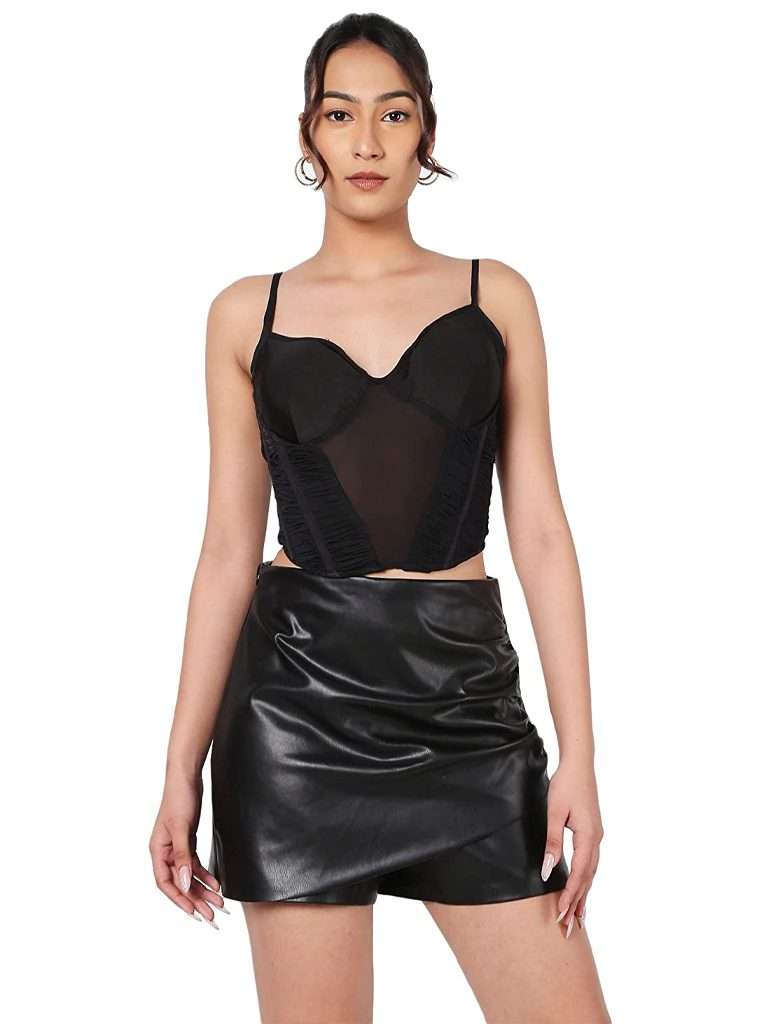 If wearing dresses isn't your thing, experiment with several top styles instead. Most ensembles benefit from the practical, edgy edge that sexy bustier tops add to them. Although styling a top is quite easy (you can always wear jeans), you can add as much detail as you like.
One of our favorite ensembles consists of a bustier top and some fantastic jeans, but you can enhance it by adding a stylish leather belt and a straightforward pair of understated earrings. The proper Valentine's top may easily create a casual yet elegant look, making it one of our favorite alternatives to the traditional Valentine's outfit.
Sensual Sweaters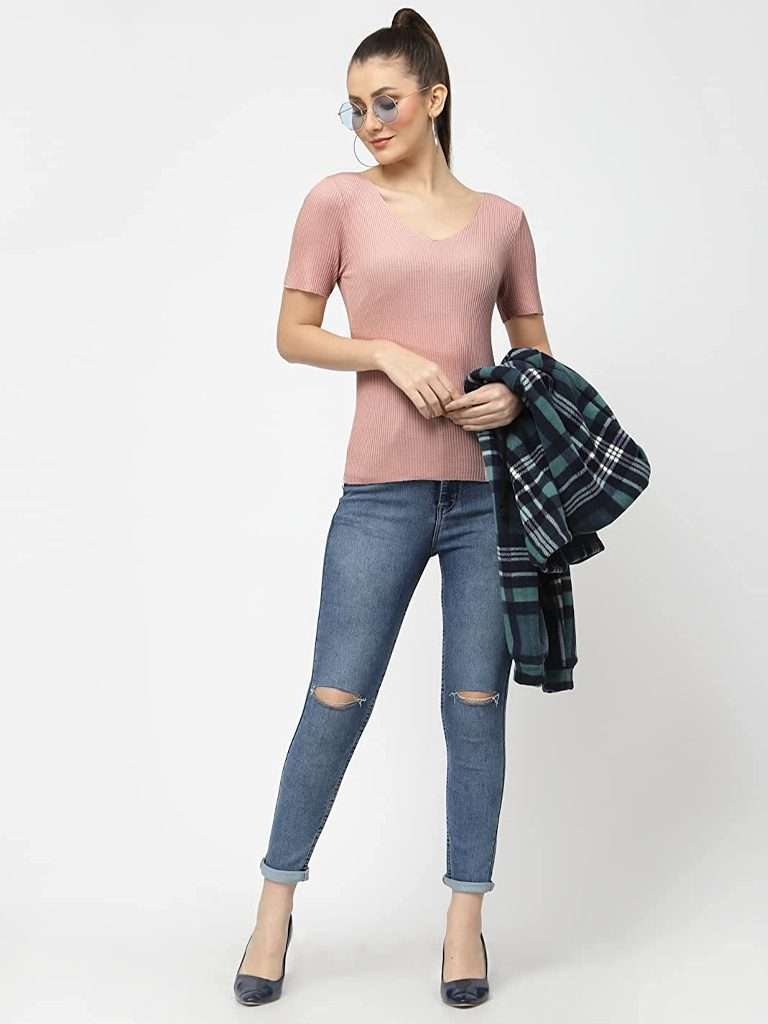 You'll likely need some warmer clothing if you reside in a region with colder temperatures. Sweaters are ideal for putting together a lovely, romantic Valentine's Day attire that will keep you at ease. Additionally, they are quite simple to style and go well with almost everything.
A skirt works nicely with a playful, flirty mood, faux leather trousers lend an edgy, sensual sense, and pairing it with a pair of jeans gives you that classic casual winter style. In other words, sweaters offer a dependable foundation for a great look that doesn't worry about the little things.
Lovely Pumps
An outfit for Valentine's Day wouldn't be complete without the ideal pair of chic heels. Feel free to get creative with your selection of heels because they will primarily depend on the rest of your Valentine's Day ensemble. While a stunning, sultry style is the ideal fit for an equally dazzling pair of red heels, opulent designs go nicely with rhinestone-accented shoes.
Of course, it's important in the end that you express your originality. Since this dress is a representation of you, you want to project and receive love and honesty on the most romantic day of the year. Enjoy the process rather than worrying about the technicalities!
Beautiful Accessories
The final touch would be the accessories. Additional accessories like jewelry, hair accessories, and handbags are simple ways to give a little more personality to the outfit you choose. Have fun choosing your Valentine's Day accessories. Consider adding a delicate layered necklace, a jeweled hair clip, or a sparkly embellished purse.
sexy pajamas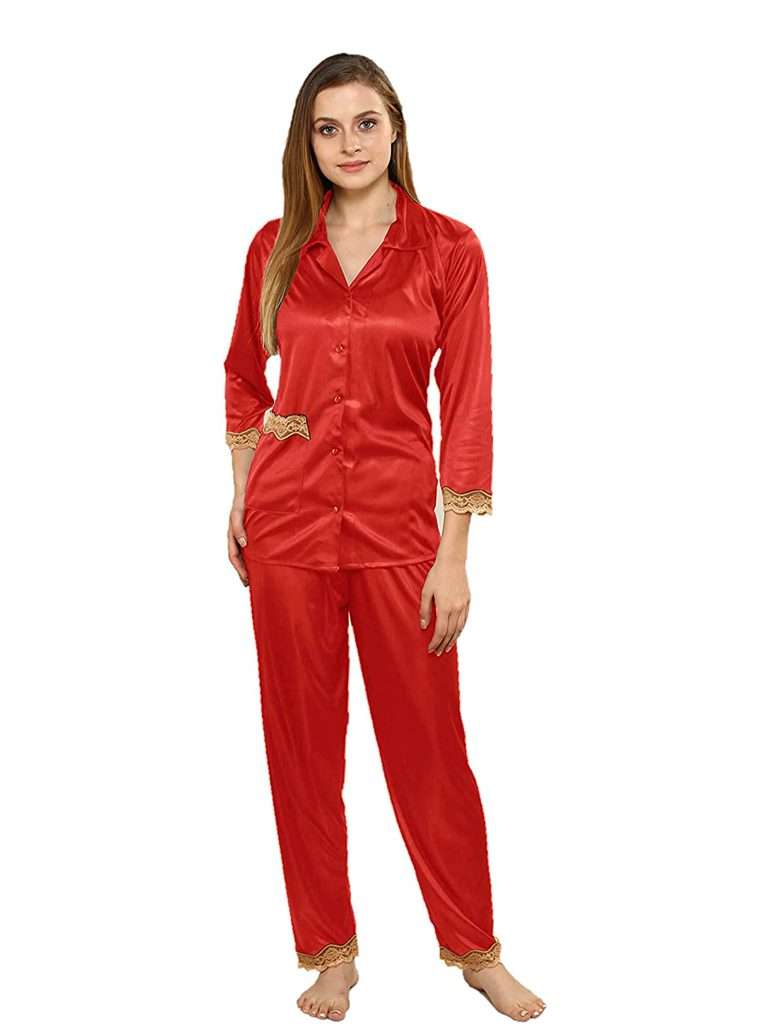 Of course, you might have no plans to go out on February 14. Maybe all you have in mind is a quiet, romantic evening spent at home with your special someone, or perhaps a girls' night or Galentine's party. If that's the case, heels, and elegant gowns are plainly unnecessary, but that doesn't imply you have no other options for clothing!
Cute, fashionable pajamas have become very popular recently as individuals have started to prefer the comfort of their own homes. Our personal favorites are the lovely and beautiful rompers, although you might like the loose and comfortable two-piece outfits. The cute, cozy look is amplified in either case by flirtatious pajamas, making your Valentine's Day evening one to remember.