Hair weaves are very popular among black girls and play an important role in their lives. Loose deep wave weaves are a new kind of hair extension that appeared in the market recently. The loose deep wave hairstyle is a kind of hairstyle similar to the loose wave and deep wave. It belongs to curly hair, so you need good care and maintenance to keep your loose deep wave fabrics healthy and beautiful. If you don't know how to properly maintain your loose deep wave weaves, you can read this blog carefully for great help.
What is a loose deep wave weave?
A new hairdo that adapts to people's demands is a loose deep wave weave. Combining loose waves and deep waves gives rise to the term "loose deep wavy hair." Its curl lies halfway between shallow and loose waves. The loose deep wave hairstyle has a lovely curve and a natural sheen that makes it look very gorgeous and plump.
Why do you choose human hair loose deep wave weaves?
If you want to buy loose deep wave weaves, you should choose high-quality fabrics from human hair. The material of human hair can ensure that you can use it for a long time, and human hair can give you more natural and beautiful hair compared with the material of synthetic hair. Human hair can also allow you to straighten and curl loose deep wave hair again.
Popular types of loose deep wave weaves in Recool Hair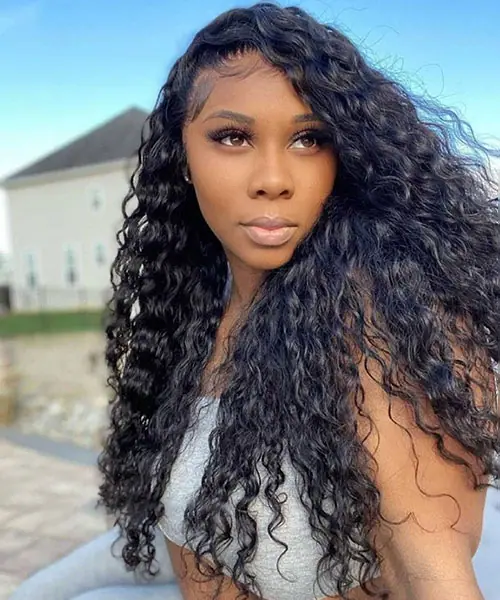 Loose deep wavy Brazilian hair is made of real Brazilian hair. This kind of hair is very durable, and it will last for a long time if you take good care of it.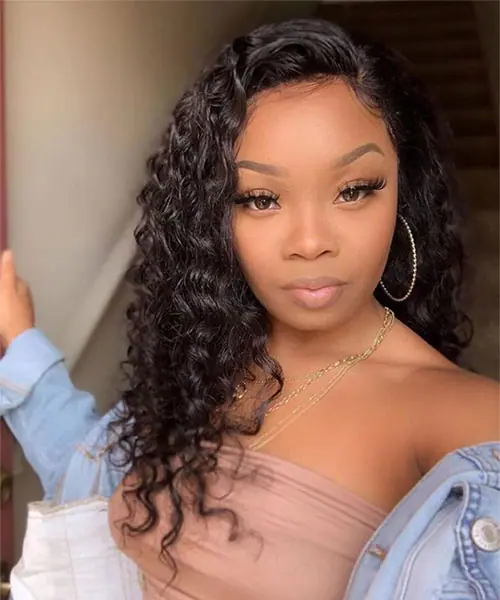 Peruvian loose deep wave hair can give you a plump hair appearance and be lightweight. This is made of 100% untreated Peruvian virgin hair, which can be dyed, permed, and bleached.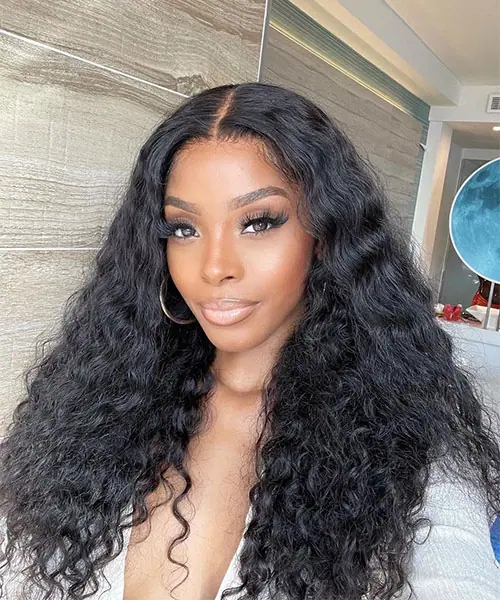 Malaysian loose deep wave weaves have excellent hair color, making your hair appear healthy and charming.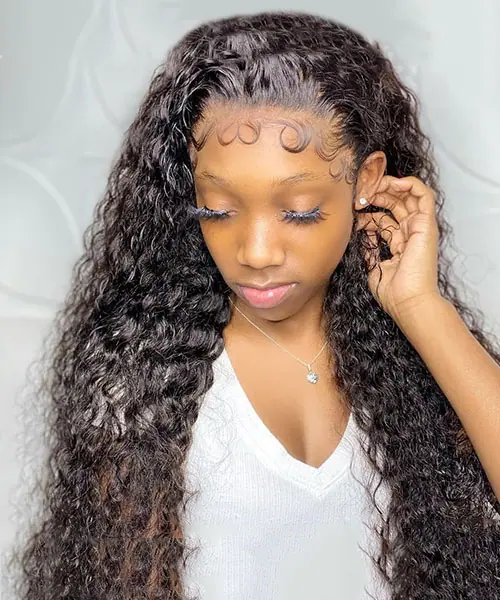 Indian loose deep wave weaves have excellent breathability, making your scalp very comfortable. And Indian hair quality can give black women the most natural hair appearance. 
How to maintain your loose deep wave weave?
1. Installation considerations  
Please don't cut the weft when you install your hair. Weft yarn can keep hair falling off freely and has a long life. Cutting the weft will cause hair to fall off. You should keep the weft knitting of the whole hair and sew it on your head.  
2. Cleaning skills  
Use cold water or warm water, and avoid using hot water to clean hair fabrics. Hot water will damage your hair fabrics, accelerate water loss, and make your hair fragile.  
Use soft water and avoid hard water. Hard water will accumulate some compounds in your hair, and soft water can avoid these problems very well.  
Use high-quality conditioner and shampoo, such as sulfate-free hair care products.  
3. Sleep care  
You should also pay attention to the care of loose deep wave weaves when you sleep. You should wrap your hair with a silk hat to reduce the friction between your hair and bedding. If you use the wrong sleep care method, your hair may become dry, messy, and fall off because of friction.  
4. Protection of heat setting  
When you heat set your loose deep wave hair, you must pay attention to reducing the thermal damage to your hair. You can protect your hair by applying some heat protection liquid or reducing the power of the heat setting tool.  
5. Use a wide-toothed comb to entangle 
You should get rid of the tangles in your hair in time. For loose deep hair weaves, a wide-toothed comb is your best choice, which can reduce the pull on your hair and help you get rid of tangles smoothly.
6. Deep condition 
You should take in-depth care of your loose deep wave weaves once a week, and you can go to some salons to take in-depth care of your hair weave.
Final thoughts 
Recool Hair has various kinds of high-quality loose deep wave hair bundles and closures/frontals in stock for the Happy Easter Sale. There are great discounts on hair weaves. You can buy them at extremely affordable prices. Welcome to your orders.