Love is in the air - it means we are nearing Valentine's day. The most romantic holiday in the western world is also one of the most stressful for couples. It is easy to be tangled in the overthinking web about what to gift to your partner and loved one - yes! It is a recent phenomenon where people also give their close ones something. And do not forget about your pets; they also need something. Romantic dinners and expensive gifts put a dent in the pocket. What is the solution? Keychains are one of the classiest items for Valentine's. It has stood the test of time. Sellers can easily customize them to the event, and people can gift them to their loved ones without looking cheap. If you are unsure, do not worry, the blog will provide information about what makes them suitable for Valentine's day and tips to customize keychains.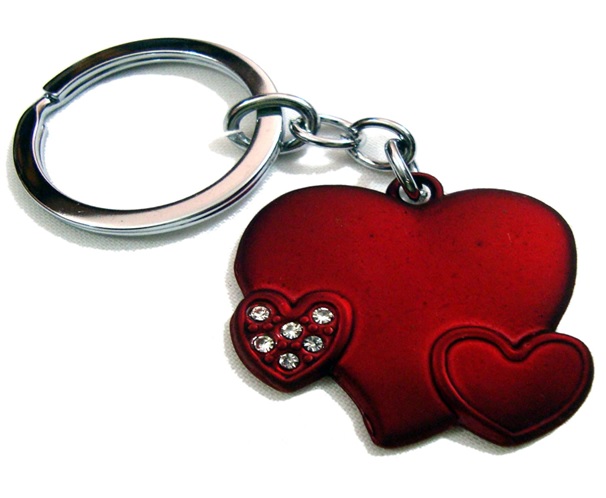 Why are custom keychains perfect for Valentine's day?
Timeless: Keychains are classy items that people have used for a long time. Since the invention of locks and keys, we have been using them. There were various historically documented events when royals customized keychains with valuable metals and stones as gifts. They have transformed over the years; today, they are available in many different materials.
One struggle with Valentine's gifts is giving something that feels too much and cheesy. Roses, chocolates, plush toys, and romantic keychains are staples of the occasion. People associate the first two items as romantic and plush toys can be costly to give to many people. Keychains are suitable because they are in the middle, not overly romantic, and expensive.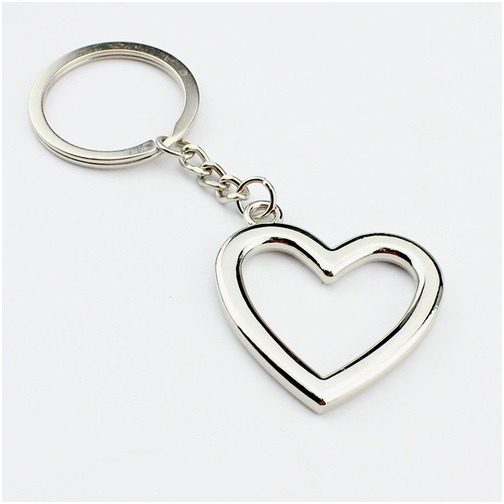 Easily customizable: Each person is unique to their likes and dislikes. It is challenging to buy a gift that suits everyone unless you are close to them. Often, we purchase items for everyone and find out they do not like them. But, it is simple to customize keychains that suit everyone. For example, you can gift a photo-frame keychain to your romantic interest and a mobile holder keychain to others. There is one keychain for everyone.
Sellers can also take advantage of the idea and customize a few keychains for the occasion. They can put them near other Valentine's items, and they will make a quick sale. 
Practical: Some items have a purpose, and others are only for the sake of a gift - marketing has put the idea in our minds. For example, costly rose bouquets have become mandatory because of the ads everyone saw growing up. But, ask yourself - is there any practical application for them? Honestly, no. Keychains are items we use in our lives every day. A person can not have more keychains. Even if they do not use it immediately, they will not throw it away; they will keep it for the future.
Budget-friendly: Valentine's day is becoming more expensive every year. The trend of gifting to family, friends, coworkers, and pets can burn your pockets. It is a huge dilemma - people nowadays expect a gift on every occasion, and if you do not give, it can make them frown upon you. Keychains are pocket-friendly, so you can gift them to many without shaking your monthly budget.
Sellers can also be happy that they do not have to spend massively on customizing keychains. Connecting with a reliable manufacturer, like EverLighten, you can create high-quality keychains without spending much. Ordering in bulk will save even more.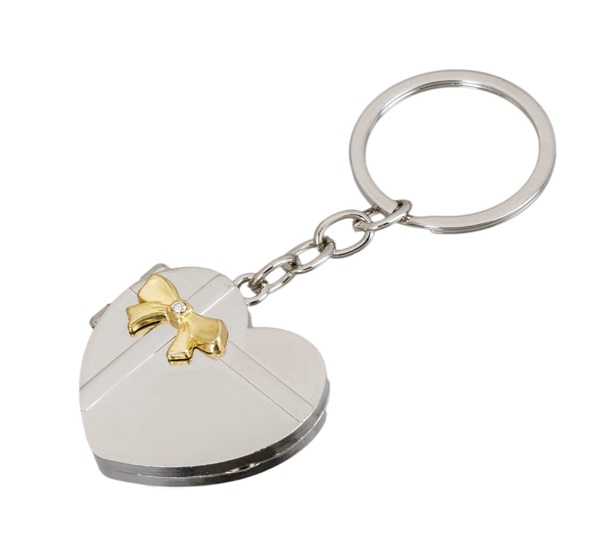 Long-lasting: One of the primary issues with Valentine's gifts is that they do not last long. For example, an expensive flower bouquet or a box of chocolates will last for a few days. People forget about them in a matter of months. However, keychains last for years and remind receivers about you. It will bring positive feelings whenever they use them.
It is also an advantage for sellers. Imagine you ordered 1,000 custom keychains for Valentine's day, and you could not sell 200. You can keep it in the store, and they will go out eventually. It is not like they will become unusable afterward. They have a steady demand throughout the year.
Tips to customize keychains for Valentine's day:
The heart has become a synonym for Valentine's day and love. We are unsure when it started, but it gained popularity during the Victorian era. When we see any item shaped like it, we think of love. So, it makes perfect sense to customize keychains shaped at heart. Materials like PVC, metal, wood, etc., are suitable for gifts. Colors might be an issue with the latter ones, but for colorful ones, you can go with PVC. Use romantic or nonromantic quotes to make them more thoughtful.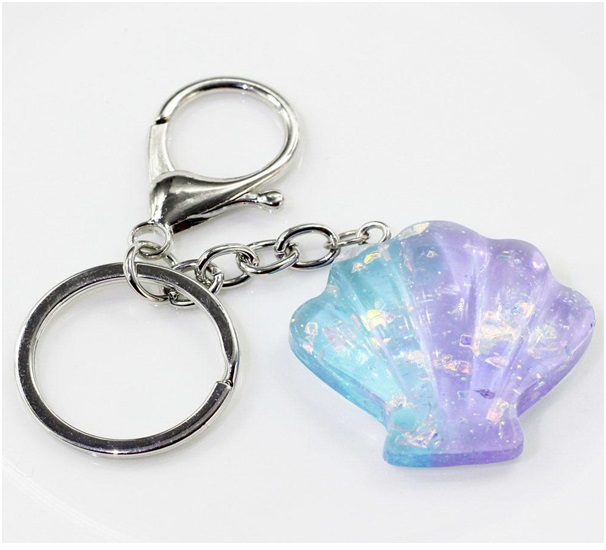 Seashell keychains are colorful and quirky that will delight your loved ones and remind them of you. Beautiful seashells are not only for summer, but you can personalize them with funny names/ quotes. It will delight receivers.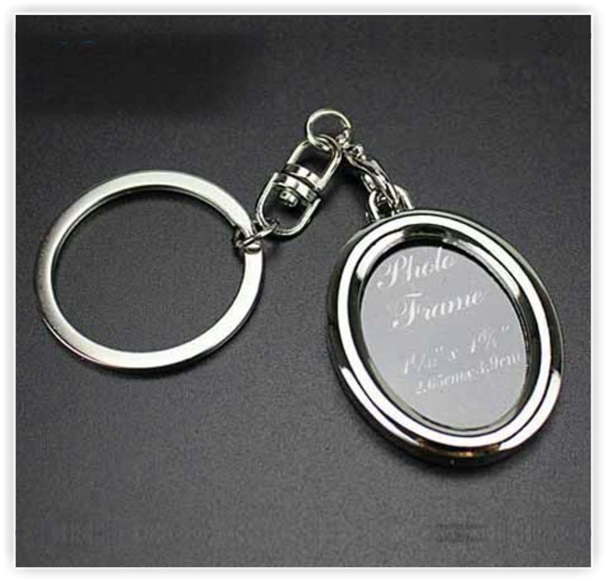 Photo-frame keychains were trendy in the 90s, and they are making a comeback. When in doubt, there is no other gift that is better than it. All you need to do is find a reliable supplier, like EverLighten or a store and send the photo with a few details, and viola! You have a high-quality photo ring on your doorstep. There are other options in terms of size and shape. Sellers can customize them with a frame to keep the photos to sell to everyone.
Monogram: People love their names; it is one of the most important things. Seeing their names on gifts makes them feel special and can make a simple gift into an extraordinary one. There is no personal way compared with the beloved and practical accessory. Sellers can customize keychains with the alphabet.
Cupid: According to Roman mythology, he was a messenger of gods. Stories and symbolism have changed over the centuries. Today we see it as a little boy armed with a bow and arrows. It makes for a quirky design for keychains.
Roses and Valentine's go hand-in-hand. They symbolize love and friendship. Customize a few keychains using it, and you will delight receivers.
Pom-pom keychains will give you a fun spirit during the love season. To make it even more appealing, you can customize it with small plush toys, like a teddy bear, cupid, etc.
Over to you:
There you go. Now that we armed you with information, you can try it. It does not cost much and will bring love and joy to your life. Use the tips and connect with a reliable manufacturer to customize high-quality keychains. EverLighten has helped startups, corporations, retailers, hotels, realtors, sports teams, nonprofits, comic cons, etc., for over nineteen years.
The South Texas Comic Con was looking for a manufacturer to customize keychains for the fans. It is one of the most visited events in the country, with fans coming from all over the country. They contacted many suppliers but could not get the quality they wanted. Fortunately, they found EverLighten, and they helped them with high-quality custom keychains. Fans loved them, and the event was a success.
Customize keychains with EverLighten:
Best value: We manufacture custom keychains in our factory, which helps you to get the best cost in the industry.
Top quality: Customers get items with the best materials, colors, and packaging.
Fast turnaround time: EverLighten delivers every order in the least time.
Comprehensive support: You can contact the customer help team anytime.
Customer-first: We love helping people and accept every order.
100% customization: Customers can customize every aspect - materials, colors, size, artwork, shape, etc.
Low minimum order quantity: We offer the lowest MOQ in the industry.
Worldwide delivery: EverLighten delivers to every part of the globe, and customers can track their orders with an online tool.
For more advice, inspiration, and ordering, visit https://everlighten.com/collections/custom-keychains