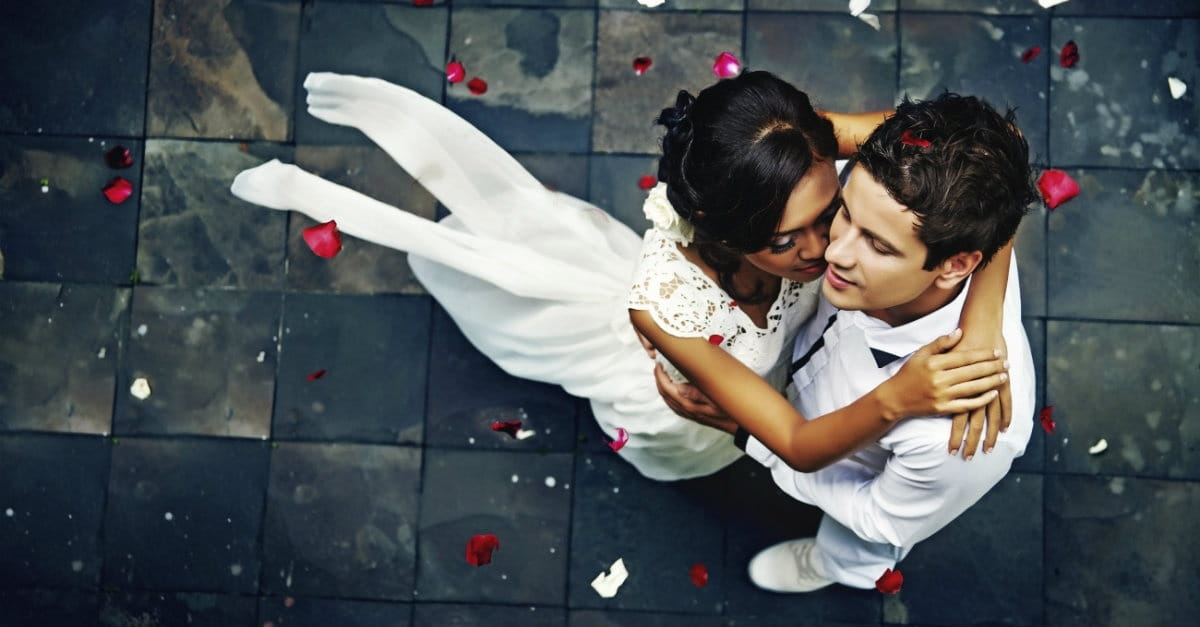 Isn't getting married a whole different experience for both and women? While women are nervous and excited, men are always portrayed as excited. However, they are equally nervous thinking about the detailing of holy matrimony and how life would change once he's hitched. Every woman wishes to be the most beautiful bride people would have ever seen and likewise, men too feel the same. It is just that they don't exaggerate things like it is done in the women's case.
Whether it his skin regimes or the clothes to his sex appeal, everything concerns him more than others feel and that's exactly we'll talk about in this blog. Because we don't want you to feel any lesser than your bride-to-be, standing at the alter while promising her your love. In addition, these aspects need to be considered also for the sake of the memories you make. When the photographer would ask you to pose, you surely wouldn't want your bride to elegant while you look regular. When you'd look at the album after a few years, you'd regret not making enough efforts to look how you could have.
Hence, the following aspects can be a life changer for your wedding day as well as your lifestyle.
Spare tire
The very first thing to come to the attention of the cameras, as well as the guests, would your protruded belly. The causes of the problem can be many including your unhealthy diet, lack of physical workouts, stress, disrupted sleep patterns, desk job or even medical issues but would you want to look ordinary on your most important day? You cannot let this issue to take away the moments of joy from you! There are various ways to which you can reduce the spare tire. Regular workouts are definitely included in them but some of the key factors to consider would be having your meals on time with a restricted quantity as well as chosen ingredients, proper sleeping time, meditation for relieving yourself from stress and many others. Though these steps are time taking, but they'll help you stay healthy in long run as well. You can even search YouTube for the various belly fat exercises that'll help you lose it faster.
Hair loss
Oh! This comes as a nightmare for both men and women. However, men are the ones who are more severely affected by hair loss and it can get very time taking and expensive getting things back on the track. Just like gaining weight has numerous reasons, hair loss or the receding hairline has many hows. Whether you're suffering from actual hair loss or have bald patches in some parts of the head, it can bring down your looks in no time. Being the showstopper of the evening, you need to figure out the solution to getting it fixed without losing on time. Consult a dermatologist and find out the quickest and the safest way to cover the patches or at least have hair follicles growing to cover up the receding line. We're sure you'd you'd find a way to get it covered up.
Dark circles
Another grave problem that men face is dark circles. The sleepless nights on the phone calls as well as stressful schedules is what gives you dark circles. Though there are a variety of solutions that can help you reduce these in due time, but you need to make sure which one suits you and which doesn't. What adds to the problem is the puffiness that makes your eyes look swollen and tired also. This doesn't only make you look different but also brings your moral down when you look at yourself in the mirror. Choose the under eye gel or creme that gives results faster and for a longer duration. Just make sure that they don't turn up again and again because of stress.
Getting rid of body hair
This is one important factor, not for the celebration, though, but for the coming night and the days ahead. It is essential for you to shave off the hair below the belt, the ones coming out of your nostrils as well as the ears, and other areas (if you want to). You wouldn't want to ruin your first night after all. Hence, make sure you take out time to clean the areas with precision. In addition, make sure you wear the right men's underwear to make the first impression last very long.
Are you facing some of these problems? The tips mentioned above will be your saviors and for men who are looking forward to getting hitched in some time, these will be an eye opener for you all.