For those who are tired of their constant battle against body hair, laser hair removal might be the best solution. You won't have to worry anymore about the cuts and the constant need to upkeep your daily hair removal routines.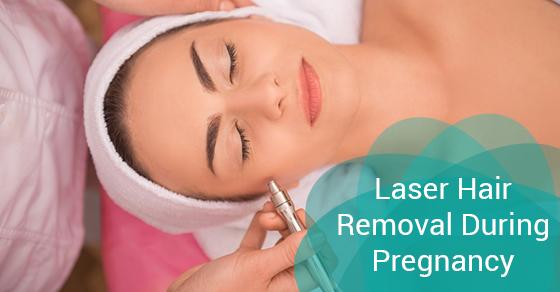 If you are pregnant, you might have problems trying to shave or wax your body, because your belly is getting bigger and bigger,which can make this task especially hard to perform alone.
Due to the changes in your hormones, you may notice unwanted hair in places such as around the nipples and belly, that you want to get rid off.  If you are thinking of ways to remove unwanted hair on your body during pregnancy, you should do your research and speak with your healthcare provider before moving forward. If you are wondering about the safety of laser hair removal during pregnancy and the best methods to get rid of unwanted hair, this blog reviews some of the important and necessary information.
Is laser hair removal safe during pregnancy?
While laser hair removal is extremely safe in general, it is advised that you do not get it while pregnant.
How can I get rid of unwanted hair?
That being said, you don't have to suffer through unnatural hair growth until you give birth. The three tried-and-true traditional methods are still great options for pregnant women:
Shaving
Shaving is usually the most cost-effective method used to remove unwanted hair but during pregnancy it is definitely not the easiest option. Get your partner to assist you when you want to shave. Not only will it be difficult for you to simply reach certain areas, but you will need support in the shower to even maintain balance and shave safely in your later months of pregnancy.
Waxing
Your skin may react differently to waxing when you are pregnant.  Speak with your healthcare provider to find out of waxing will be a feasible solution, considering your skin type. It is not recommended by all health care providers as it is painful and this can affect your body and the baby.
Creams
Two of the active ingredients in depilatories are calcium thioglycolate and barium sulfide powder – both raise concerns for some healthcare providers. Although, there is no research to suggest that they are unsafe, there is also no research that says that they are safe, either. Again, speak with your physician to get their opinion on these creams.
All in all, waxing may be the most uncomfortable method but it is the safest for most pregnant women. After you have given birth, you are able to get laser hair removal safely once again.