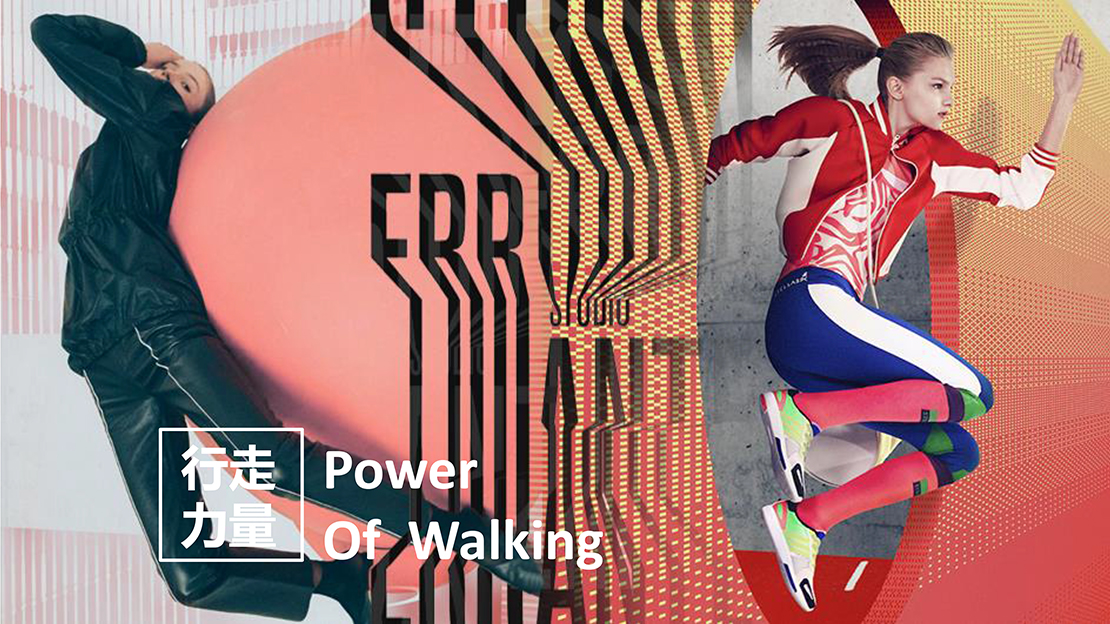 Overview
In the current craze of sport, nobody can  resist the charm which outdoor sport brings, both psychologically and  physically, it helps us challenge ourselves and gain power from walking.  The intense colors highlight femininity and sporty feeling.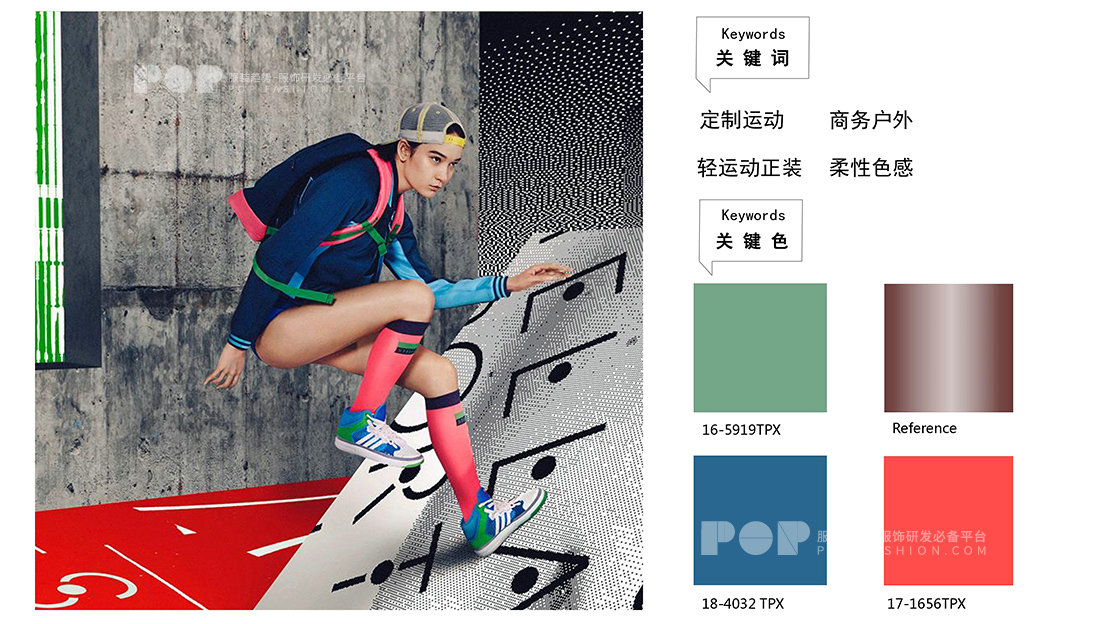 Inspiration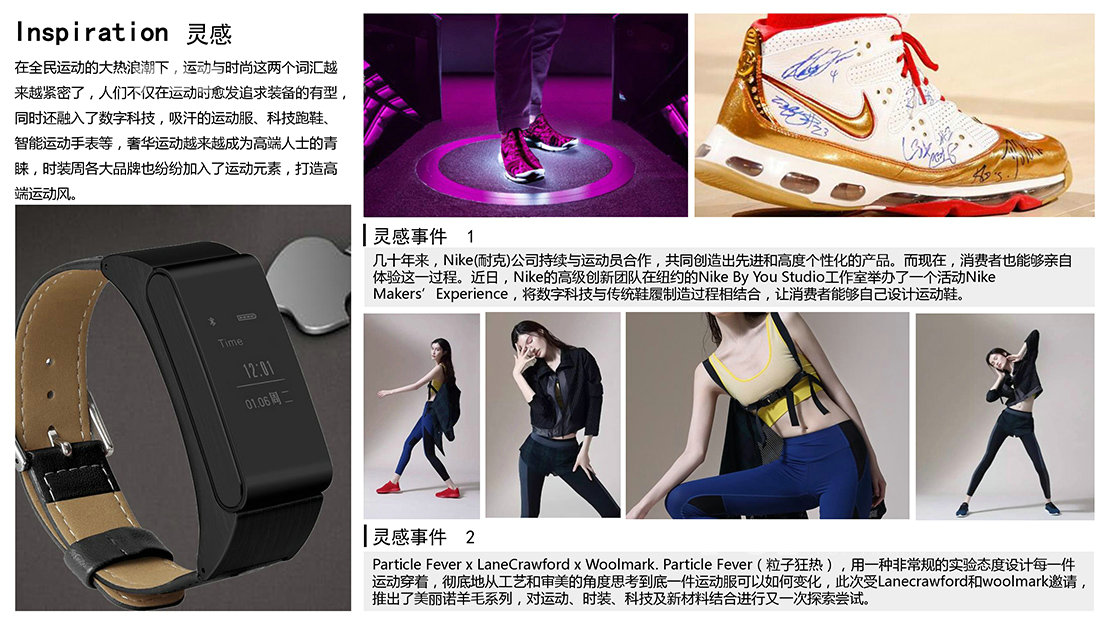 Trendsetters
In the current craze of sport, celebrities and  trendsetters all wear sportswear to join the   trend, paring with a  dress can create an offbeat look , and the application of the bright  colors lends a lively and sporty appeal.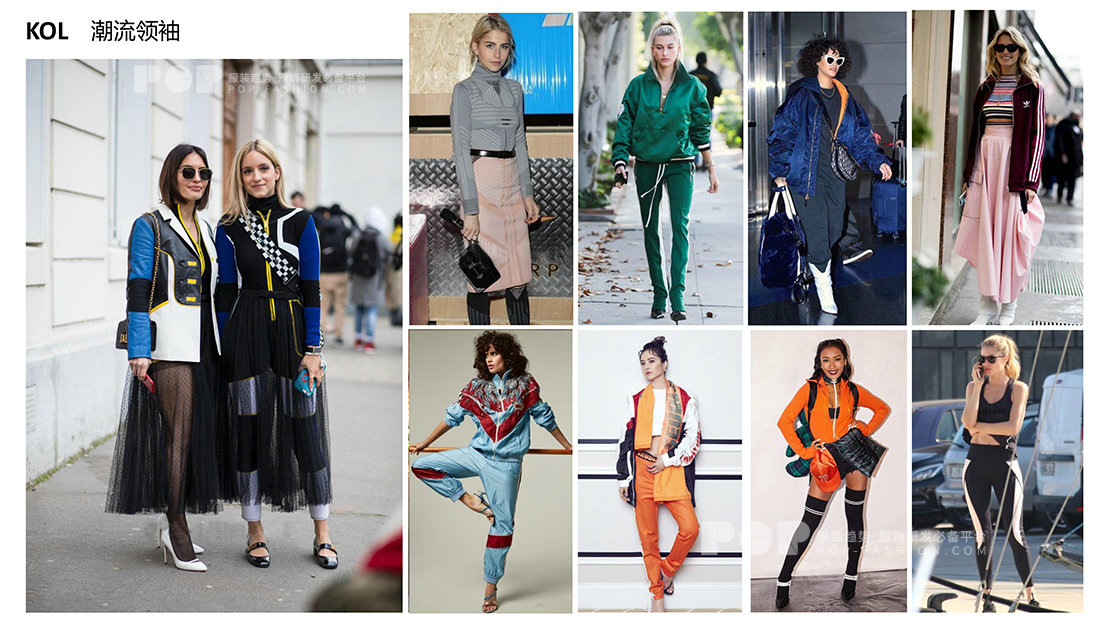 Typical Brand — Fyodor Golan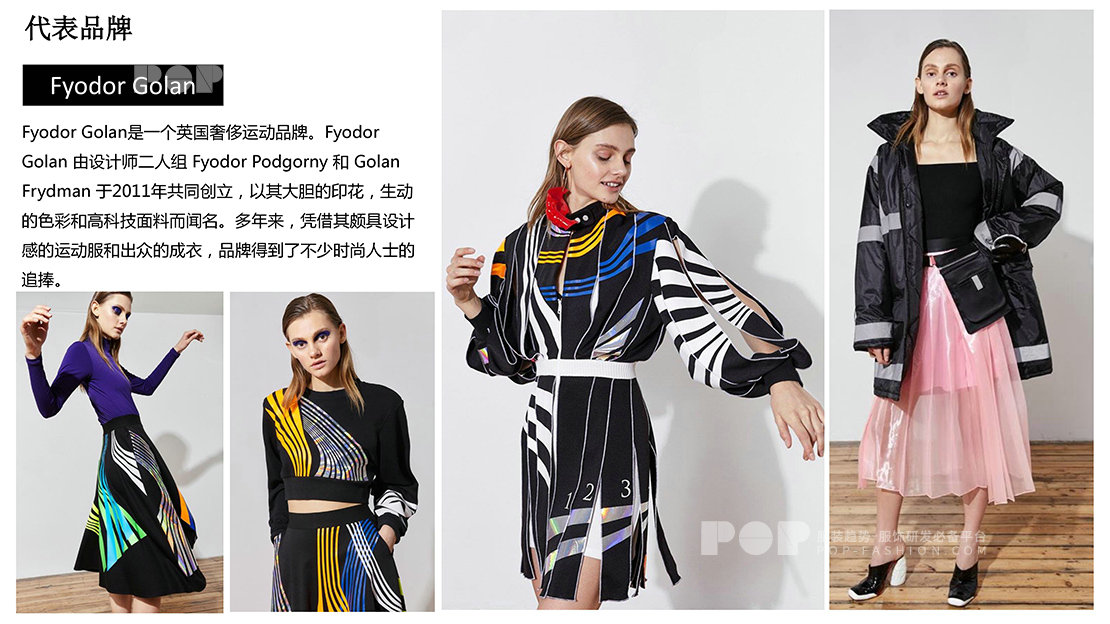 Brand Analysis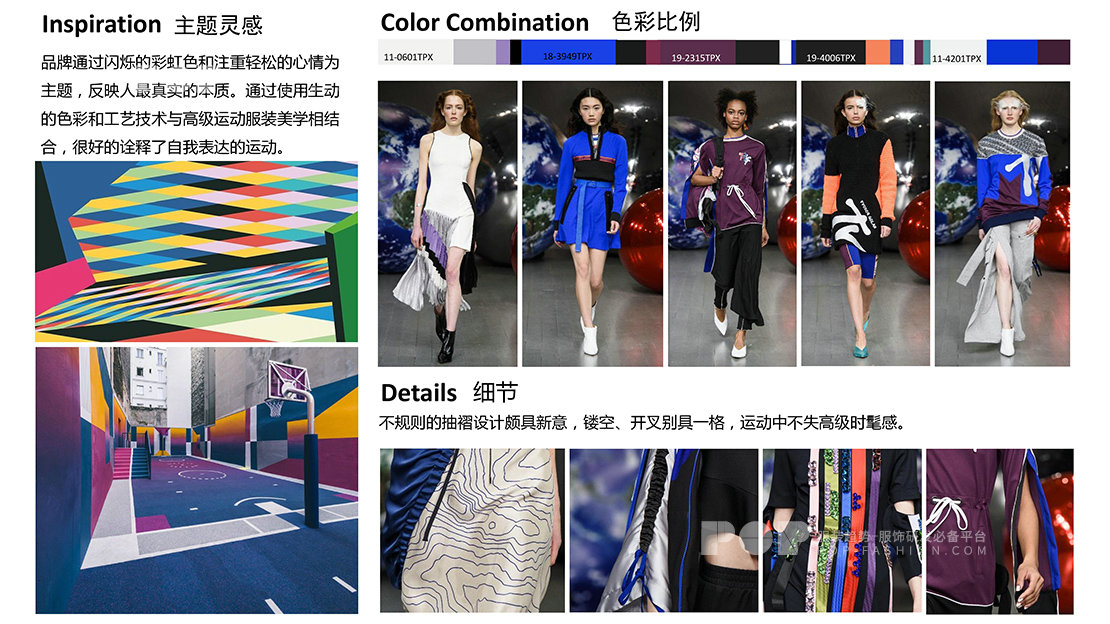 Typical Brand — Stella Jean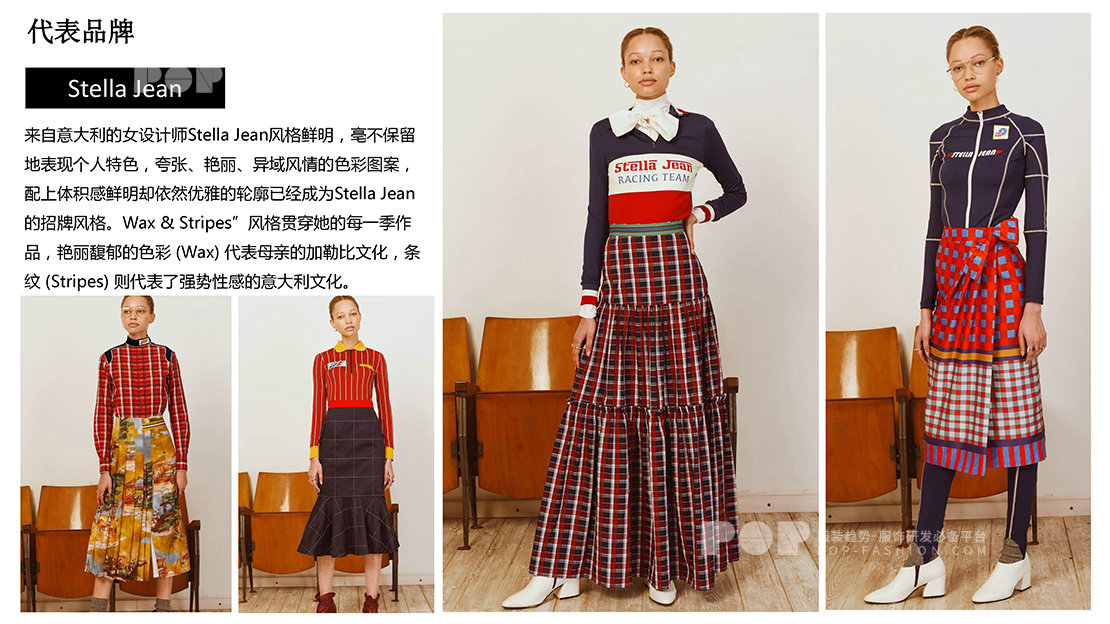 Brand Analysis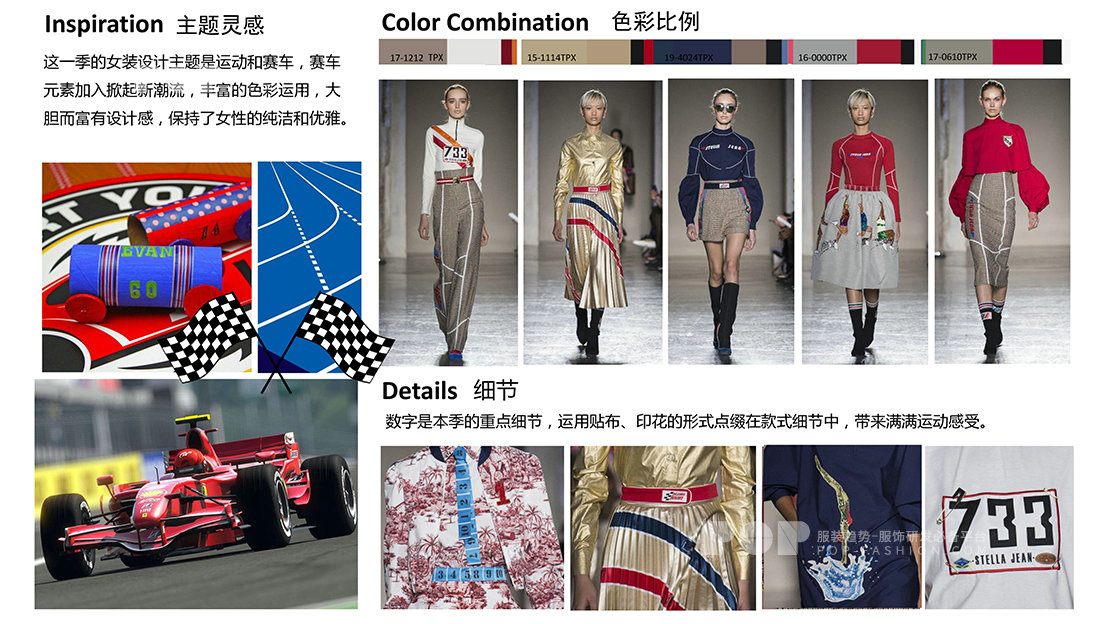 Accessory — Elastic Cord
Elastic cord is one of the important accessories in this season, designers play with it to enhance the sense of sport.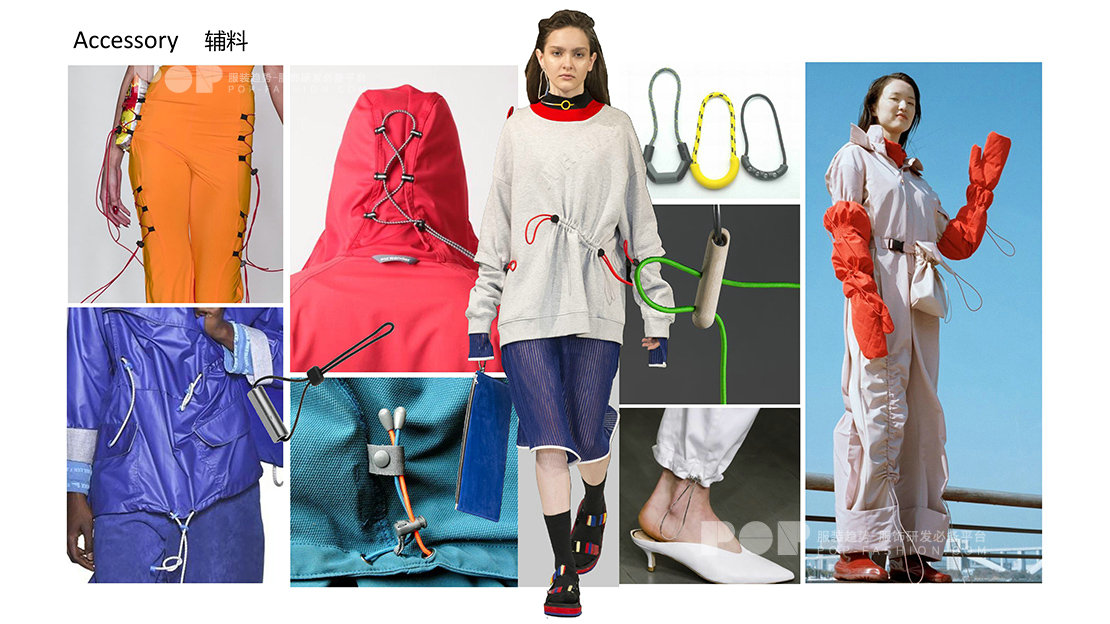 Patterns — Monogram & Stripes
Letters and stripes are mixed together on the  clothing, with high-saturated colored stripes lending a vibrant vibe.  The cartoon patterns of sports also work as a highlight in this season.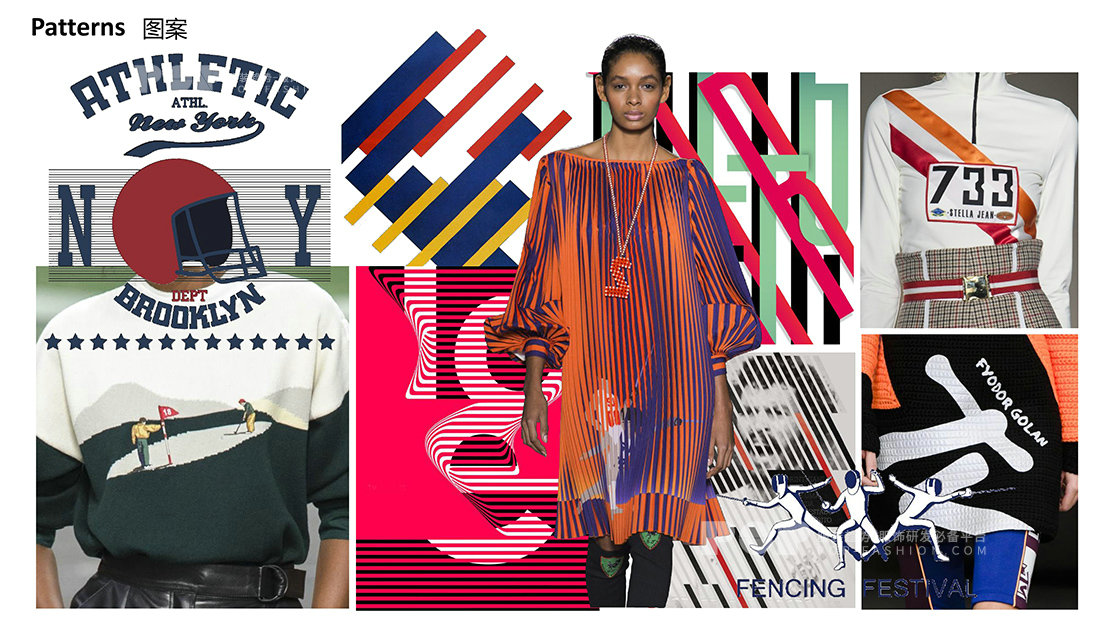 Matching Look — Dress
The application of sportswear-inspired stripes  breaks through the boundary of ready-to-wear and sportswear, creating a  more fashion-forward style.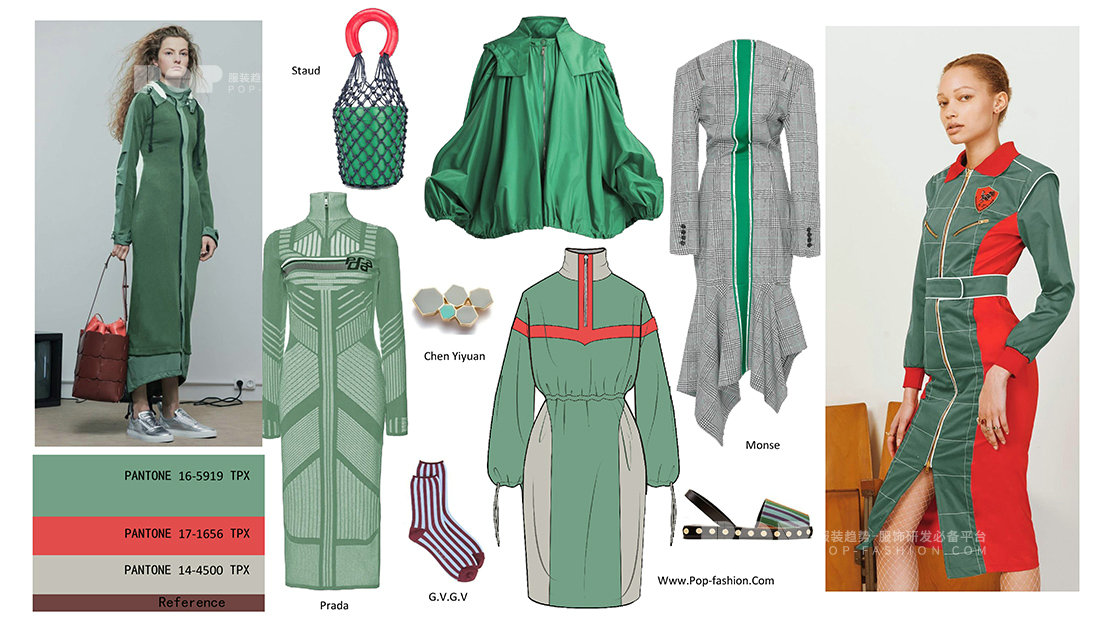 Matching Look — Coat 
The application of drawstring creates an  effortlessly sporty look. The pairing of casual T-shirt and suit  trousers is trendy and refreshing.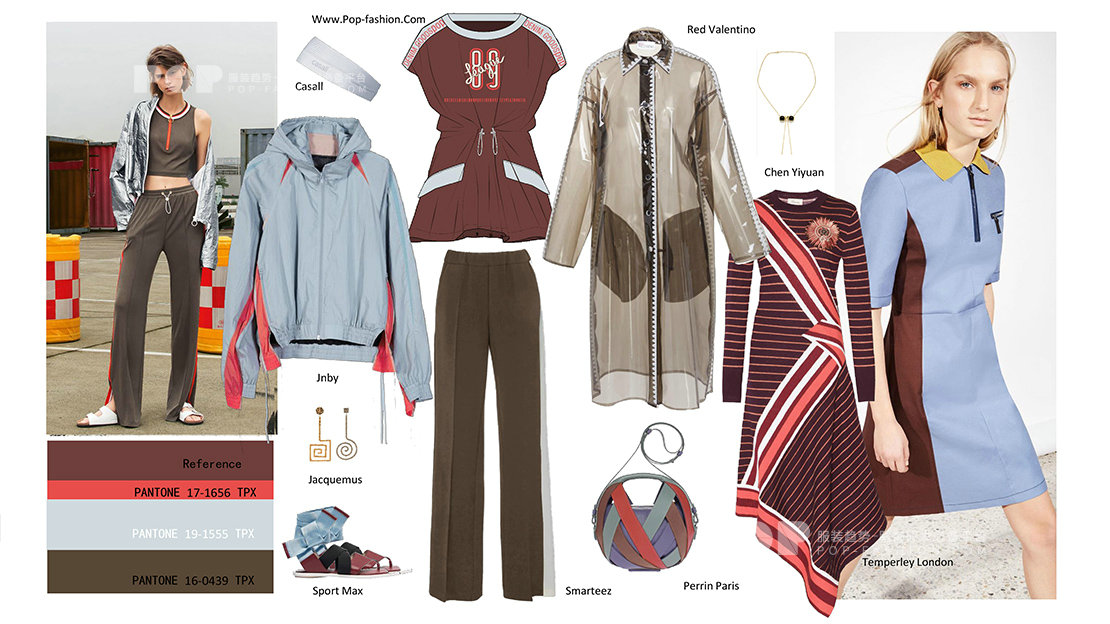 Matching Look — Sweaters
The pairing of casual sweater and business dress is unexpectedly harmonious with elements such as letters and stripes.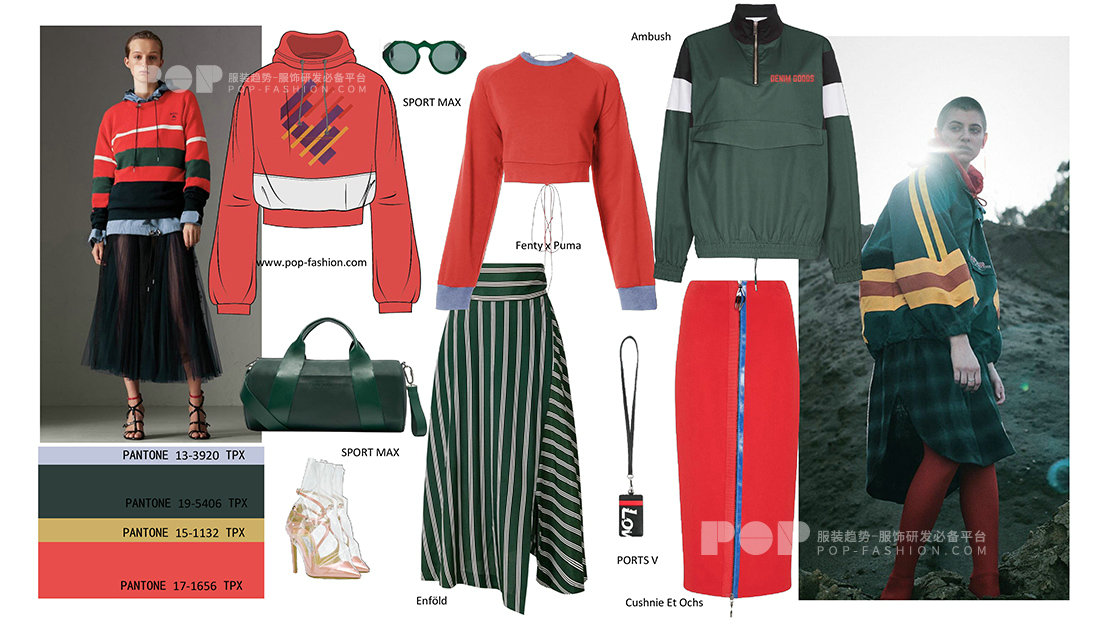 Matching Look — Windbreaker
The large color blocks and letters on clothing  is eye-catching, wearing a slip dress inside can create a sporty yet  elegant styling.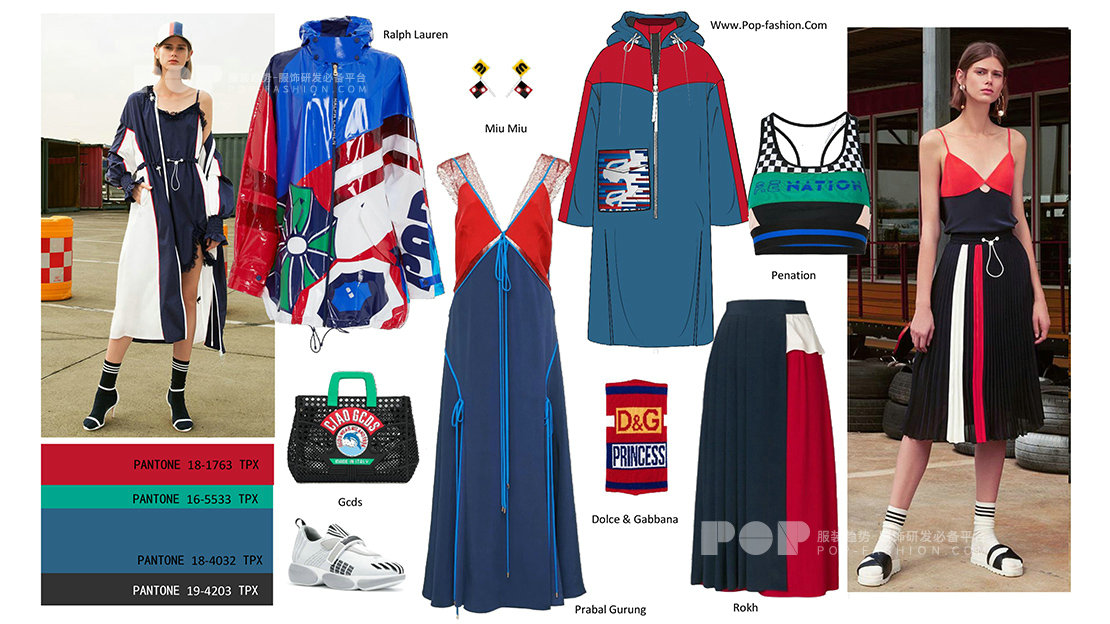 Recommended Styles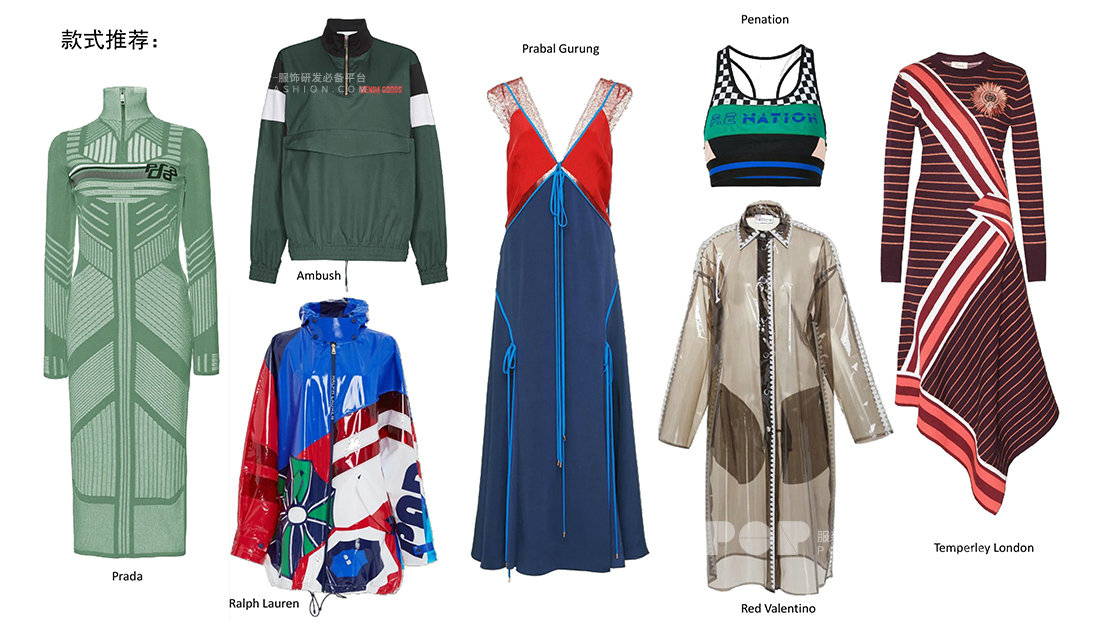 Click here to see more fashion trends: http://www.popfashioninfo.com