When people think of shopping in Dubai, something starts striking their minds. They have a different mindset for Dubai as it's considered in the top destination of the World and believe that Dubai is expensive in all aspects.
I check out the people queries on different social networks like Quora with doubt that is clothes expensive in Dubai? Instead of asking what are the cheap shopping areas in Dubai they keep repeating we can't afford to shop in Dubai markets.
So, guys, I am giving a quick guide to know about Dubai cheap shopping markets, Dubai online shopping electronics, or online clothes shopping in UAE.
Without much ado, let proceed further:
Global Village
One of the amazing destinations for the buyers i.e. Global Village. It's the combination of shopping and entertainment venue where a group of pavilions from diverse culture and nations gets together. You will get access to a wide collection of products at cheaper prices than ever. The merchants from different countries present their stock for selling especially in the Dubai cold months – November to April.
Dragon Mart
It's excellent, gigantic all in one maze-like mall for adults and children clothing. All the products that are available at Dragon Mart are exported from China or you can everything that available in the Mall is made in China.
It's a busy mall, so you have to hold patience to explore the Dragon Mall long winding halls to find the right clothing. The clothing products sold at Dragon Mall are cheaper than the Dubai Markets. Therefore, it's a little away from the city so you must hire a car or taxi to reach there.
Al Karama
For people who are looking for fashion accessories to buy in Dubai at cheaper rates, they must rush to the Al Karama market. It's the best place to find a discount on shopping. The shoppers can shop for handbags, shoes; clothing, watches, and souvenirs are available at the mini shop in the Souq Emirates.
This is the place where you can practice your bargaining skills and get the right price for your selected products. It's located in the old side of the Dubai Creek; Karama is somewhat far away from Dubai malls.
Online Shopping
Yes, how can I forget online shopping, it's one of the best places for cheap shopping in Dubai. The online market like Namshi and Souq are trending among the shoppers where clothing for women, men, and kids are available at a cheaper price and delivered all over the UAE. For the customers, such e-commerce store presents the great collection of clothing, or best Dubai online shopping electronics too.
People who love to wear brand but somewhere not able to purchase due to high prices they can rush to this store and get a big discount on shopping easily. Zara UAE online shopping is so popular in the Middle East that let you shop in Dubai clothes at cheap shopping prices. Moreover, in online shopping, you can make use of Souq coupon code as well to get shopping at cheap prices.
Brands for Less and Tchibo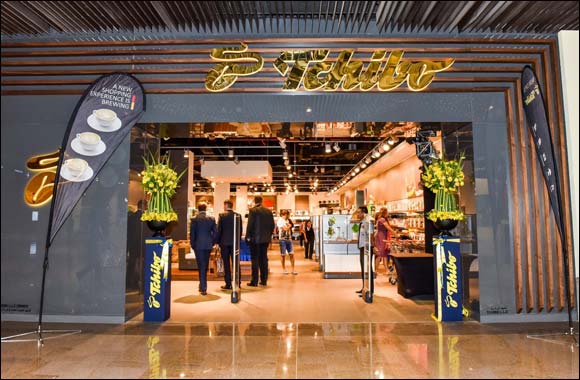 To get the latest stock for a wide range of products then Brands for Less and Tchibo is the primary suggestion to the readers. At this place, the buyers get German clothing even at low prices. Shoppers love to buy the rain gear, jumpers, and fleece outfits that hardly used in Dubai but you can buy it for your homeland.
For men and women, the Brand for Less is recorded as the finest shopping destination where the discount is available up to 50% on clothing.