Imagine this scenario. You have received your favorite designer suit which you had ordered while shopping online. You are super excited about wearing it in a party and can't wait to be reckoned as the style icon of the evening. But soon after you try it, you realize that the elegant and beautiful designer suit that you had imagined yourself in has turned out to be a loosely-fitted robe.

Disappointing? Frustrating? Yes, it is. And that is why we strongly recommend being extra careful about the size of clothes or footwear that you order online. Here's a list of tips that should be remembered while shopping for clothes online because no matter how stylish or trendy the clothes are, a wrong fit would make it a regrettable purchase.
Measure your Vital Statistics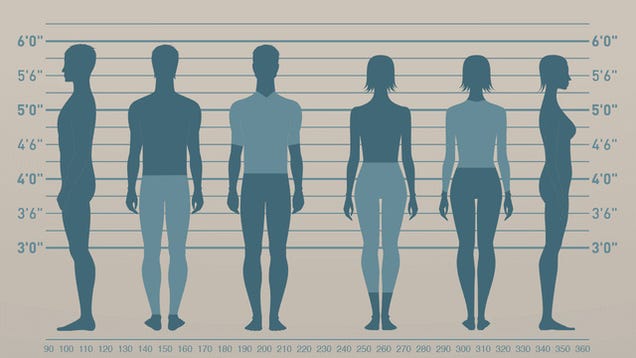 Pick up that measuring tape and find out the right dimensions of your body. Size of your breast, waist and hips are commonly required measurements while shopping clothes online or offline. For an even more accurate fit, sleeve length and leg inseam should be known to avoid buying an ill-fitted top or bottom-wear. Save this measurement in your PC or cell-phone as it would come handy whenever or wherever you would go gaga over online shopping.

Decode that Size Chart
Most online shopping sites provide a size chart for all the clothes and footwear that they sell.  Small, medium and large are the most common size categorizations, though extra large and extra small sizes are also being offered by some of the online retailers. The catch here is that these sizing tiers are not standardized and hence tallying your body measurements with those given in the size chart is the best way to find out what complements your body type.

Consider those Few inches and Centimeters
Out of the sheer temptation for a certain type of cut, fabric color or dress design, many women tend to order a clothing item which is smaller or bigger by few inches or centimeters. The common perception is that one can adjust in a smaller dress or get it altered if it's a bigger one. Well! flab bulging out of tight-fitting attire or edges hanging from your over-sized clothes, both would mar the sheer joy of dressing up.

Note down the Brands offering Right Fit
Whenever you lay your hands on well-fitted attire, take note of the brand and the online store you brought it from. After attempting a few purchases, you will be able to have the labels or brands offering aptly-fitting clothes on your finger-tips. So, next time when you would shop online, this experience would help you in making an informed choice and help you in gauging the appropriate measurements. This saves a lot of time and keeps away the annoyance that comes with not finding or not receiving clothes with suitable size.

Know the Return Policy
Read the terms and conditions of the return and exchange policy before clicking on the 'buy' button and make sure that the clothing or any other accessory you are buying is covered under it. In case, a problem arises in terms of the size of clothes that you have purchased online, you can either exchange and get the right size or return and get your money back.

Find out about the time period within which exchange or return orders are accepted and whether the online store provides pick-up services for return or exchange requests. . Generally, reputed online shopping stores like Faballey provide free pick-up services within the country and ensure that exchange or return process is a hassle-free experience for the customer.

So, go for the right fit and make style and panache your permanent allies. To share your experiences or queries on how to find perfectly fitting clothes, please comment in the box below.