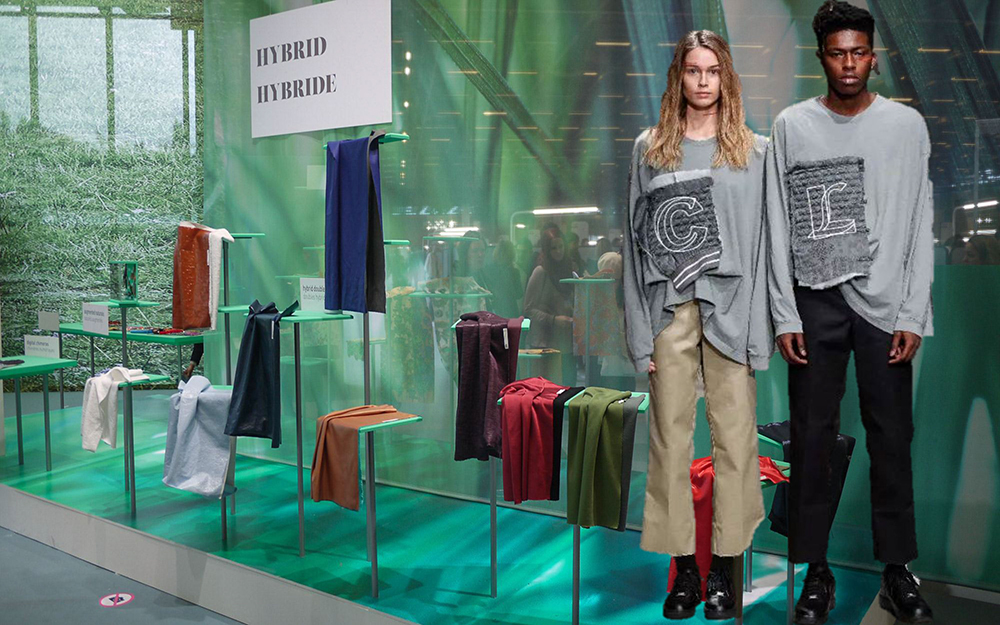 Première Vision Paris shows a selection of  eco-responsible products for S/S 19. The fabrics are organized into  categories including responsible production, recycling, eco-friendly  finishing and organic resources. Embellished jersey is covered in  iridescent, transparent and colored sequins in multi-colors, mixed with  brighter pops for party looks. Foil prints are seen in glitzy finishes.  This report focuses on the key trends of best knits in S/S 2019,  providing more choices for readers.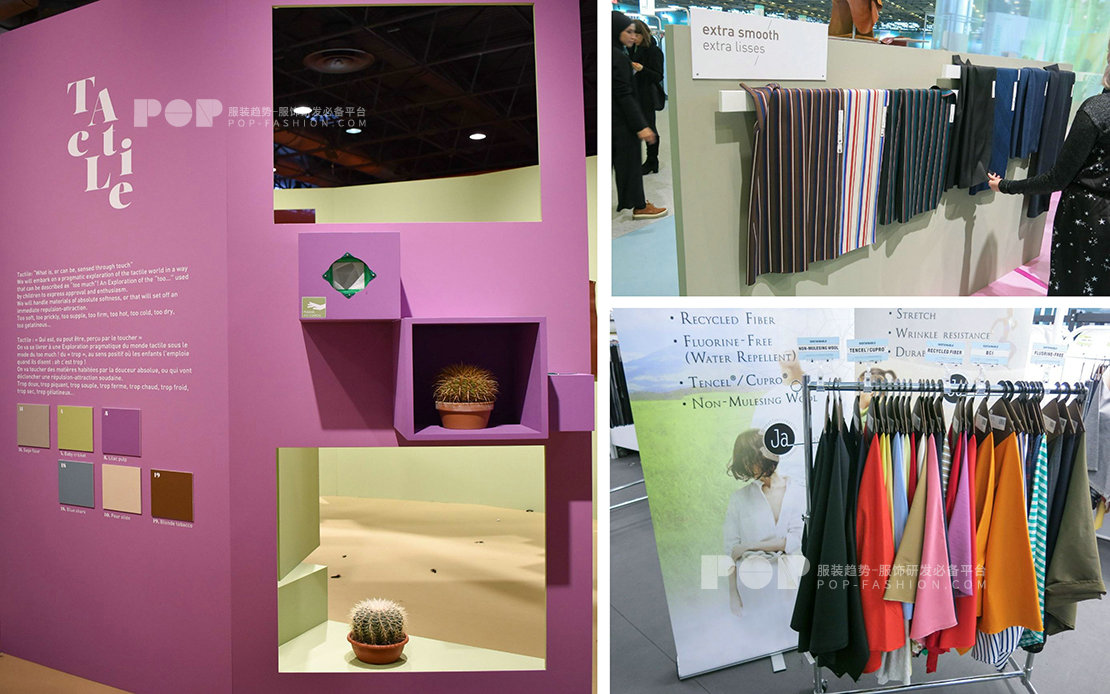 Glittery Stripe
A minimalist aesthetic is played out through  refined colorful stripes and city stripes for classic tailoring, tops  and dresses. Refined railroad, hickory and jersey stripes in unlaundered  cotton update classic casual looks.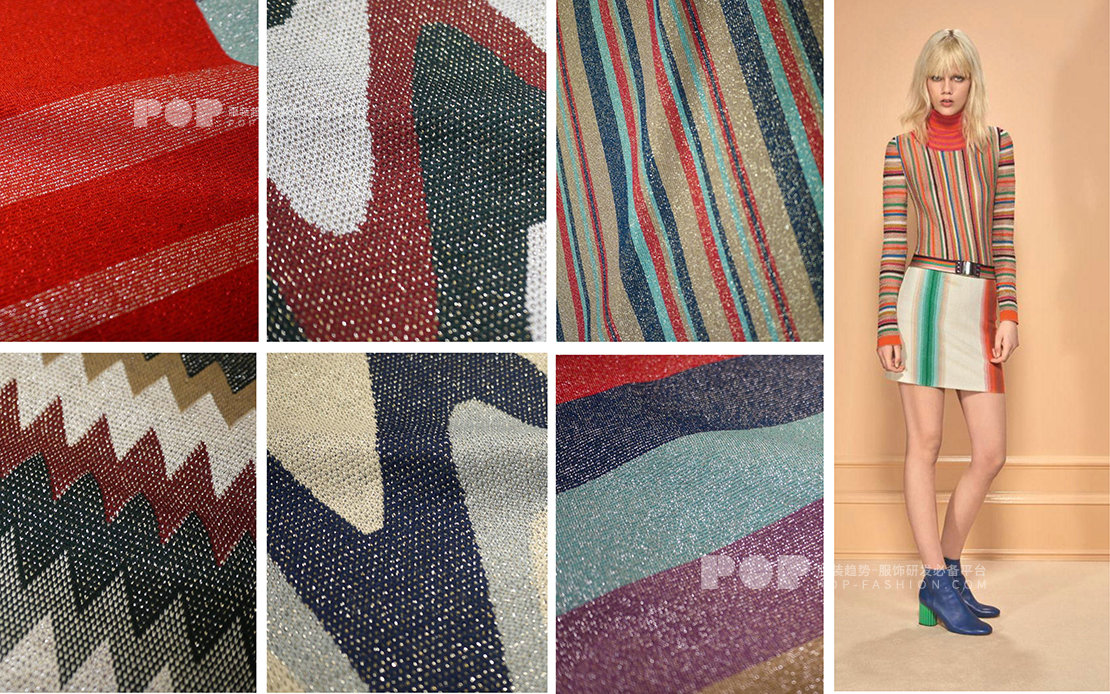 Multiple Colors
Defying a season that's largely dominated by  subtle formal details, a fun and lively theme explores expressive color  combinations in painterly prints, vibrant stripes and rainbow stripes,  mirroring those looks seen in our S/S 19 men's  fabric forecast.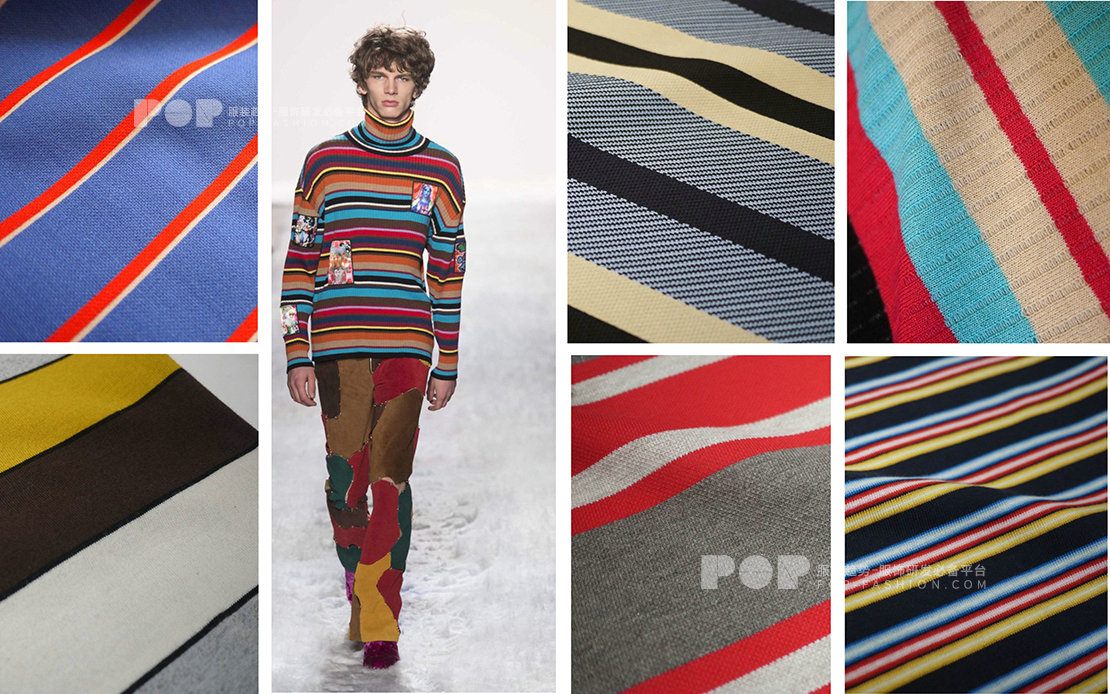 3D Micro-relief
Micro-dobby structures are constructed in  relief with dimensional bird's-eye and basketweave dobby structures  offering textural interest in top fabrics. Moving away from the cleaner,  calendered finishes seen in recent seasons, the addition of slubbed and  nepped yarns offers added depth and tactility.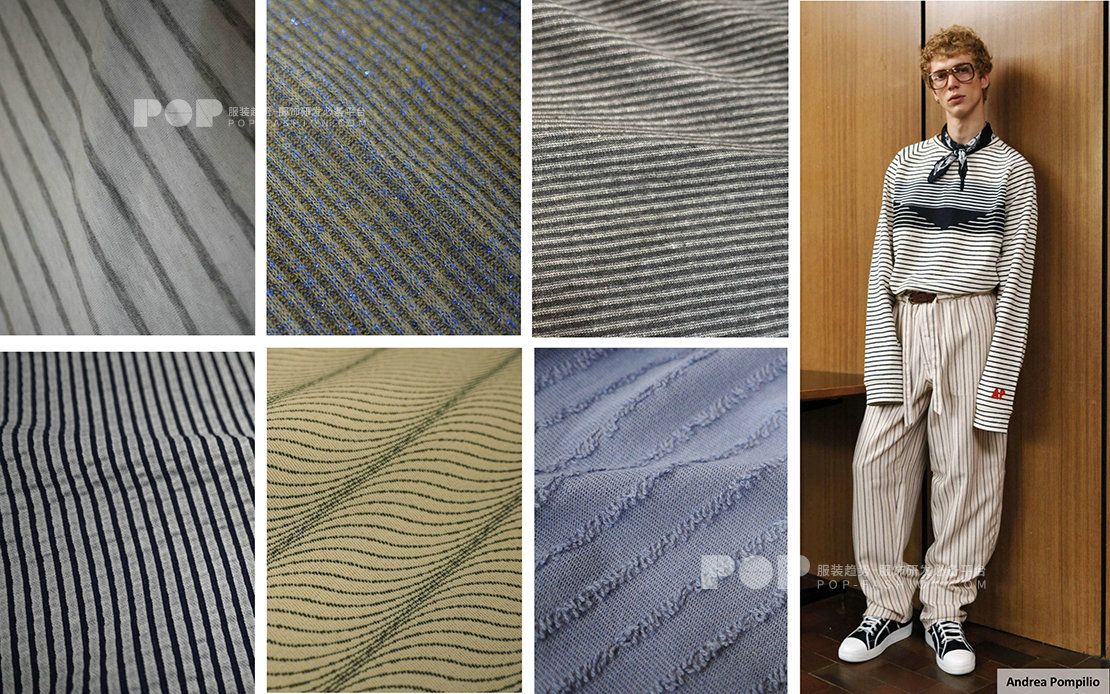 Checked Knit
Minimal tonal contrasts and linen slubs  offering understated textural effects with indistinct classic designs,  such as the Prince of Wales glen check. For more feminine and decorative  outcomes, embedded metallic fibres add subtle elegance to formal  womenswear.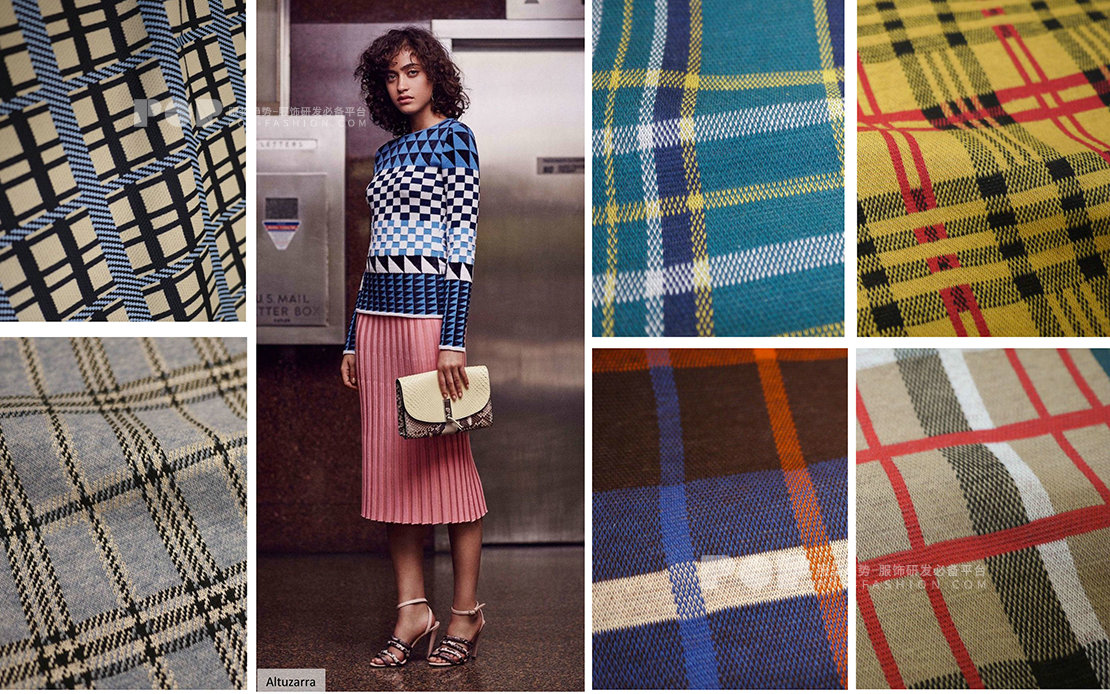 Openwork Knit
Meshes with a strong see-through effect emerge  in womenswear, refreshing the previous negative and tacky impression.  Mixing with different materials for a distinct peek-a-boo impact.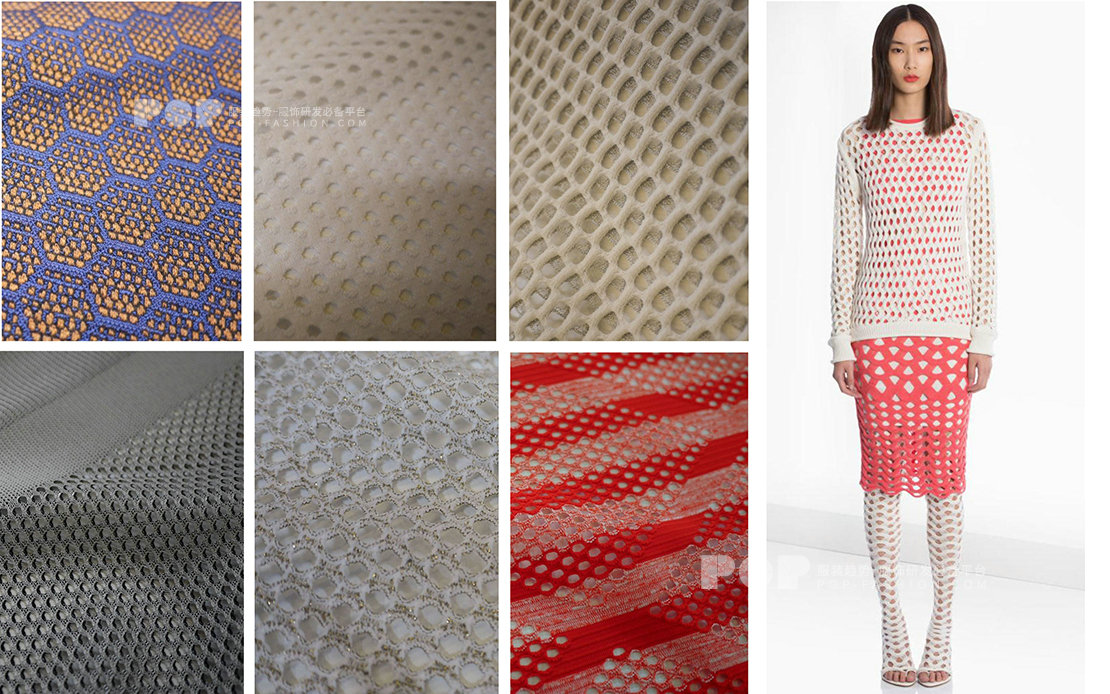 Undulating Dot
Polka dot is key for S/S 19, with  heat-blistered knits creating gently undulating surfaces. Echoing the  S/S 19 Human Dimension theme, this trend updates city dots for  smart-casual sweatshirts, jackets, separates and soft accessories in a  monochromatic palette.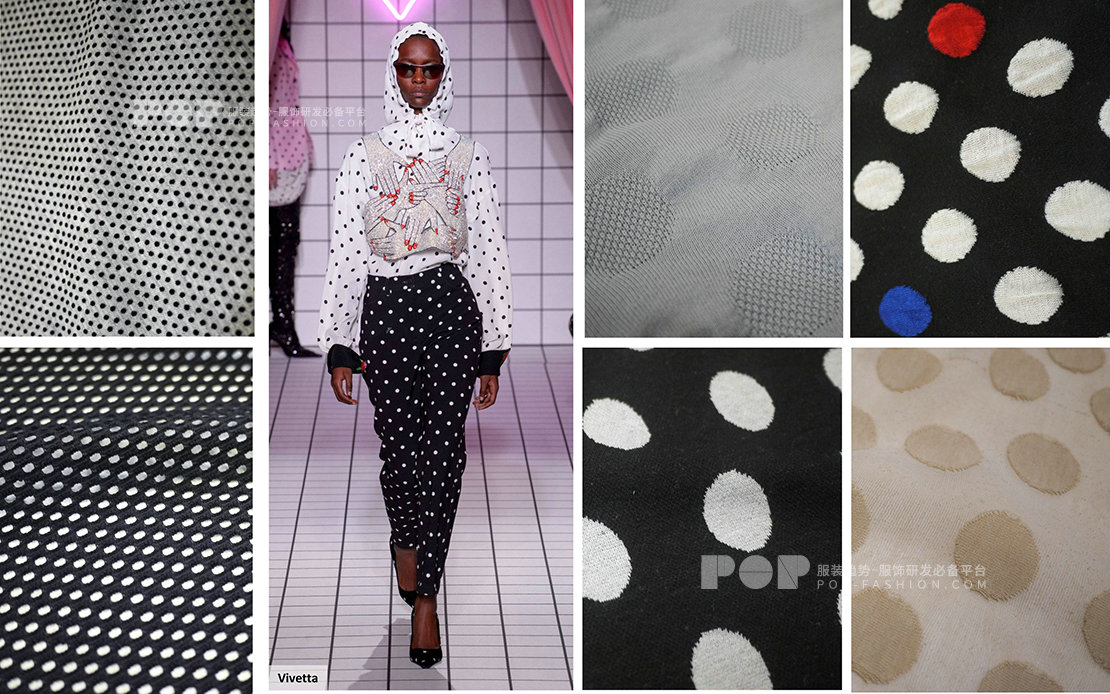 Monochromic Texture
Varying dobby structures such as micro-waffle,  ribs and extra-weft figuring are paired with plain-weave stripes for  tactile interest in cottons. Fabrics have a laundered and crumpled  appearance for a relaxed, high-summer appeal.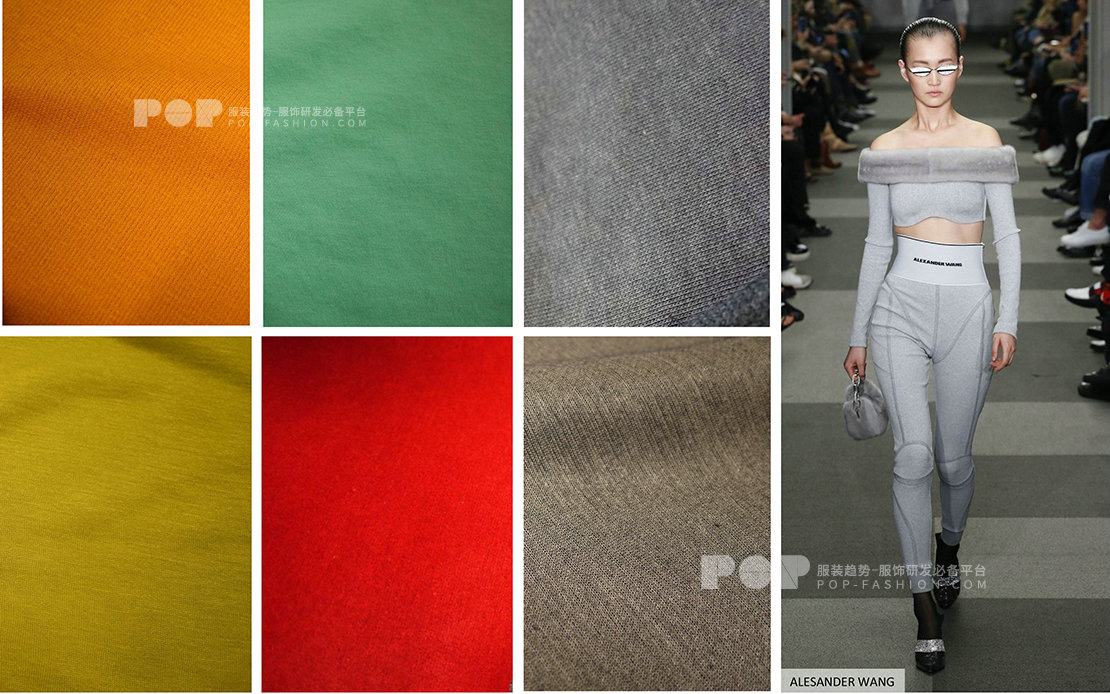 Tactile Texture
All-over retracted surfaces such as  micro-slubs or cottons have a soft and structured handle for dresses,  sweatshirts, jackets, separates, tops and soft accessories, seen at  Première Vision in delicate shades of nude, yellow and off-white.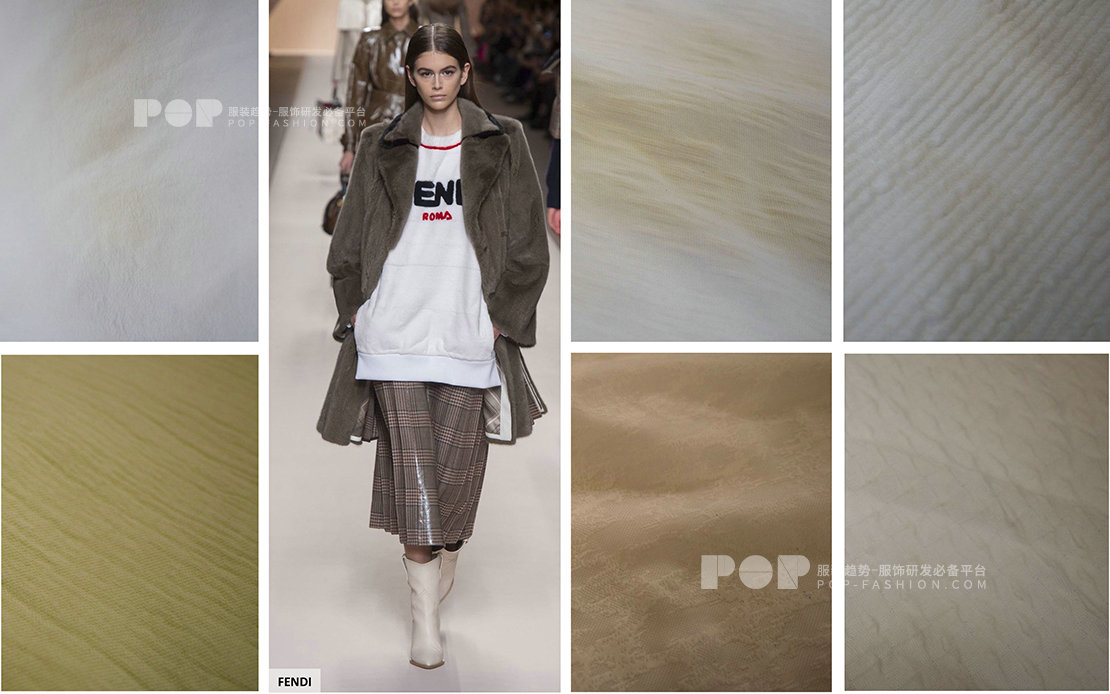 Click here to see more fashion trends: http://www.popfashioninfo.com