2019 S/S Premiere Vision -- Lace Fabric
PREMIERE VISION is the first exhibition in 2019 S/S, it presents a variety of lace fabric design and technology. The soft floral embroidery lace and colorful piled yarn bring vitality for spring & summer, which is often used in skirt and formal dress. The metallic yarn, gold and silver coating ,alongside the 3D beading embroidery add luxuriant edge to lace fabric, while the brushed and fleece surface offers warmth and texture, which is widely seen in dress and coat.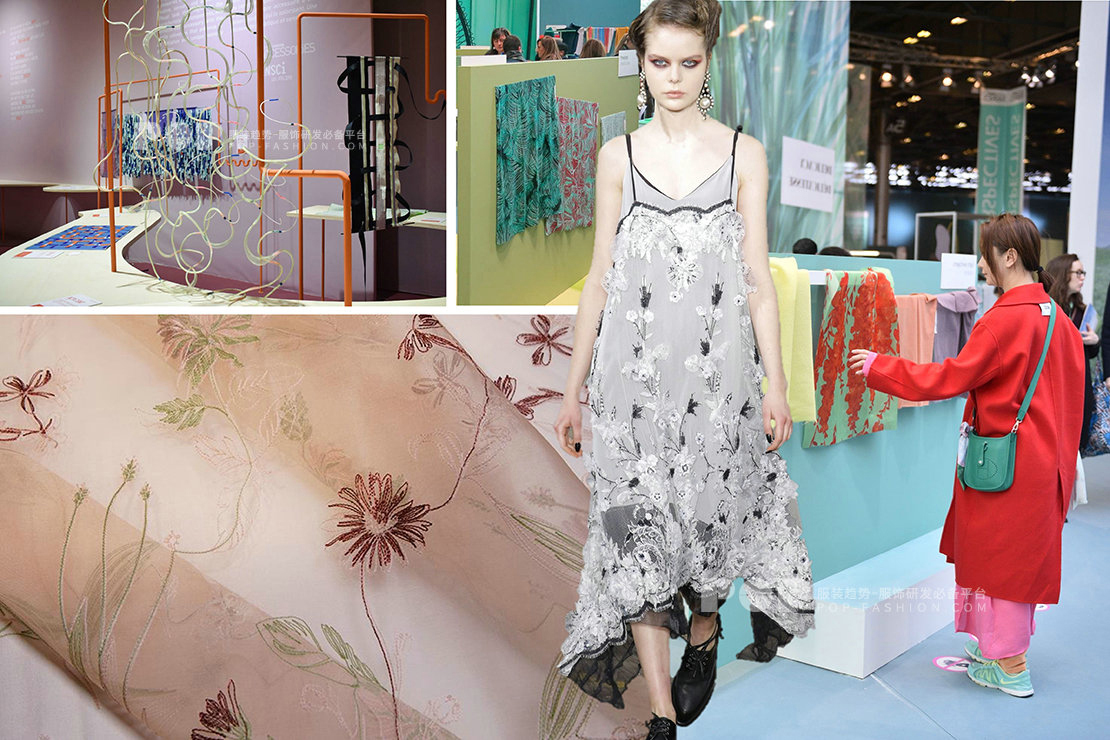 Floral Embroidery
Choosing the perspective mesh, chiffon and thin PVC material as ground fabric, the single flower pattern cooperates with embroidery craft to show the diversity of lace fabric, the combination with collage process breaks the stereotyped design, while the application of pastel pink highlights femininity.
Pearlescent Luxury
Abundant sequins are combined or overlaid together , creating a relief effect and luxury appeal, which is widely used in coat and dress.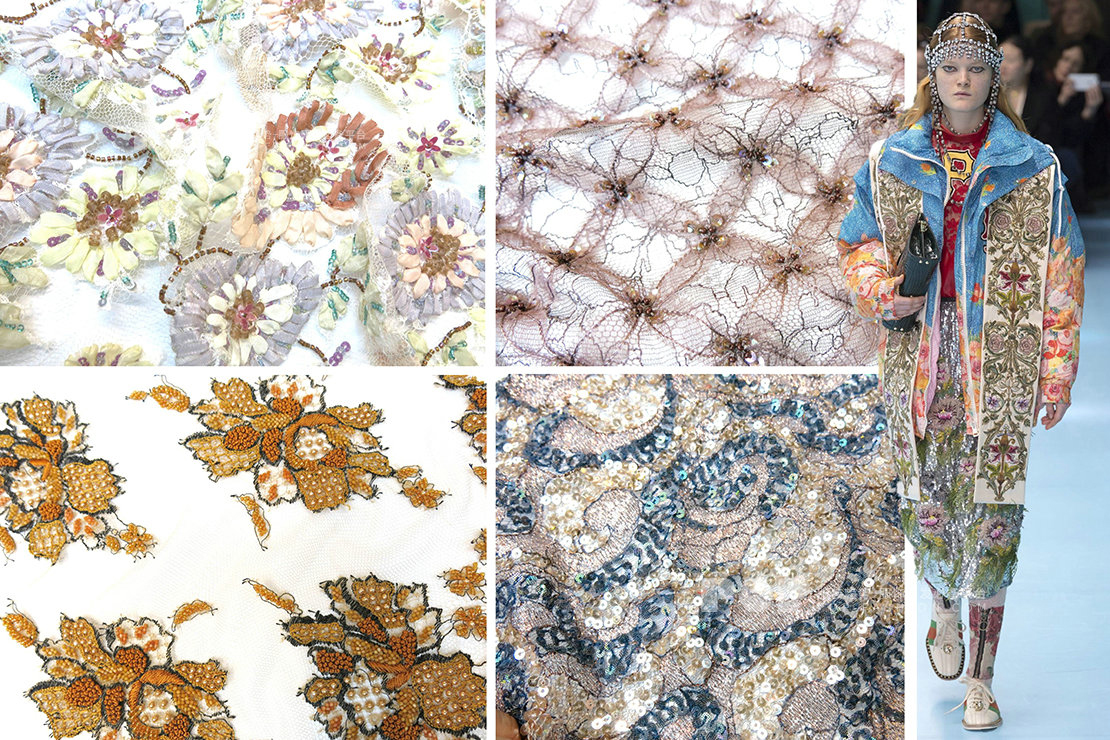 Metallic Yarn Weaving
The metallic yarn is woven to add luster for lace surface, and the fabric is light and transparent, which is commonly used in formal dress and skirt.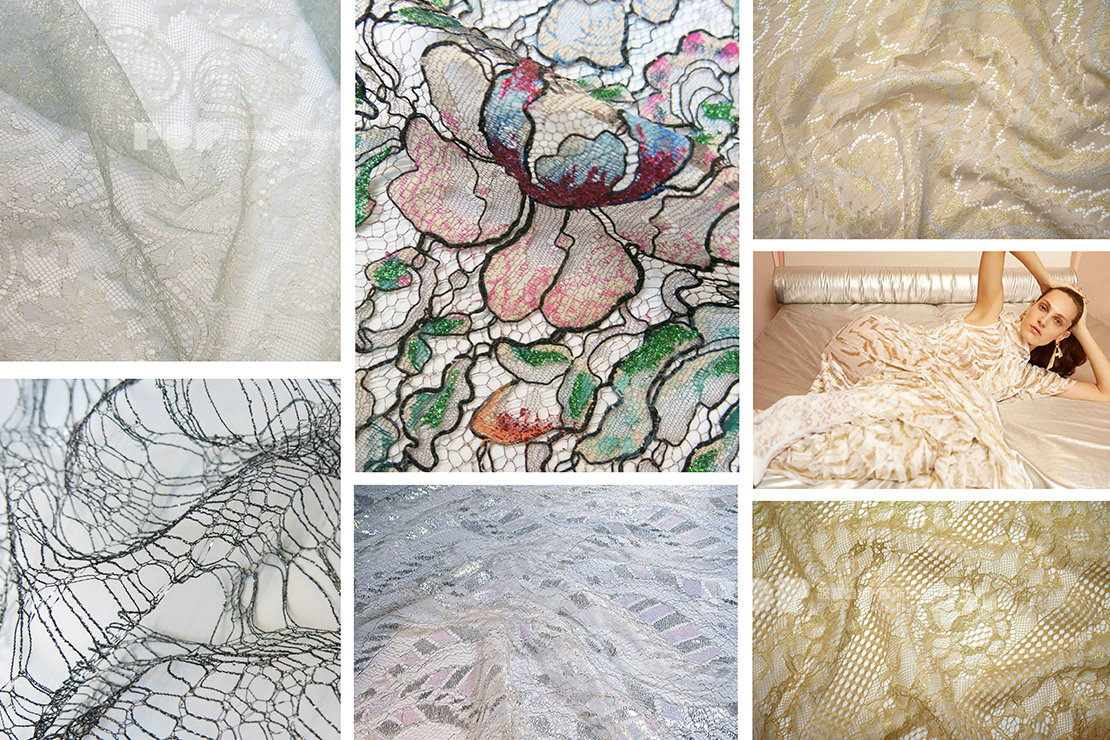 Gold and Silver Finish
Adopting stamping technology and silver process to highlight the contour of flowers, metallic yarn also accentuates the luxury and opulent quality, which works well with formal dress and skirt.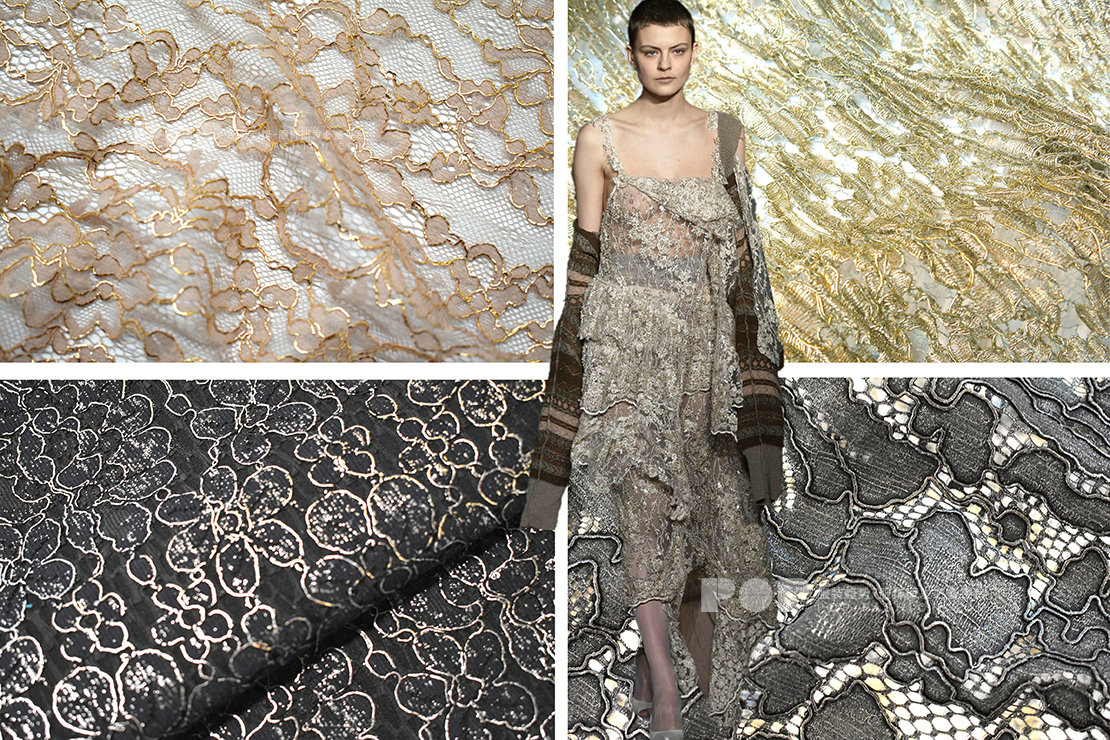 Plush Surface
Brushed and fleece surface offer warmth and texture, the crafts of flocking and coiled embroidery change the tactile of lace, which is often used in dress and coat.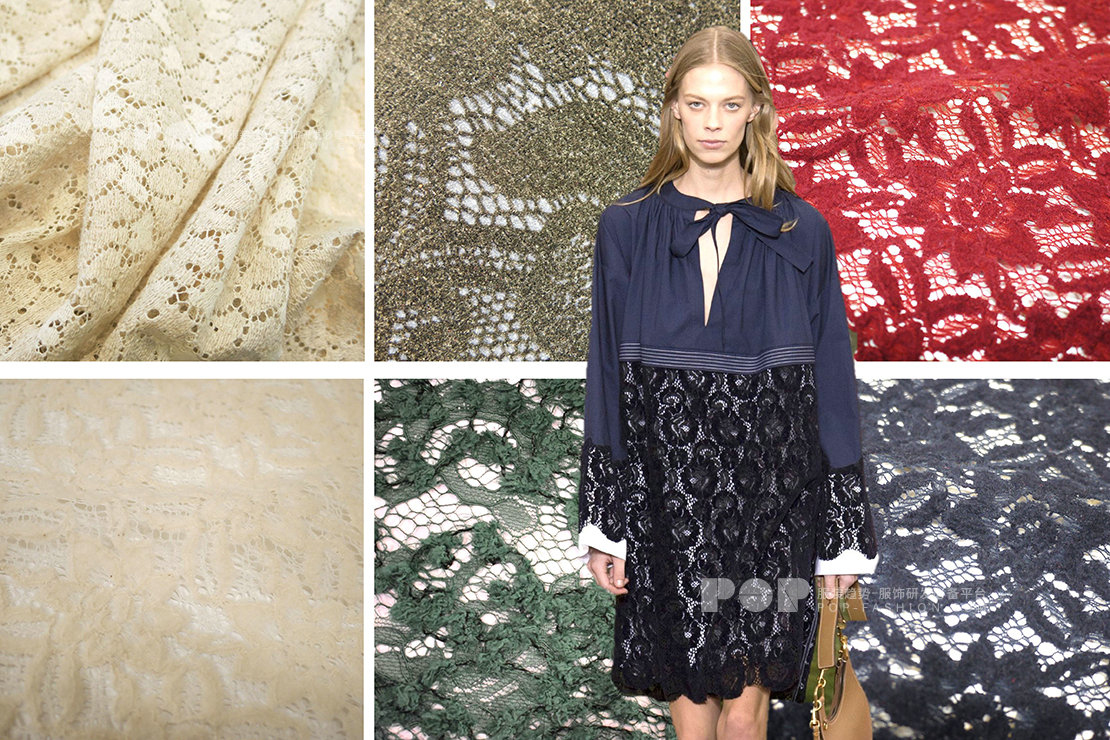 Color-blocking Piled Yarn
The colorful piled yarn perfectly outlines the flowers, with harmonious color scheme highlighting the uniqueness of lace, which is widely seen on skirt and dress.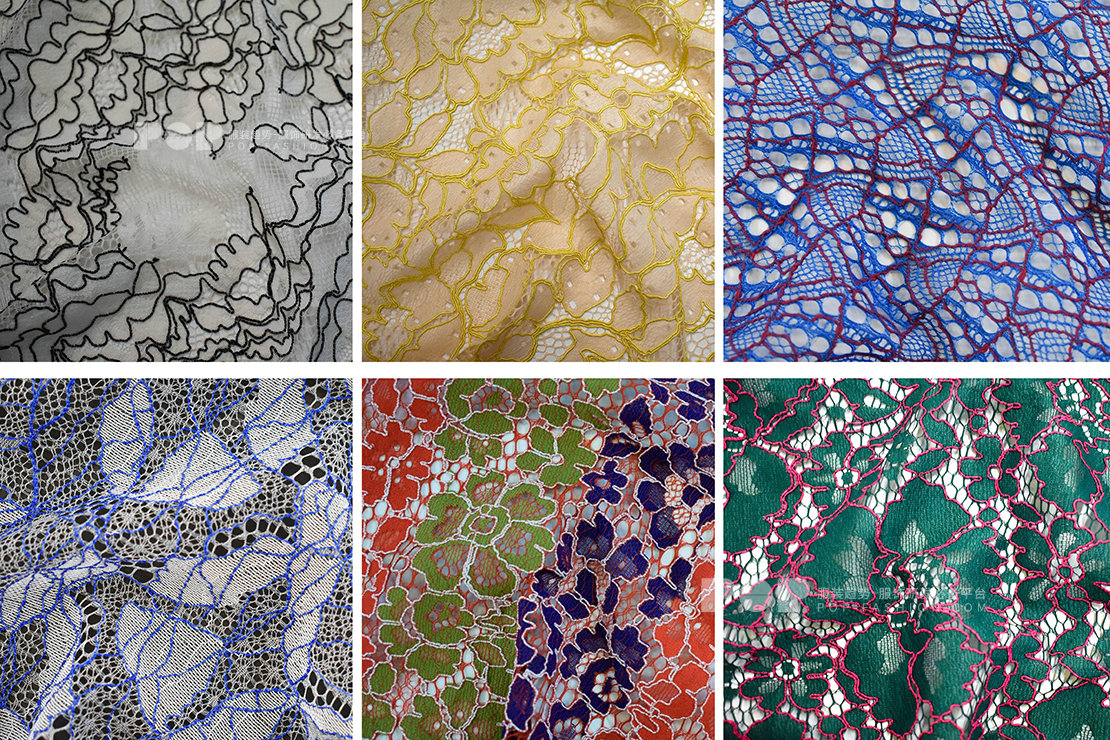 Piled-yarn Florals
The soft floral lace and stacked floral patterns create a stunning and sexy look, which can be used in suit and trousers.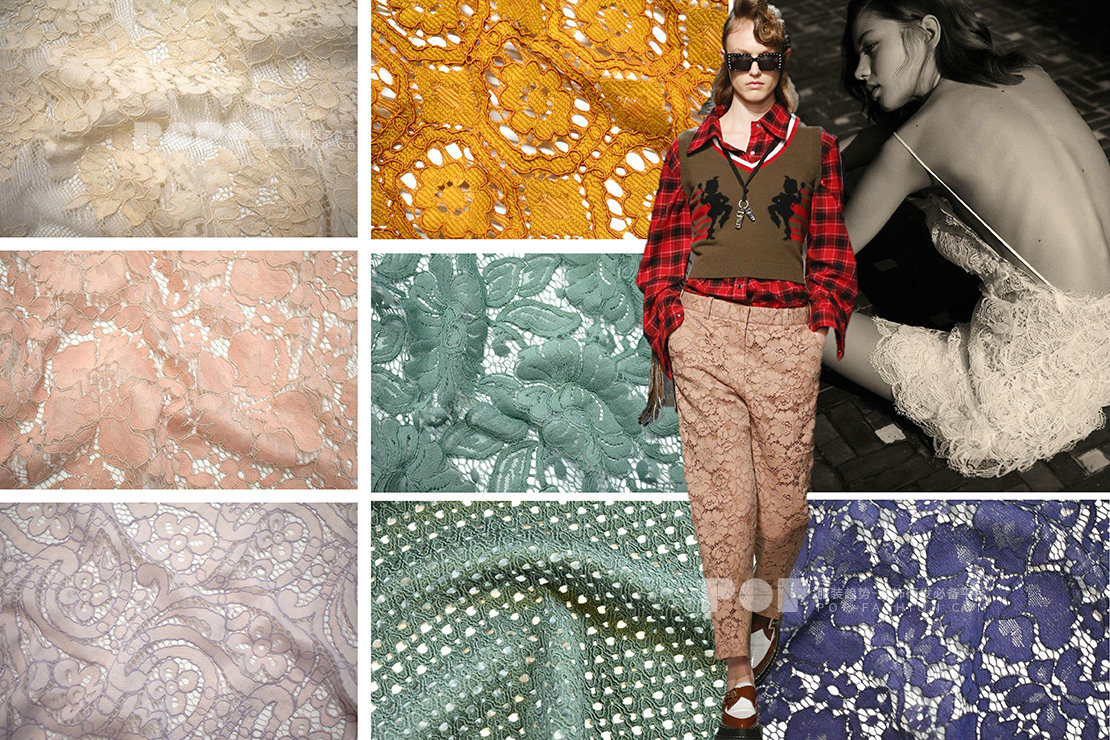 Mesh Geometric Patterns
The mesh geometric patterns lend a future architectural touch, the combination of lace and ultra-thin PVC reflects the modern innovation of technology, which works well with dress.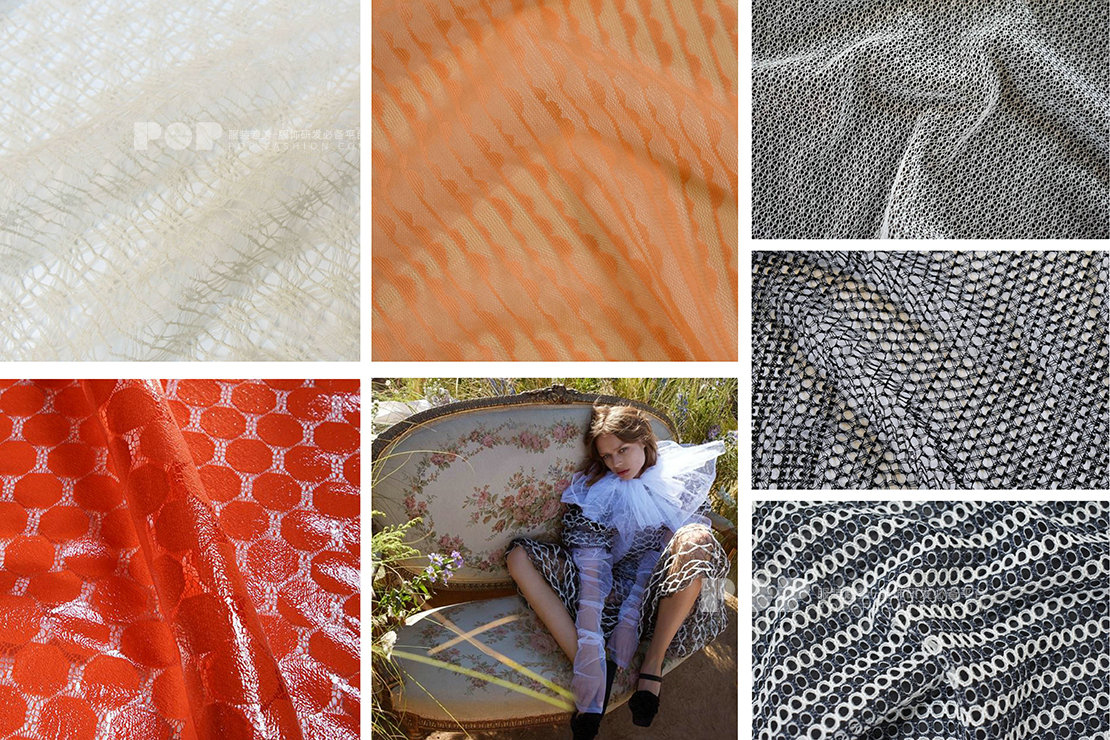 Extreme Softness
The soft material is highly skin-friendly and offers extreme comfort, the neat lines and floral patterns are perfectly complemented by soft colors, which is often used in underwear and skirt.