The hair color has changed in a new fashion, and more and more women begin to pursue different colors of hair. Hair dyeing technology has also made more progress. Now the two most popular dyeing technologies are ombre hair color and highlights hair color If you have heard of these two colors but do not know enough about them, you can get help in this blog. Only by correctly understanding their types and differences can you know which one is more suitable for you, and you can choose a better hair color for yourself.
What Is ombre hair color?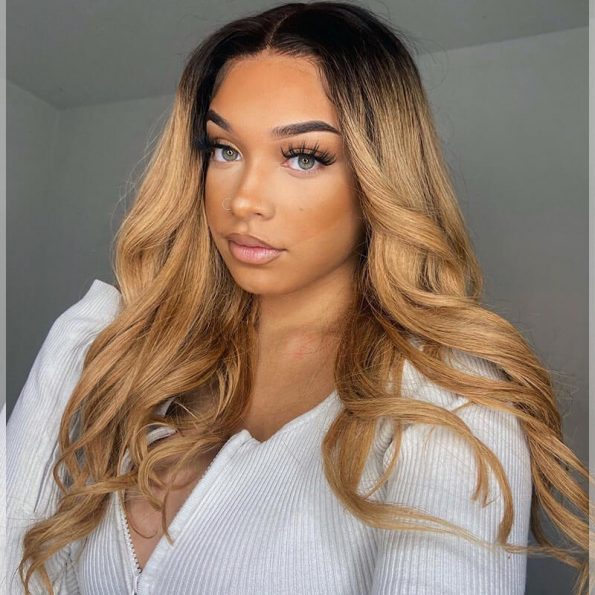 Ombre hair means that there are two kinds of hair colors, the color close to the hair root, and the rest of the hair is another color. The hair color of the hair root will gradually change to the rest of the hair color. In this way, two kinds of hair color contrast can be formed, which has a unique aesthetic feeling, and the overall color contrast is soft, natural and neat.
Why choose ombre hair?
1. Easy to design
Ombre hair color is easy to design. Usually, you just need to choose another color that matches the original color of your hair, keep one-third of the hair roots, and then dye the rest. Very convenient. You can use the debugged lighter color to dye at the intersection of the two colors or apply less dye to build a gradient effect.
2. Low maintenance cost
The maintenance cost of Ombre is low. The two colors are not mixed, but gradually. Hair dyeing does not dye hair roots, so you don't have to worry about the trouble caused by your hair growth. If the color is light, you can dye it again. This process is not complicated and difficult, and you can save time and money.
3. Suitable for various lengths
 It is suitable for short hair and long hair. No matter what length of hair it is, it is a very good dyeing choice.
4. Unique style
The ombre hair can reflect soft color changes and color contrast, and its appearance is very natural.
5. A versatile and extraordinary shape
Ombre hair has a variety of color schemes, and you are free to choose the matching you like.
What is hair with highlights?
Hair highlighting is changing the part of hair color, using lightener or hair color to lift the level or brightness of hair strands.
Why choose hair highlights?
1. Design saves time and money
High-gloss hair only requires you to dye part of your hair from the root. There are not many dyes needed in the whole process, which can save a lot of money and time.
2. Simple maintenance
You need to pay attention to the trouble after the dyed hair grows again. You can mainly dye it again.
3. Unique appearance
Part of your hair will be dyed in another brighter or lighter color, which will form a strong contrast between light and dark, make your appearance brighter, highlight the layering of your hair and increase the latitude of your hair.
4. Suitability
Highlights color is more suitable for long hair, but it is not very effective for short hair.This hair color is vertical line part by part, separated, with less hair and less heat damage.
5. Increase latitude
Your hair color will be more layered and can increase the dimension of your hair, making your hair look fuller and shinier.
Differences between ombre and highlights
The number of hairs selected for highlight is usually less than that of ombre.
Highlights can better increase the layering and latitude of hair.
The design of highlight usually costs less money and time than ombre.
Ombre is usually more natural than highlights, more like your natural hair.
highlight and Ombre are low maintenance operations, but Ombre is lower.
Ombre is a color gradient appearance, and highlight is a color mixture appearance.
Which one is better?
Ombre and highlights are both excellent dyeing methods, and they are both very popular and popular hair colors. You can choose the one that suits you best according to the differences between them provided above, combined with your own budget, requirements for appearance, maintenance, level and difficulty.
Reminders when you dye your hair
If your dyeing knowledge and skills are not very skilled, you should seek more professional help.
When you dye, you'd better use semi-permanent dye, because permanent dye will harm your hair.
When you use a heat setting tool, please pay attention to applying protective liquid to your hair.
You should choose shampoo without sulfate for hair cleaning and conditioner with water-soluble protein for maintenance.
When you use a comb to remove tangles, be sure to use a wide-toothed comb to reduce the damage to your hair.
Why choose a human hair ombre or highlights wigs?
If you don't want to dye and design your own hair, to save time and avoid damage to natural hair, you can choose a human hair ombre or highlights wig. This is also the fastest way. You can get this look quickly and put on a wig to finish it. Wigs can also be removed at any time, and you can always restore your original hair color and styling. And the quality of human hair wigs is very high, so you can dye or design your wig again. There are many kinds of wigs in the market. I will share two very popular ombre and highlights human hair wigs in our hair shop.
Two wonderful human hair wigs in our hair shop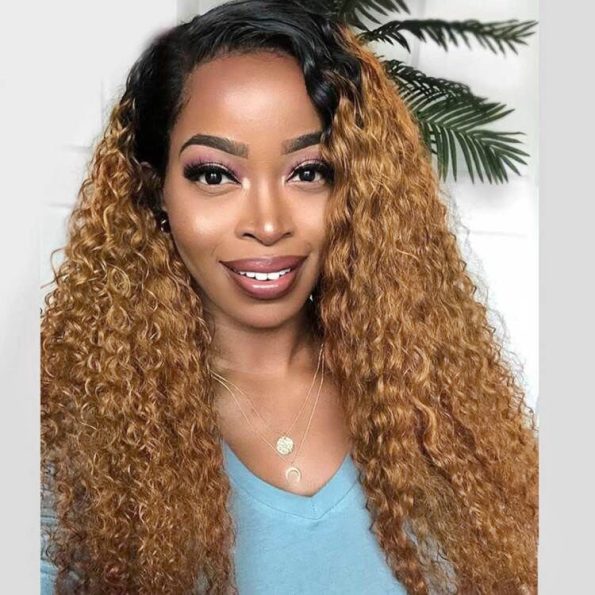 It is an ombre 1b/27 hair color. This wig has the dark roots which will give you more natural hair look. And the length for your choices is from 16inch to 28inch with 180% hair density. The curly hair will be full and plump by the hair density.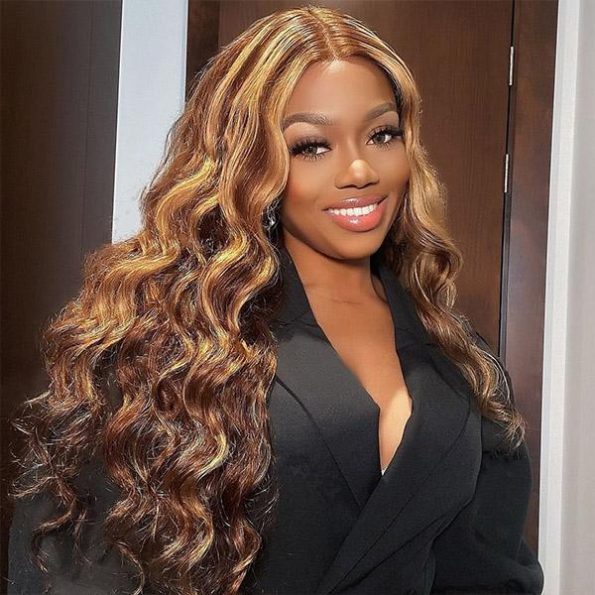 The hair color is highlighted. It is the brown color mixed blonde color. And the hairstyle is loose deep which is very elegant and attractive. There are two kinds of lace area for choices:5×5 or 13×4. The larger lace area, the more hairstyles you can do. The hair length is 16inch~30inch in 180% density.
Final reminder
Many styles and colors human hair wigs are for hot sales with big discounts. Come on and make orders. You will like them. The shipment is fast.