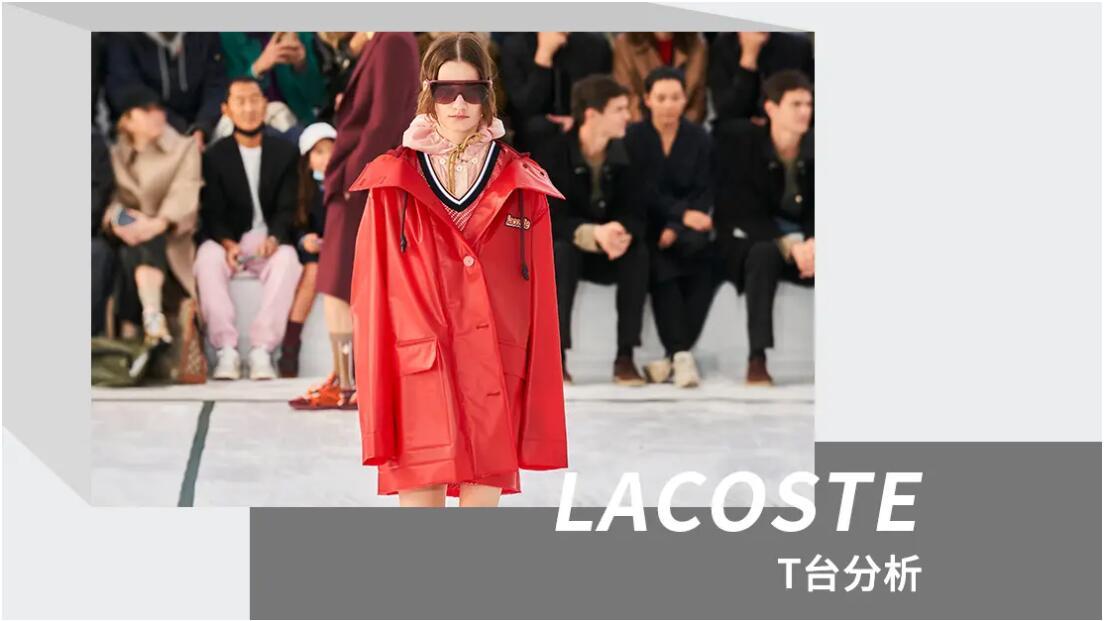 Founded in 1933, LACOSTE has been representing for relaxation and elegancy. Being obsessed by sporty symbols and cultural observation, Louise Trotter's active designs create a high-end sports fashion. Her S/S 2022 collection was born of the habit that Louise has been biking to her office throughout 2020 and 2021. These sporty, lively silhouettes from the looks of street bikers reflected complementary people's desire for going out. LACOSTE accentuated the warm tones. Bright Poppy Red, wine red, orange, and Rattan were rather active on the street. Class-ic rubber tennis skirts and breathable vests all used innovative fabrics, while printed stripes presented liveliness through different colorways. Functional details are paired with sharp color conflicts. Buckled bags and sneakers with elastic ropes inject functionality and practicality into our daily lives.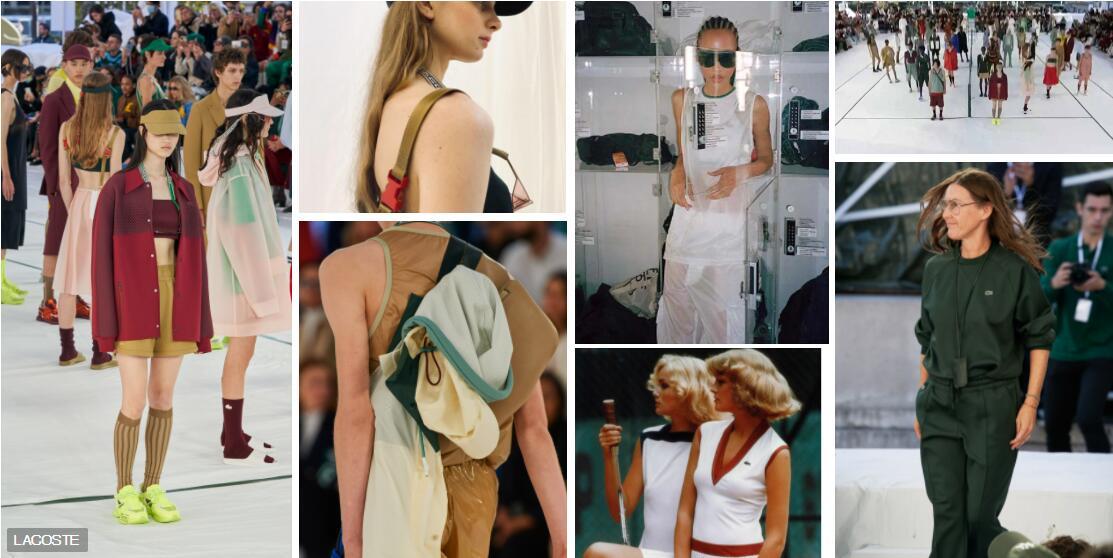 The latest palettes of LACOSTE subvert the stereotype of sportswear. Except for the classic green, navy blue, tawny gray, and black in the past seasons, LACOSTE underlines the visual effect of warm summer colors. Bright Poppy Red, wine red, orange, and Rattan are rather active on the street. Lively, neat silhouettes are integrated with free, dynamic warm colors. Gentle Silver Peony is joined by PVC materials to express the dressing concept of feminine sportswear.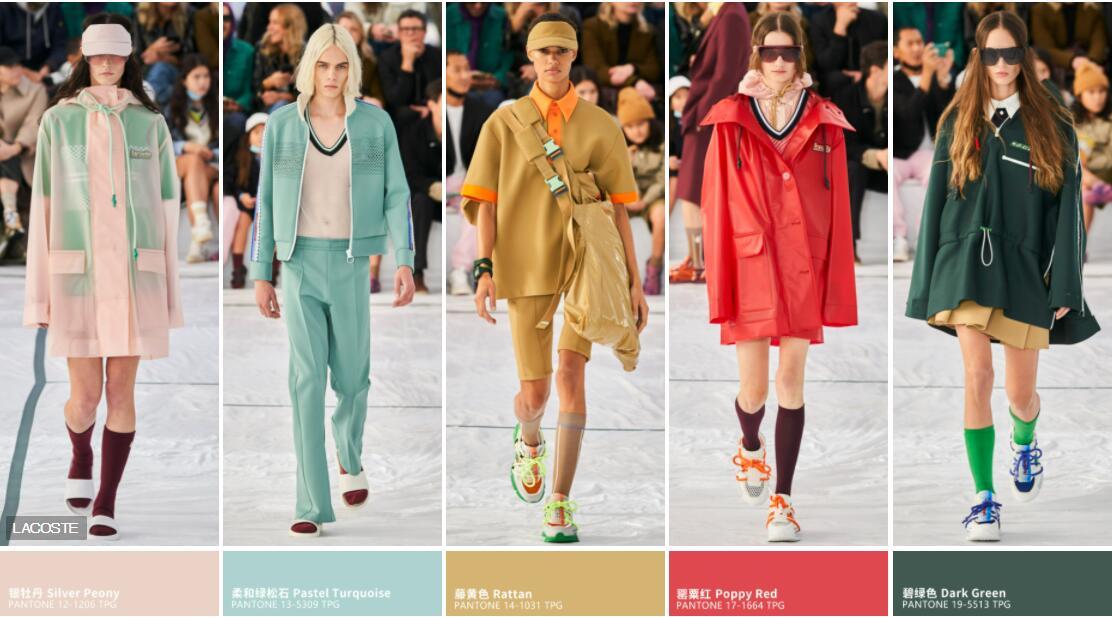 Polo shirt is the signature item for LACOSTE. Proportion and volume are enlarged to create a more modernized street fashion. The splicing design of large Polo collar and the slim silhouette feel the feminine features. Bright edges on cuffs and collars strengthen the liveliness of Polo shirt, and the matching with pleated skirt creates an elegant, active street look.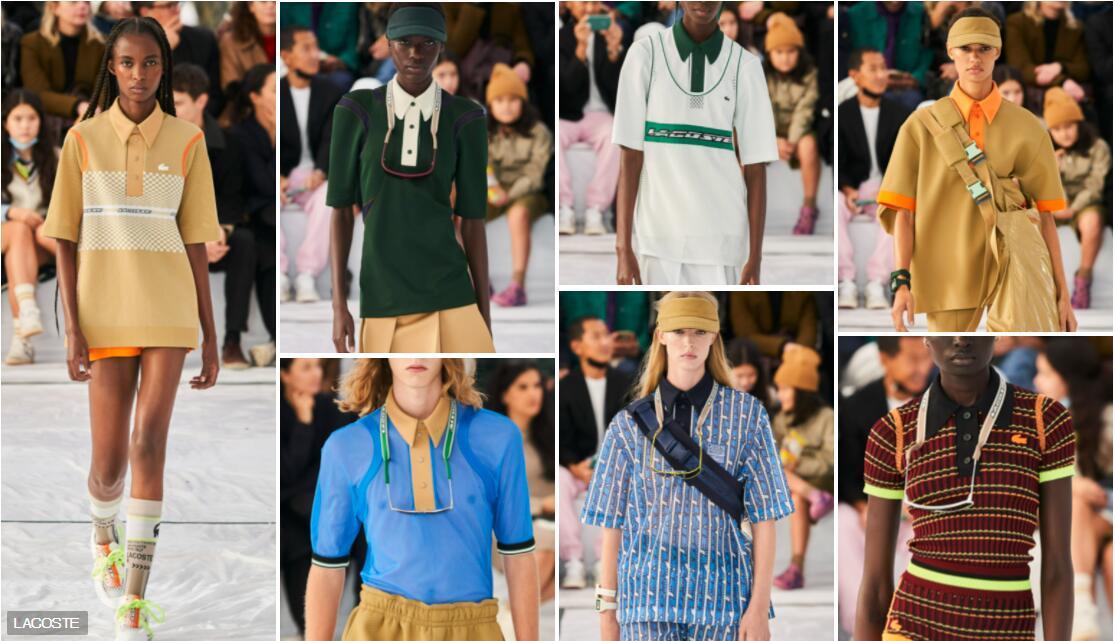 Sporty basketball vest broadens the silhouette to blur the boundaries of gender. This minimalist, comfortable style follows the unisex trend, and the use of lightweight nylon and mesh materials makes vests into outerwear. The layering of basketball vest presents contrasting ribs in details, which is extremely sporty, free, and comfortable.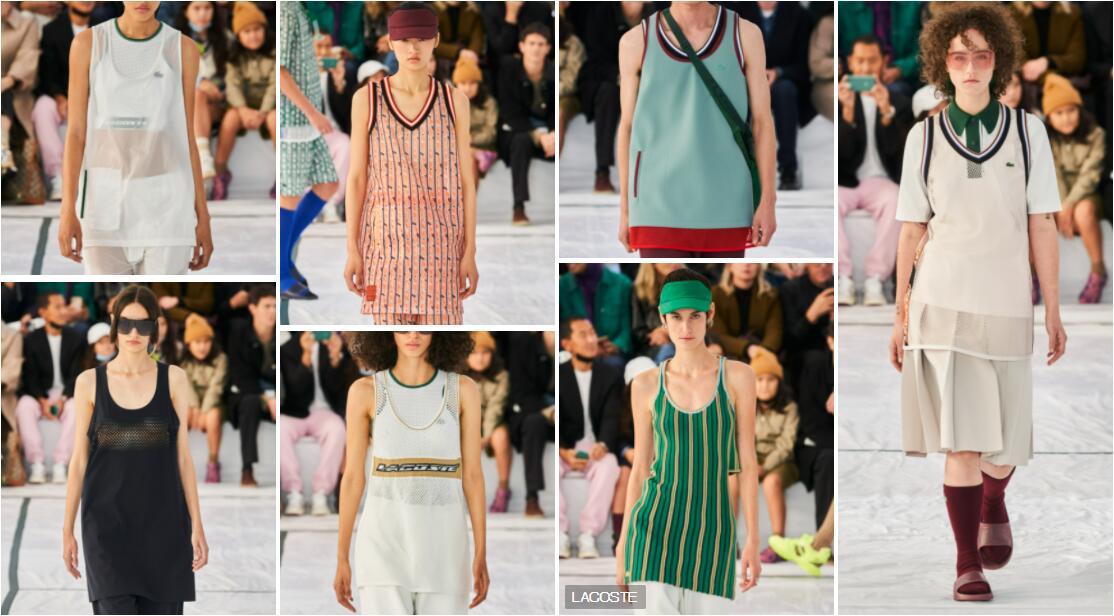 Source: https://www.popfashioninfo.com/blog/detail/the-womenswear-runway-analysis-of-lacoste-id_34108/