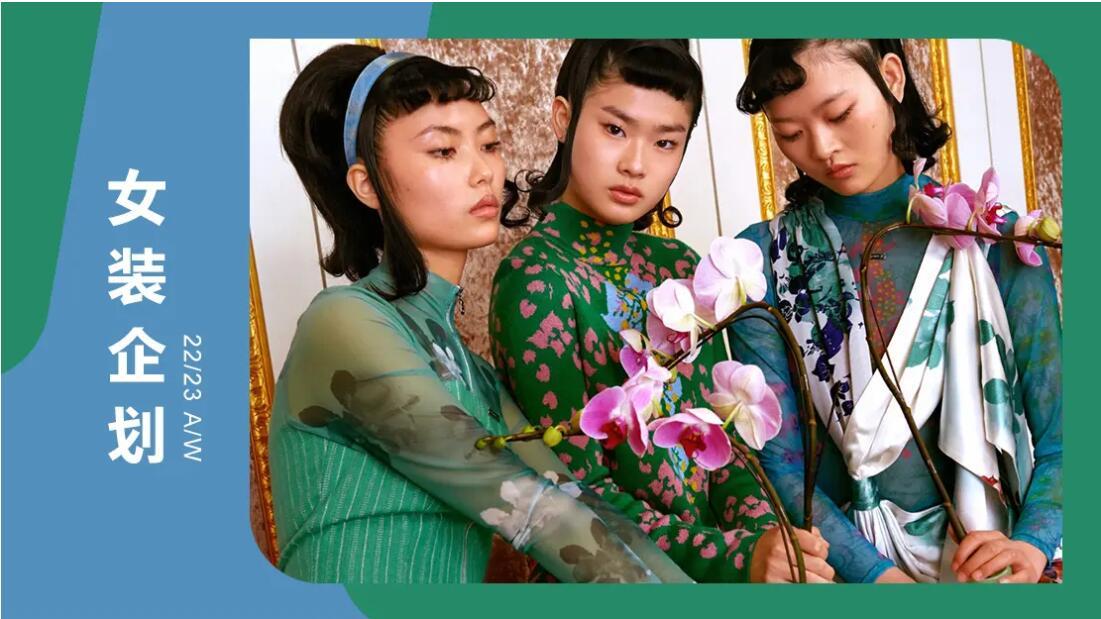 The rapid improvement of Chinese cultural confidence and influence allows the Chinese style to be accepted by more contemporary youngsters. Many mainstream medias and fashion magazines have also started to integrate traditional Chinese culture into the current aesthetic trend. The fashion press and campaign videos all inherit the ancient accent and provide a romantic oriental feast.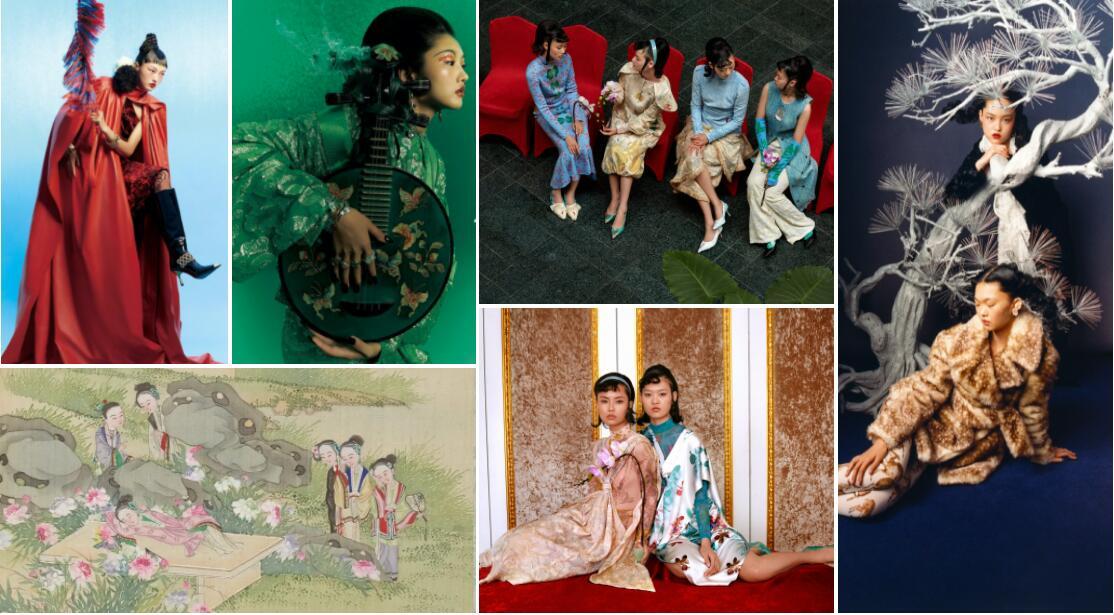 According to the developing process of traditional color culture in China, the colors of clothing can not only express people's willingness to the wonderful life but also present their social hierarchy. Leprechaun(PANTONE 18-6022 TPG), Bonnie Blue(PANTONE 16-4134 TPG), Pink Mist(PANTONE 13-2805 TPG) and Tillandsia Purple(PANTONE 19-3638 TPG), which are extracted from Chinese-style frescoes and antiques, are complemented by Bossa Nova(PANTONE 18-1547 TPG), Bristol Black(PANTONE 19-1100 TPG), Aspen Gold(PANTONE 13-0850 TPG) and Sea Salt(PANTONE 11-1302 TPG). Chinese elements are added into the delicate, retro and romantic femininity to create the modernized Chinese-style babes.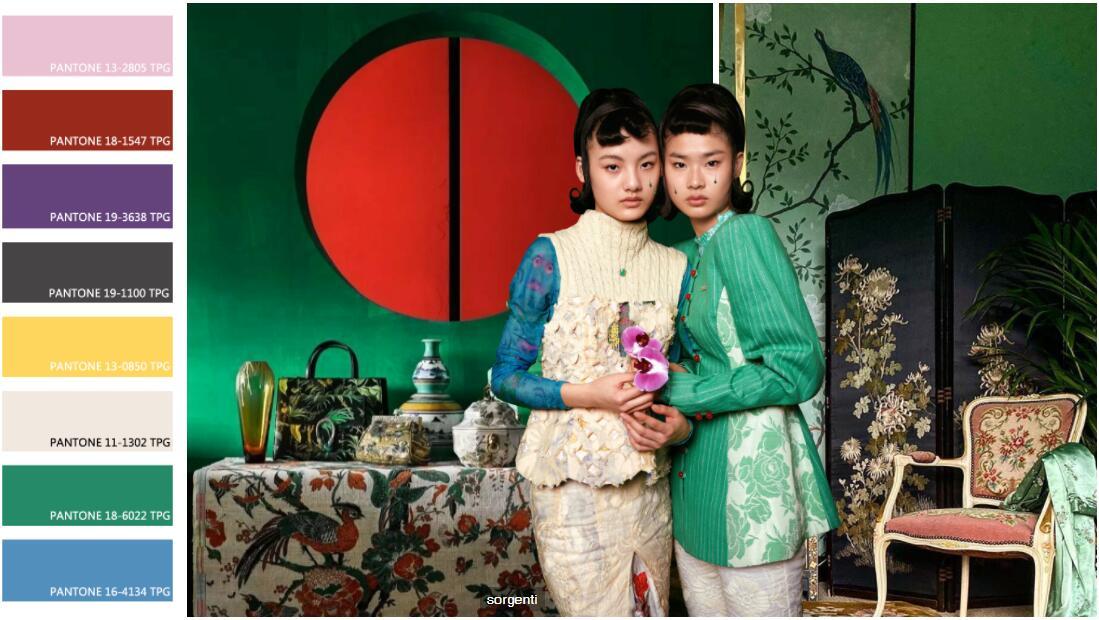 Patterns in the new Chinese style present a hazy visual effect. Wintersweet, peony and morning glory exude a thick accent. Tonal palettes use tone-on-tone color contrasts to present the silhouettes of flowers, which maintains the retro and also shows the naughty sweetness.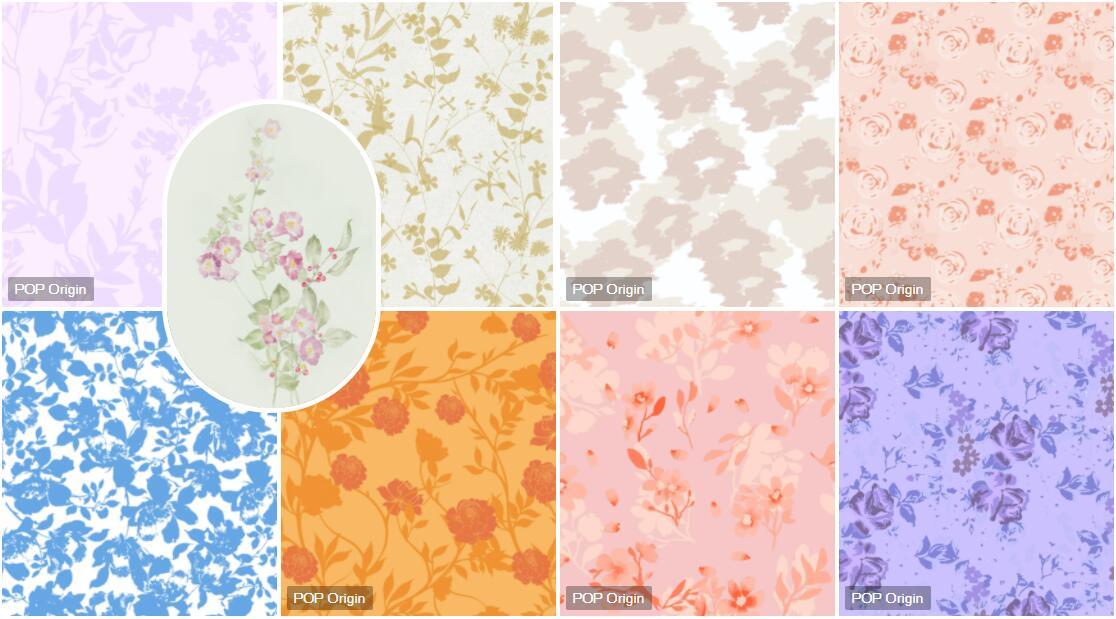 Gorgeous and retro jacquard uses the changes of warp and weft structure to form patterns, which shows fine yarn count. The classical Chinese-style pattern is extended to be shown on the eye-catching jacquard. Solid fabrics and colorful patterns underline the sculptural feel of womenswear.