It's hard for us to believe that spring is so close. What better way to make a fresh start in this season of new beginnings than with a new hair color? There's no doubting a new look will make you feel brand-new for the summer season, whether you're prepared to visit the salon or try another at-home hair color (but be sure to read our instructions beforehand).
Winter hairstyles this year have favored low-maintenance hues like warm blonde, but disco curls' recent resurgence is indicative that spring hairstyles will be more playful. Color-wise, consider fantastical hues like cotton candy pink and trend-driven throwbacks like face-framing highlights and blonde hairstyles from the 1990s. Together with creative spins on time-honored hues like warm blonde and deep brown, tones of red are still a prominent trend.
We sought the experts for their insight on the top spring hair colors for 2023 in an effort to inspire you. Explore the new colors we're coveting by scrolling through.
Warm golden highlights.
More warm golden tones will become fashionable during spring. Although it looks beautiful on blondes, this style is also being seen on medium to light brunettes. Thus, whether you're wearing a balayage or want to experiment with a money piece, these sun-kissed highlights will liven up your style. While some may advise visiting the salon, I do advise applying a golden hair gloss in-between appointments to add shine and enhance the brilliance of your color.
Strawberry blonde hair color.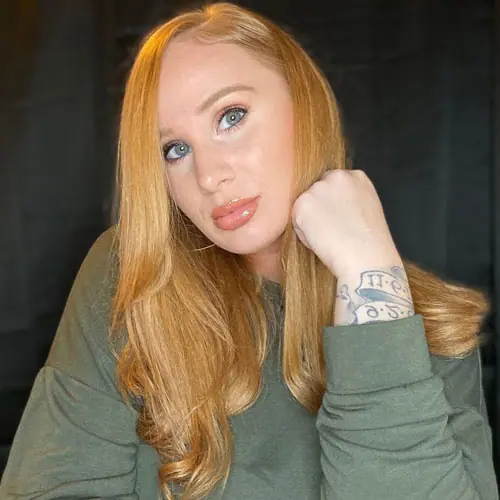 Nowadays, strawberry blonde hair has become fashionable once more. Perhaps many females don't have a clear idea of what a strawberry blonde looks like. With traces of blonde, red, pink, and gold, it is a stunning color that is the perfect warm tone. Your look will be quite delicate thanks to this warm strawberry gold.
Naturally, you may decide whether you want a darker or lighter strawberry blonde depending on your preferences. You can count on your strawberry blonde hair to provide a lot of glitz in the springtime light.
Piano honey blonde hair color.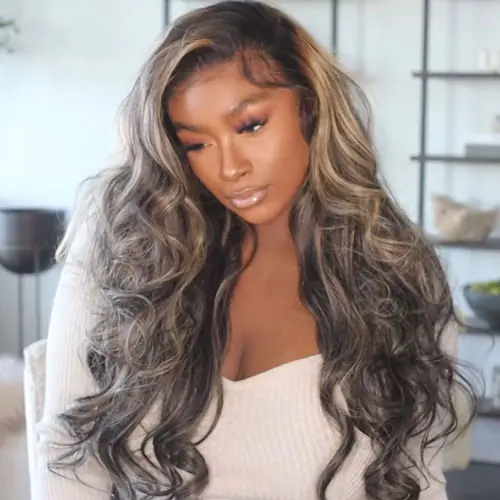 The color brown has long been favored for hair. Light and dark brown hair that has been intertwined looks richer and more intriguing than pure brown. Your skin tone will look gorgeous with warm honey blonde highlights. People will be reminded of lattes in the balmy early spring since it is especially suited for that time of year. Put on your long trench coat and picture going on a date with your significant other or your boyfriend. You are the embodiment of sweetness and beauty with your honey golden hair!
99J burgundy hair color.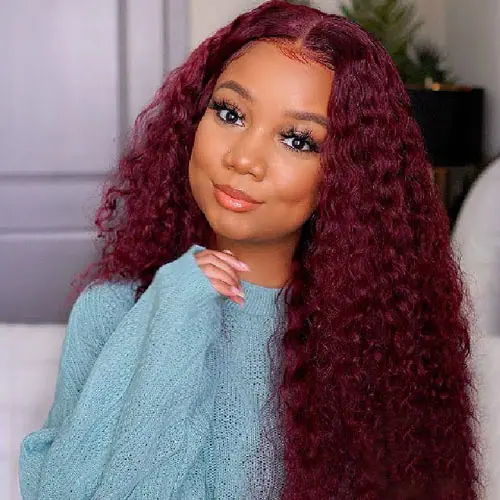 Its color is a rich reddish-purple. The Burgundy wine from France inspired the name of the hair color. In whatever season, no one can refuse burgundy hair. You will fall in love with the color and style since burgundy hair is so gorgeous.
You may invite your friends to a picnic in the open during the warm spring months. With lush grass, lovely flowers, delectable cuisine, and a bottle of red wine, you will have a delightful and joyful half-day. You will stand out in pictures with your pals if you have burgundy hair, I guarantee it.
Pink hair color.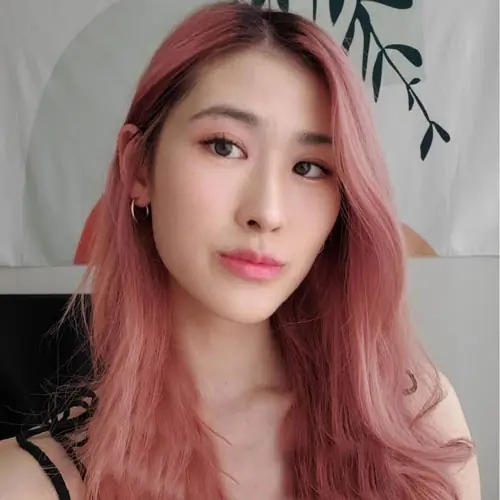 Pink has long represented freshness and sweetness. A lot of people have always loved the color pink since it has the power to uplift their spirits. Pink also complements vibrant springtime elements like fully bloomed peach and cherry blossoms.
Pink is a hue that you should definitely try once if you dare to experiment with daring hair color. Depending on the hue you pick — and there are several, as we've already mentioned — pink hair may be as brash and irreverent or as delicate and modest as you choose.
Pearly blonde.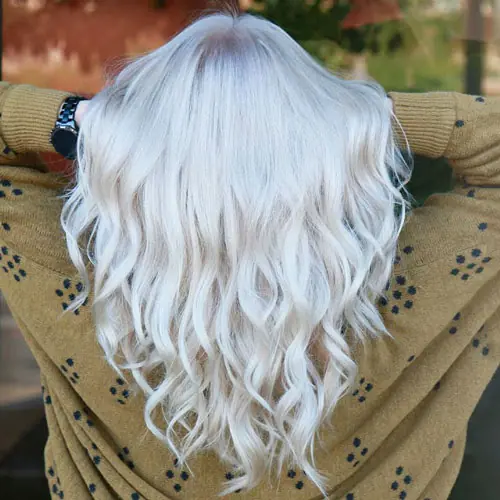 This pearly shade avoids the overly processed white hair style, even though many people still prefer a cool blonde. Richness is present in a pearly blonde, giving the hair a healthy appearance. When it comes to wearing this hue, a hairdresser will lighten your hair to a level of 9 or 10 before toning it to a cooler shade that will make it look more neutral than white (i.e, platinum). To avoid brassiness and strengthen weak strands, use a purple shampoo on wash days. 
613 lightest blonde hair color.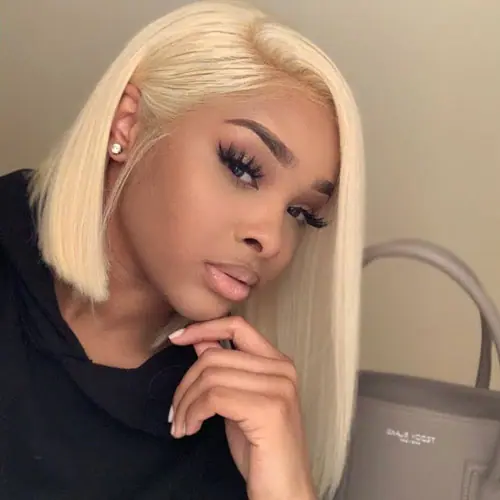 This is the palest type of gold, and it may enhance your face features and lighten the tone of your skin. Also, the color gold is appealing. The gold is extremely bright around midday in the spring, whether it is in the park or by the sea. Under the sunlight, it will appear exquisite and posh.
Moreover, blonde bundles have a wide range of potential applications. The fact that bleaching is not necessary when wearing 613 blonde hair is its main advantage. It can be colored whatever you like the most.
Copper red hair color.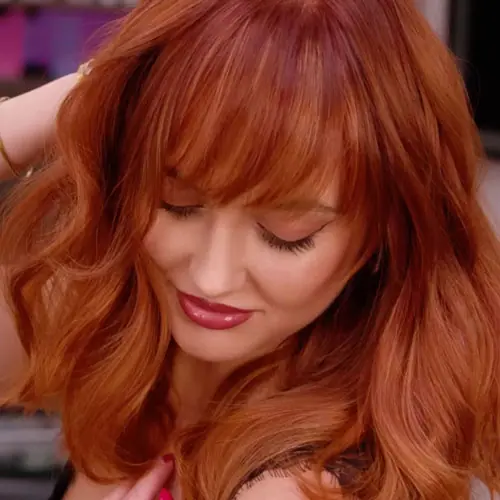 A force of power, boldness, and brightness, copper and crimson go together like no other. Red copper hair color is a deep, vibrant combination of red and orange/brown that strikes the ideal balance between the Red pigment's strength and depth, in this instance shadowing, and the Copper's light-reflecting shine, which gives Hair a contouring volume and multidimensional brightness. Also, it's a shade that looks fantastic on you. A warm spring is the perfect time to choose a warm hair color.
Buttery blonde.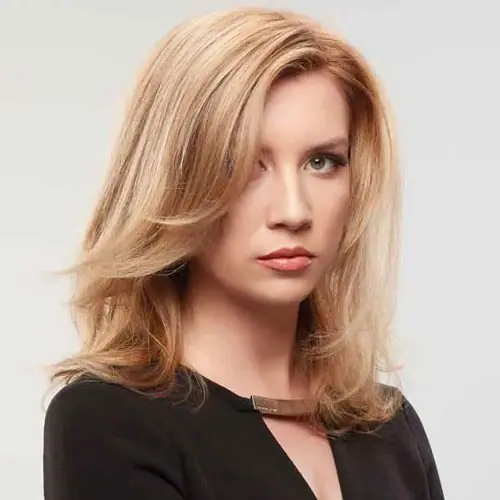 Blonde hair will undoubtedly stand out for the season as we move towards warmer temperatures. Buttery blonde is a warmer tone with a sun-kissed sheen but may not always have yellow undertones. It offers the ideal amount of warmth, which complements a wide range of complexion tones. Also, it imparts a youthful golden appearance without the iciness that might accompany really cold hair.
Those with naturally blonde hair or those moving out of lighter looks like platinum should undergo a hair gloss treatment at the salon in order to attain the hair colour. The expert advises skipping the purple shampoo in favour of a nourishing hair oil that attempts to give shine and hydration without taking away the warm tone in order to preserve the style.
Ginger hair color.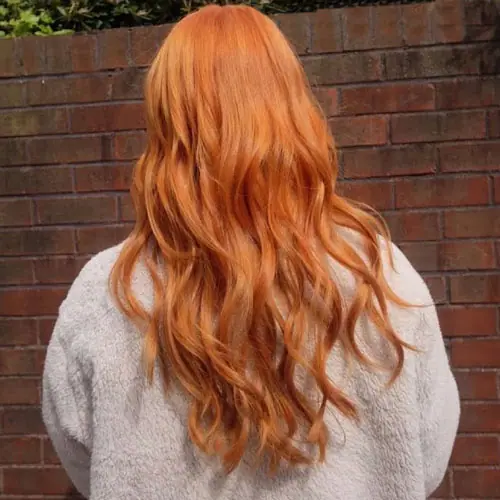 Red for ginger is a cozy, spicy color. Moreover, it usually has a light, natural look with a hint of warm brown. Naturally, there are two types of ginger: black ginger and pale ginger. The light ginger has an orange soda-like appearance, whereas the black ginger is more closely related to red. On a vibrant spring day, hair color—no matter how vivid—won't seem out of place. Also, having ginger hair in the spring will undoubtedly highlight your attractiveness.
Dip dye hair.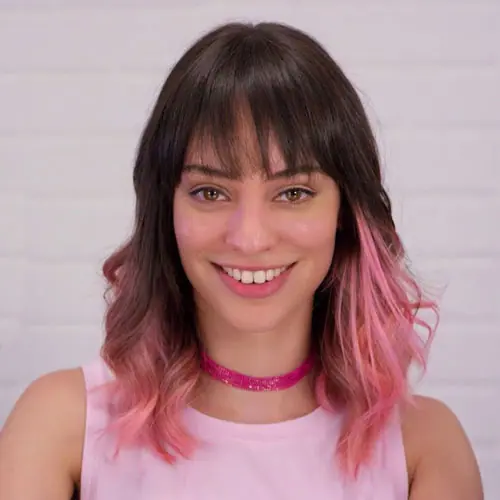 Those who want to dramatically change their hair color might explore this latest hue for the next months. This is an enhanced version of the 2000s' famous humorous Kool-Aid DIY hair color. It is characterized by a flash of colour on the ends of the hair, ranging from a blended reverse ombré to a solid block of color on the ends. After a long winter, vivid hues begin to reappear in the spring, and what better way to physically dive into joyful colours than with your ends? Use a color-safe shampoo and conditioner as part of your regular regimen to help nourish and strengthen hair in-between touch-ups because a lightening treatment is included.
Smokey mauve.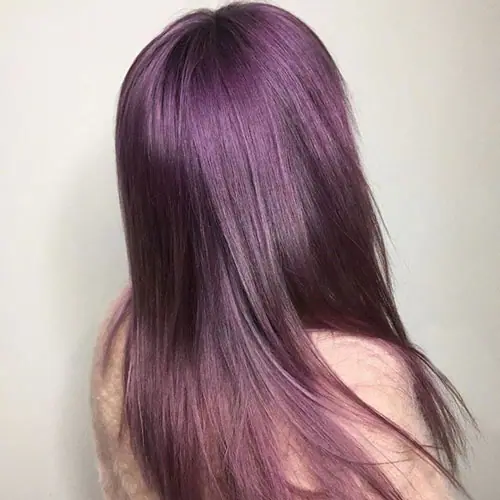 Try smoky mauve if electric violet is a little too intense for you but you still want to embrace the purple color. It has a softer, more subdued colour, yet it still has individuality. You'll get a more natural grow-out if you use the balayage technique and combine smoky mauve with your natural foundation color.
Lived-in brunette.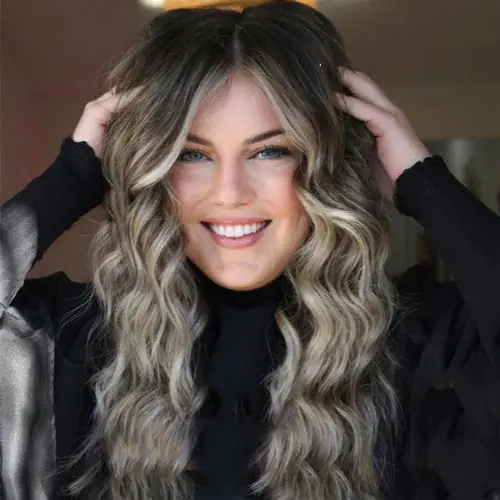 With brunette hair, this color incorporates caramel tones. Balayage offers a natural transition from root to tip. Celebs including Bella Hadid, Lucy Hale, and Kim Kardashian have lately worn some variation of this low-maintenance hue because it adds complexity to your original hair color.
Whipped cappuccino.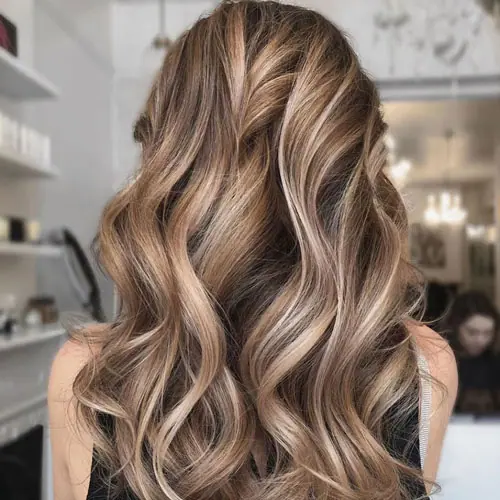 The most recent spring trend was inspired by the wonderful caffeinated beverage. This hair color is a blend of milky blonde and caramel brown. It mixes baby highlights and balayage together flawlessly and is most effective on naturally dark hair. Go no farther than the renowned Jennifer Lopez, who has been sporting the look for quite some time, if you need a reference for this look. The hairdresser advises using a moisturizing shampoo and conditioner to strengthen strands and add shine to maintain the vibrancy of your new highlights.
Bottom line.
You may have become bored with your black or brown hair color after a long winter; if so, spring is the perfect time to switch it up. You will feel quite melancholy if you have lovely hair and a beautiful spring. Do you have any other suggestions for spring hair colors? In the comments area, please feel free to share.
Related Articles
The Best Hair Colors for Dark Skin Tones-2023