Too much heat may damage the fibers of wigs, so the maintenance of stylish recommend reducing the frequency of heating. How can you get the volume and natural curls without heat? The sock curls, with simple tools and easy to make, create natural and heatless curls for you.
Simply make it the night before, and do the steps below, the natural and pretty curls can be got.
Prepare work
Start with clean wigs, lightly mist is ok, and select a pair of clean socks with smooth texture. Roll the sock into a donut shape until the roll is tight.
Section the wig
Divided your wig into several sections, depending on the guideline, which large section to lose and a small section to tight, to achieve the desired curl size and volume.
Wrap the hair
Take one section to wrap the rolled sock from the bottom, starting from the ends to the roots, until reach the scalp. Ensure the hair is smooth when rolling your wig. Secure the ends of hair into a knot and hold them in place to prevent unraveling.
Repeat the process
Repeat the process to all sections until the entire wig is wrapped around the socks.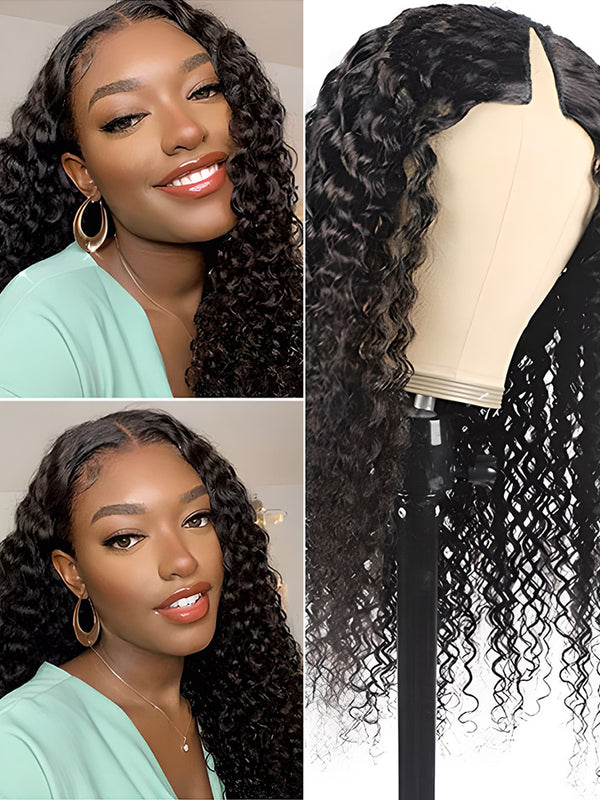 Finally, simply wait until night and allow the curls to set. Remove the socks the next morning through from the ends to unravel the wigs. Separate the curls with your finger or brush to make the curls more natural.
The sock curls are more easy and affordable, without too much consumption, the pretty curls can be achieved for your daily. And other quick hairstyles for black women are recommended in this article.