Deep wave wig is a kind of hair style similar to water wave wig. It is tightly curled, smooth and elegant. It is one of the most popular curly wigs. After purchasing deep wave wig, many customers want to change the style of wig to straight hairstyle due to fashion or their own needs.
Many customers recently asked us how to straighten a deep wave wig. To straighten the wig, it is necessary to make preparations, select appropriate heat setting tools, and do well in heat protection. Today's article will analyze this problem in detail, and we hope it can help you.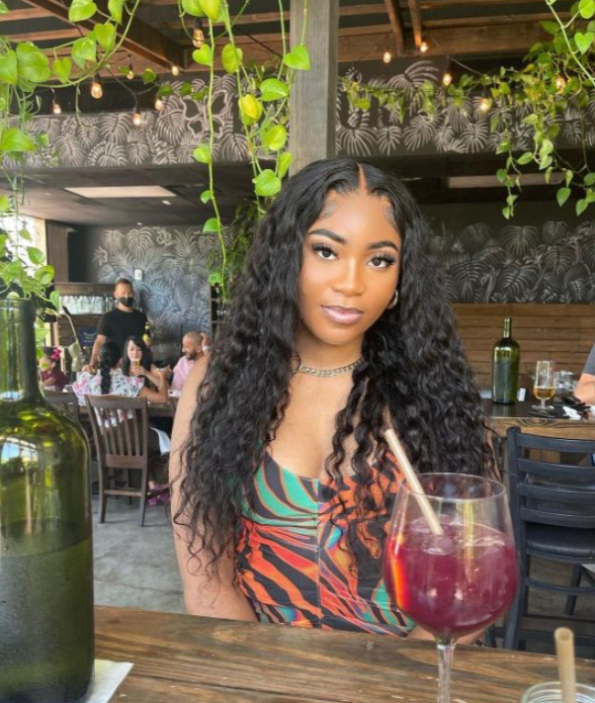 Necessary conditions for straightening deep wave wig
The higher the quality of the wig, the better the heating and straightening. The best wig quality is made by 100% human virgin hair.
You must make sure that the deep wave hair wig is not made of synthetic fibers. Synthetic wigs are easily damaged and cannot be straightened.
Psychological preparation before straightening deep wave wig
The strong curls of deep wave wigs may be difficult to straighten, which will take a long time. You need to be patient.
You need to make a serious decision to heat and straighten the wig, because the process will inevitably cause damage to the hair.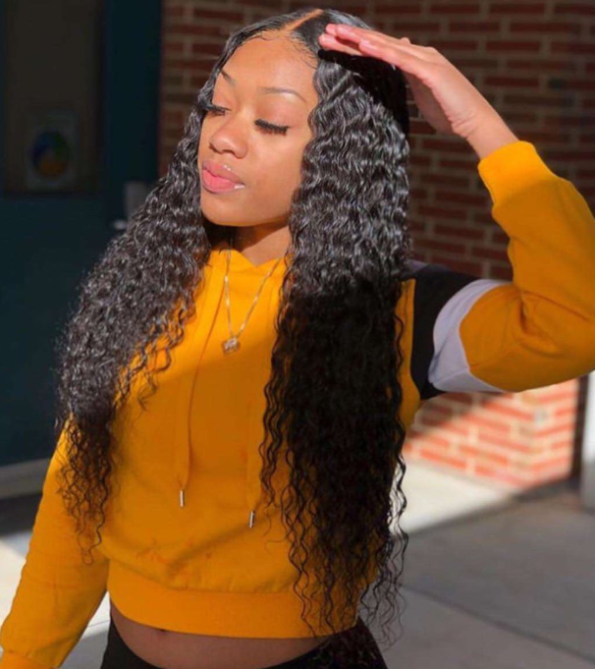 Technique to straighten deep wave wig
1. Preparation before pulling the wig

Before pulling the wig, you need to comb and soften your deep wave wig, clean it with mild shampoo and conditioner, dry it and maintain it well. This step can reduce the curl of your deep wave wig and better straighten it.
Then you need to put the wig on a wig head and fix it with a needle, which is convenient for you to straighten it and avoid the moving.
Finally, you can wear a heat-insulating glove to protect your hand and let you heat the wig better.

2. Select appropriate heat setting tools

You can use a heated straight hair comb. A high-quality professional comb with electric heating is very convenient for straightening deep wave hair, and it can also prevent hair from overheating.
You can also use an electric iron. If your hair is short, you can choose an iron with 0.5 to 1 inch heating plate. If your hair is long, you can choose an iron with a wider heating plate.
You can use the heating steam engine to straighten the wig, which is also a very good choice. You don't need to directly touch the hair, but steam the wig to pull it.
You can use a hair dryer to straighten your hair, but please pay attention to using medium and low heat to protect the hair texture. Too much heat can damage the wig and cause the hair to break.

3. Thermal protection tools

Before heating and straightening the deep wave wig, you can apply a thin layer of thermal protection agent on the wig, which can reduce the thermal damage received by the wig.
During the process of heating and straightening the wig, you can add some washing-free hair conditioner, which can help moisturize your deep wave hair.

4. Keep the tool below 350 ° F
If you use a temperature above 350 ° F, you will hurt your deep wave hair, so you need to keep the temperature below 350 ° F. Although the work time takes a little longer, it is worth it.
You can divide the wig into several parts, and then you need to slowly, slightly heat and straighten your deep wave wig, so as to ensure the best straightening effect and minimize the damage to your hair.
Final thoughts
Is this guide helpful to you? Hope you can get some useful suggestions from it. In fact, you can also consider buying a straight hair wig.
There are many kinds of straight hair wigs in our shop. They are 10A quality and made of 100% human virgin hair. Recently, we are also doing activities. Straight human hair wigs are not expensive. Welcome to do an order.