Wet and wavy hair is a very popular hairstyle recently, and you can often see this hairstyle in red carpet activities. Wet and wavy hair can make you sexy and beautiful. You can create this hairstyle yourself, and you don't need a heat setting tool in the creation process. This blog will guide you to learn how to create the best wet and wavy hairstyle.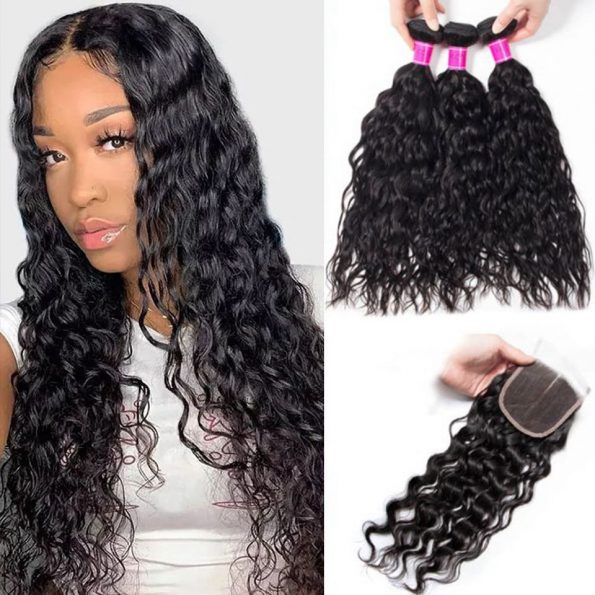 What is a wet and wavy wig?
Wet and wavy wigs is a fashion trend. This hairstyle is like water wave, but different, wet and wavy hair is shinier and can keep curly better. You will get a different temperament when you wear wet and wavy hair wigs.
Why do you make the wet and wavy hairstyle?
Wet and wavy hairstyle is a wig hairstyle that can be easily redesigned. You can smoothly turn wet and wavy hair into straight hair during flat perm, or curly hair during wet perm.
You don't need a heat setting tool to design this style, which is a healthier and more natural style.
You can design this hairstyle freely and make it curly or straight. You don't need a heat setting tool to do this.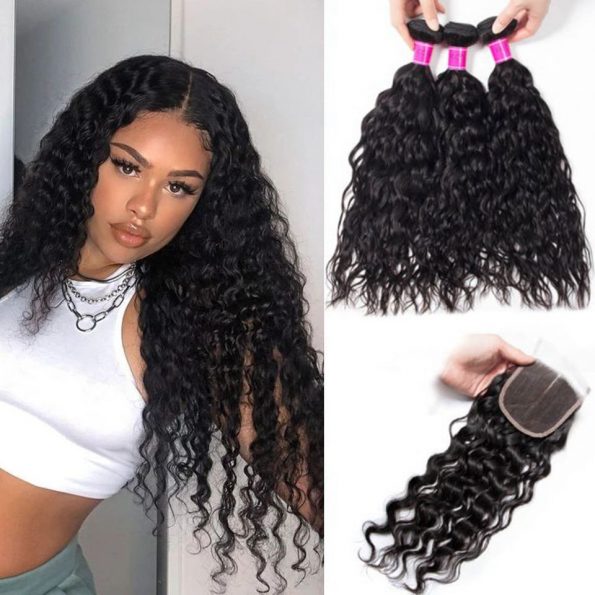 Tools to create wet and wavy hairstyle
If you want to make your water wave wigs or curly hair wigs in wet wavy hair style, you need the tools below:
1. Human hair wig
Human hair wigs are durable and can do more styles than synthetic hair wigs. And the human hair wigs are the most natural hair material. If you want to create the wet wavy hair style, you must use the human hair water wave or curly hair wigs.
2. Wide-toothed comb
When combing hair, it will reduce pulling-related hair damage.
3. Hair spray
It is the product that is most crucial for achieving any smooth look.
4. Styling spray
Your hair may last longer, and the style may appear glossier.
5. Conditioner
While styling your hair, conditioner can help you achieve a smooth, natural shine.
How to make wet and wavy hair style?
1. Comb and clean your wig
Before styling your wigs, you should make sure they are clean. You can remove the tangles of your hair with a wide-toothed comb, then clean your wigs and let them air dry naturally.
2. Fix your wig
You should fix your washed water wave wigs or curly hair. You can install them on foam head or wig rack to ensure the natural drooping of the wig.
3. Get your wig wet
You can wet your wig evenly with humidifying spray, but be careful not to get too wet, otherwise it will affect your styling, and it is easy to tangle and not easy to set.
4. Comb your hair to ensure compliance
After the hair is wet, you can gently use a wide-toothed comb from the hair root to the hair tip to make your hair more supple and create wavy hairstyle. A wide-toothed comb can reduce the pulling and tangling of the hair.
5. Apply gel
You can apply some gel to your hair to keep your hair moist and wavy. You should apply the gel evenly and fully to ensure that your hair is wet and wavy.
6. Use gloss spray
After you apply the gel, you can further comb and shape your wavy hair wigs with a comb. Then you can spray some gloss spray on your hair, which will make your wig hair shinier and more natural, with more beautiful and healthier luster.
7. Spray styling spray
There's only one last step left for your hairstyle. You can spray some styling spray on your wet and wavy hair, and then you can go out for any activity. You will be charming and charming.
How to wash your wet and wavy hair wigs?
1. Remove tangles
Before you wash your hair, you need to remove the tangles of your hair. You can use a wide-toothed comb and a slant of essential oil to help you remove the tangles.
2. Prepare sulfate-free products
When washing your hair, you need to make sure that you use sulfate-free shampoo and conditioner, which can better protect your wig hair.
3. Soak the wig
You need to soak your wig for about 3 minutes, then massage your wig to make sure your hair is thoroughly wet.
4. Use shampoo
You can apply sulfate-free shampoo on your wig. After cleaning, you can thoroughly clean yours with warm water to ensure that all shampoos are removed.
5. Use conditioner
You need to use conditioner to maintain your wig. You can evenly apply conditioner on your wig, then let it stand for about 10 minutes, and then clean it to ensure the wig is thoroughly clean.
6. Dry the wig
You should first use a microfiber towel to dry most of the moisture on the wig hair, and then you can let the wig air dry naturally. This is the healthiest way, instead of using a hot hair dryer. High temperature will damage the wig hair.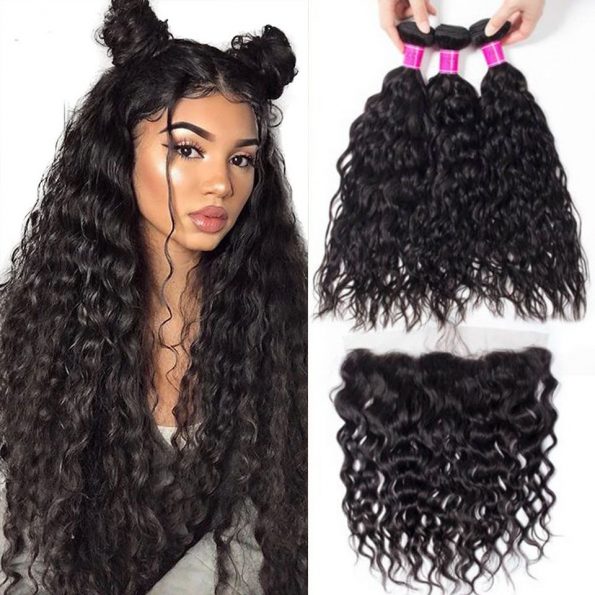 How to maintain your wet and wavy wigs?
You should avoid excessive use of heat setting tools.
When you store your wig, remember to store it in a cool and dry place.
When you apply conditioner, you need to remember not to apply it to the hair root.
You can wear a silk nightcap and choose a silk pillow when you sleep, which can reduce the dryness and friction of the wig.
When you go out in win, you can knit your wigs together instead of scatter them to reduce that contact area with cold air.
When you swim in the swimming pool, remember to wear a swimming cap to protect your wet and wavy hair wigs, or chlorine will make your hair dry.
Final thoughts
There are human hair wet and wavy wigs and weaves in our hair shop. Both wigs and weaves are made of virgin hair in 10A quality. You must have a try. The hairstyle is gorgeous, and you will love them.
For this winter, why not change your hairstyle? Our hair shop has various hairstyles of human hair wigs in stock for sales now.