Every single item, from everyone's clothing to hair, plays a significant part as fashion trends continue to evolve. Another highly significant category is hair. Colored wig is a new fashion trend since colored hair is more eye-catching.
Hair highlighting is an easy technique. Before using the selected colored dyes to create the desired look, the hair is first stripped of its naturally dark hue using a powerful material, such as a bleaching agent. Since the hair shafts are destroyed during the bleaching process and can result in dry, brittle, and frizzy hair, this method can be highly damaging to hair.
Because of this, many tend to choose highlight wigs or to have their wigs colored in tones that are more dramatic than getting highlights done on their own natural hair.
Wigs should be maintained time to time since they are also susceptible to damage from regular dyeing or highlighting, which will increase their lifespan. This may be accomplished by handling your colored wigs with extreme caution when cleaning, maintaining, and storing them. The best way to effortlessly take care of your highlight wigs is explained in this comprehensive tutorial.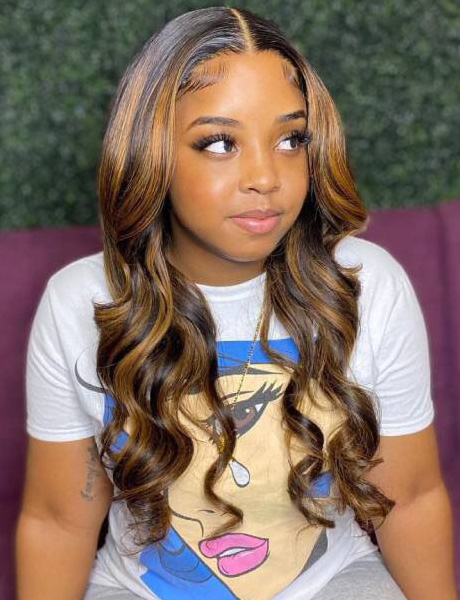 How should highlight wigs be washed?
I. Comb your hair.
First, use a comb, preferably one with large teeth, to brush through your hair wig to remove any knots and untangle the hair. In order to prevent breaking or injuring the hair, you must use extreme caution.
II. Shampoo your wig.
Make sure you have lukewarm water available to wash your hair. Avoid the scrub the wig since doing so will injure the hair's cuticle layer, which is its outermost layer. Use a practical, tried-and-true sulfate-free shampoo on your human hair wig as the following step. Regular shampoo should be avoided at all costs since sulphate shampoos have a tendency to remove hair color and trigger severe reactions that cause the hair to dry out more quickly. Shampoos without sulfates are fairly gentle and maintain the color of the hair. Gently shampoo your wig and massage it downwards.
III. Use the hair sulfate-free hair conditioner.
 Next, use a sulfate-free hair conditioner to help make the wig's hair smooth and shiny. In order for the conditioner to work its magic, the secret is to apply it to the hair and let it sit for a few minutes.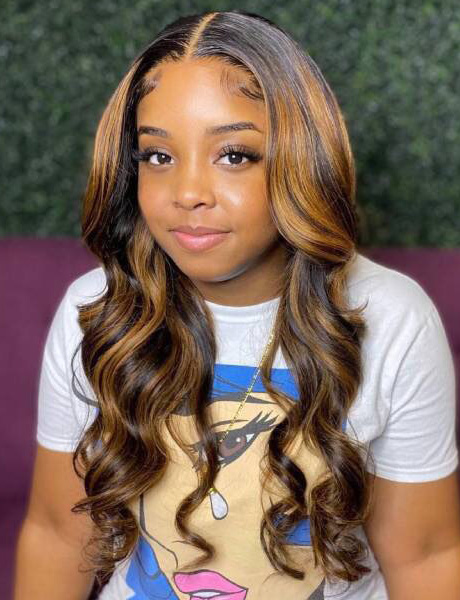 How should I properly care for my highlight wig?
If done correctly, maintaining a highlight wig is not difficult. First off, utilizing dry shampoo will prolong the service life of your hair's color.
Reduce the amount of times you wash your colored wigs, as another piece of advice. Frequent washing of the hair takes away the highlighted color, and as you wash your human hair wig more and more, it will begin to seem faded. Avoid washing the wig every day to retain the color and keep it intact and fresh for longer.
When styling your highlight human hair wigs, heat protectant sprays are necessary.
Always use heat protectant sprays or serums to hold in moisture before blow-drying or using any heating tools to style your colored wigs. This will stop the heat from fading the color or potentially damage your hair strands.
It is better to use a wig stand to store your wig since it keeps it from tangling up while it isn't being used. Keep your highlight human hair wigs out of saltwater, chlorinated water, and even direct sunshine because these things can also cause your hair's color to fade.
An excellent way to take care of oneself is to keep up with fashion trends and maintain your hairstyles current. These styles may be accomplished even more quickly and without changing or harming your natural hair with the use of colored wigs. The only work required should be in cleaning and maintaining the highlight wigs since with proper maintenance, you may extend the lifespan of a highlight wig.