The main reason I started the
ChiTown
Feature Series was so that I could go (and also encourage my readers to go) exploring in some of Chicago's best neighborhoods for some of Chicago's best shops. I decided to take a quick trip to Old Town and,
fashionistas
, I've got three gems to share!
Sara Jane
1343 N. Wells Street
(312) 335-1962
My first stop was Sara Jane. The owner, Sara Plocker, greeted me as soon as I walked in. As I began browsing, the first thing I noticed was that there was a wide range of price points and a great selection of clothing from designers that had previously been off my radar. I must also add that Sara had one of the best music playlists I've heard in a boutique. Sara Jane has great fashion AND music?! *score*
After talking with Sara, I learned that Sara Jane has been in Old Town since 2004. Her goal for the boutique is to carry unique items that cater to women of any size, age or income. She expresses this further by stating that she "wants everyone to walk out with a goodie".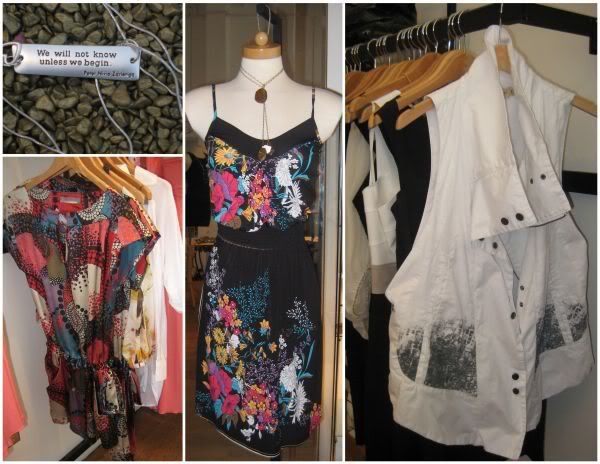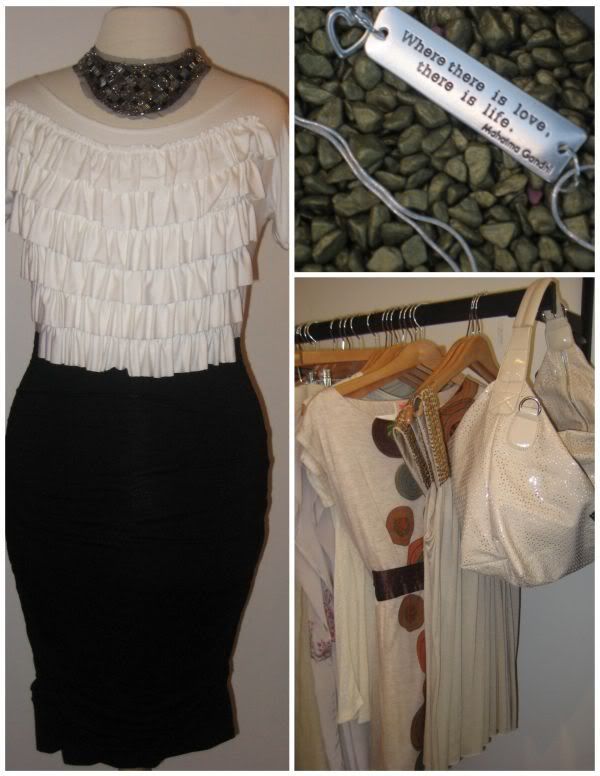 The designers on display at
Sara Jane
include:
-Orion
-Sky
-
Bianca
Nero
-Fifteen Twenty
-
Analili
-
Anoname
Denim
-
Saivana
And guess what? Sara Jane gets new merchandise every day, which means there will always be something different in store when you visit.
Sara Jane
has an online shop but if you're in or near Chicago, it's definitely worth an in-person visit.
String A Strand On Wells
1361 N. Wells Street
(312) 335-1930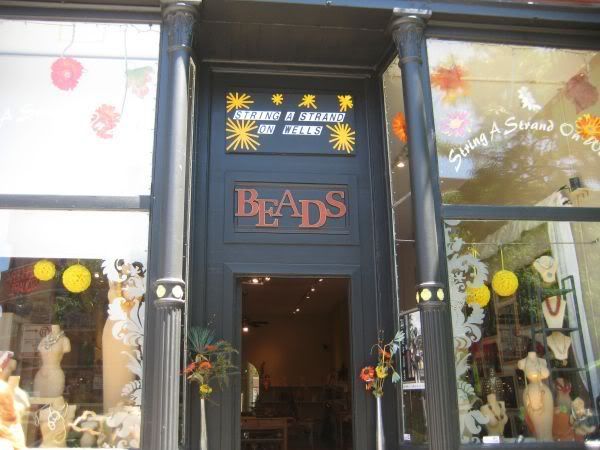 My next stop was
String A Strand On Wells
. They have SO many beads from all around the world. I've been to a few bead shops but
String A Strand
's merchandise and displays were very impressive. I absolutely love the unconventional way the strands of beads are placed around the shop. Although there are some strands hanging on the wall and sorted by color, majority of the strands are placed in bowls and trays all throughout the store. It's very similar to what you'd see in
someone's
home. With so many colors, some of the bowls look more like they're filled with candy instead of beads. You'll want to dip your hand in and immediately start stringing a necklace!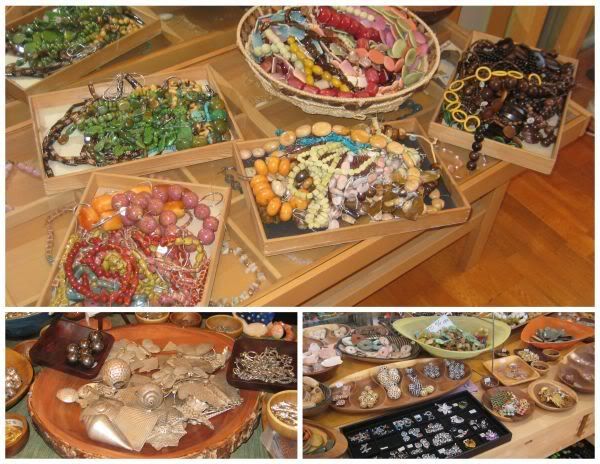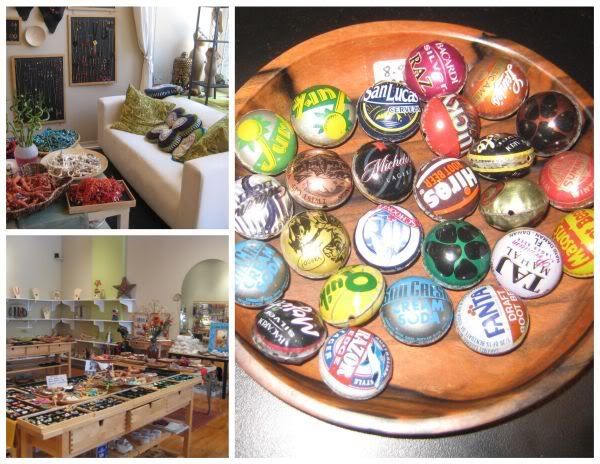 Heddie, the salesperson, informed me that
String A Strand
also offers a basic jewelry-making class. For those that lack the patience to create something on your own, there's also ready-made jewelry in the store that is handcrafted by co-owner,
Dajana
Markota
. And I must say the items are fabulous!
String A Strand
's atmosphere is very welcoming and the store is visual pleasing. Definitely add it to your shopping list!
Jumbalia
1429 N.Wells Street
(312) 335-9082
My final stop was
Jumbalia
. Just as the name suggests (it's pronounced like jambalaya), this store has a little bit of everything! My favorite items were the beaded coin purses, the jewelry, the pillows (with cute sayings printed across the front) and the "
blinged
-out" desk accessories (i.e. calculators, staplers, pens and business card holders).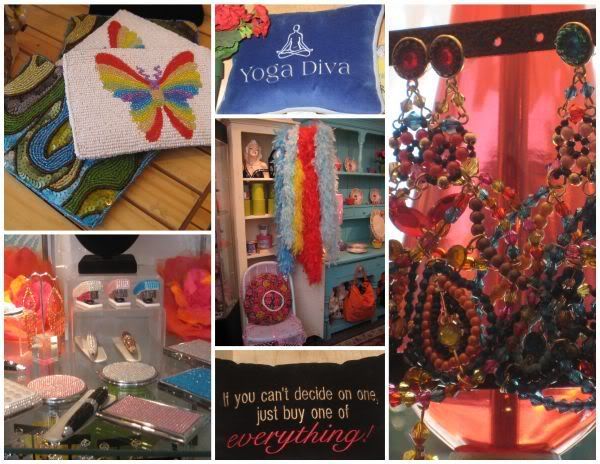 Jumbalia
is the perfect place to find gifts for those that have everything. It's a quirky and colorful shop that will make your eyes dance with excitement.
To check out these shops and more, make a trip down to Old Town for the upcoming
Wells Street Art Festival
or just mosey on down there one day on your own. You'll be SO glad you did!
-Nikia
twitter.com/shoelovadotcom