Troubling in glueless wigs will fall off, and a range of girls have not considered it. This is a misunderstanding of glueless wigs. 
Although glueless wigs wear no need for glue, they can not fall off easily. They can meet your outdoor demands of security on your head. Here are components of glueless wigs, and you can find that they are security if you know them.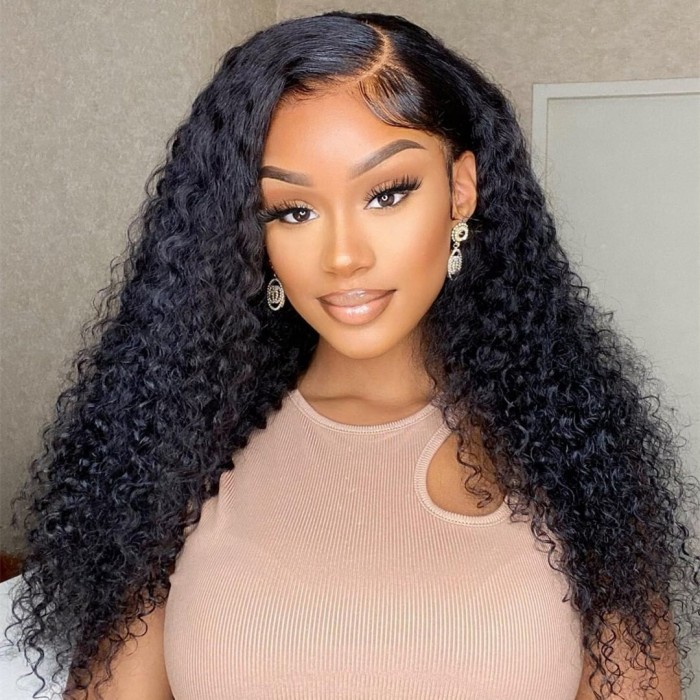 *Cap: 
Glueless lace wigs are made of full lace, which is flexible to fit your head, not only make sure security but also to ensure comfortable wearing. Designed to hold the wig in place, it has adjustable straps and combs to help secure it.
*Hair: 
Glueless wigs are attached to human hair by hand-tie, this will make sure a natural feeling and stay in a fit density. 
*Strap: 
An adjustable strap is located at the nape of the wig, allowing the wearer to adjust the size as they favorite to fit their head. 
*Combs: 
The combs inside the wig are designed to hold the wig in place. Combs can be placed on the sides, parting, and nape of the wig, which ensures security wholly.
*Elastic Band:
 Some glueless wigs may have an elastic band that can be adjusted for a more secure fit. Like a glove to fit your hand, glueless wigs strap fit your head to keep it in place.  
Compare to headband wigs installed by headband, or U-part wigs installed by clips, glueless wigs are more comfortable and more secure than them. What's more, glueless lace wigs enjoy a lace front, which can leave a natural hairline for you.
Overall, to fit your head and secure it perfectly, the adjustable strap and combs are helpful. Although install without glue, glueless wigs can secure safely and wear in comfortably.