Twenty-one years after Nirvana frontman Kurt Cobain took his life in April 1994, the first authorised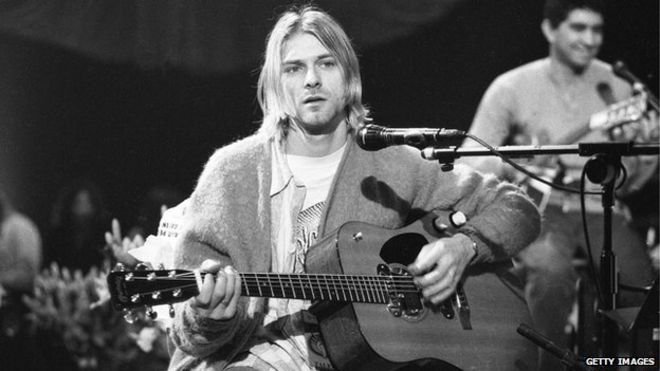 documentary about the rock hero is being released. Kurt Cobain: Montage of Heck, by Oscar-nominated film-maker Brett Morgen, was made with Cobain's daughter, Frances Bean Cobain, acting as executive producer.
According to Morgen, the project started eight years ago in 2007, when the singer's widow, Courtney Love, approached him about making a film.
"She liked what I'd done with a documentary I'd made called The Kid Stays in the Picture, about Hollywood producer Robert Evans. She asked if I'd be interested in doing something on Kurt. When I said yes, she brought me crates and boxes containing all of Kurt's stuff and just told me to go ahead, there were no restrictions placed on me whatsoever. She didn't see anything until I showed her my edit."
That archive contained around 4,000 pages of the singer's journals, as well as home videos, audio tracks, and also audio diaries Cobain recorded from a young age.
Morgen says his intention is "to introduce you to Kurt Cobain for the very first time - the man, not the legend."
Cobain's body was found at his Seattle home on April 8, 1994. A post mortem concluded he'd committed suicide three days earlier. He was 27-years old and, as Morgen puts it, "the global icon of the time, Nirvana had produced a Camelot for grunge music, and Kurt was its King."