As a layered hairstyle of straight hair, butterfly cut are showing a layer and pretty looking for girls. Creating two obvious sections to fall above the chin and shoulder, the butterfly cut balances the short hair and long hair, not only modifying your facial shape but also creating a layer to your hair.
How to cut a butterfly cut to your wig?
First, you need to prepare the tools
A long hair wig, straight wig, or body wave wigs are better, the length needs to fall blow the shoulder at least, scissors, combs, wig stand, clips.
Second, section your wig
Place your wig on a wig stand and comb them in smoothly. Section the wig from the top of the wig to create a triangular section, which is at the crown of the wig. Apply the bands tie them up at your forehead, then try to cut.
Third, cut the long layer
Straighten the triangular section and cut them in a straight line. This is the long layer of your wig. Then section the first triangular section into a new triangular section, excess should comb to the back, then tied new section and cut a longer length for a layer. The layer of shortest is best around the eyebrow, you can adjust them to follow your preference.
Fourth, shape
Comb the layer of your wig and then cut the layer through holding the layer out from 45 degrees to create a soft and curved edge. Repeat this process to make each layer curve and soft, this lead to butterfly wings.
Fifth, styling
Comb your wig to blend the layer and remaining hair, you can also use the butterfly clips to style your wigs. The heating tools can be used to add the curls to your wigs, but attention is used in low temperatures to protect your human hair wigs.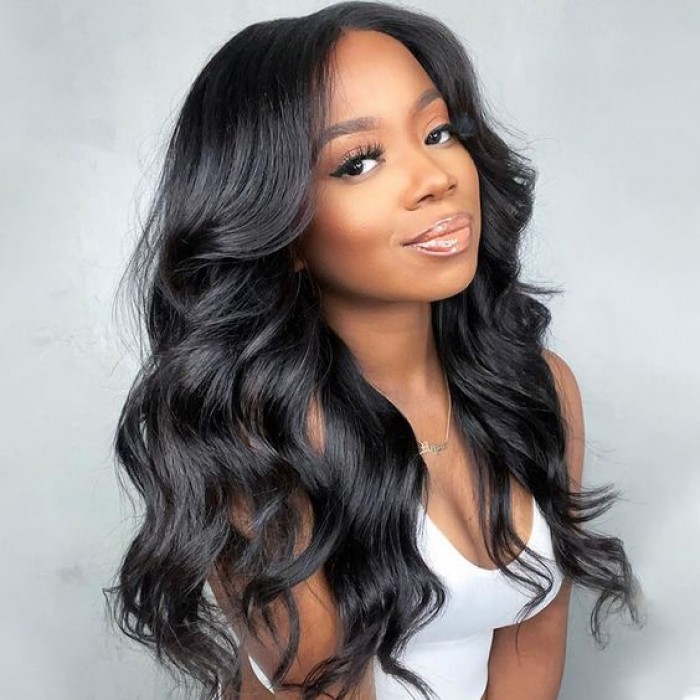 These are the process of butterfly cutting, it is easy to cut if you know how to do it. By creating more layer to add a shadow to your look and modify your facial shape, the butterfly cut is worth trying.