Going to the beach is the most normal thing in the world. Or at least it would be if we would stop obsessing over the way we present ourselves at the beach. But is it all just being vain? Actually – it's not. The things we wear when we hit the waves is not only an aesthetic choice, it is a practical one too. So let's see how you should pick the things you wear to the beach, top to bottom: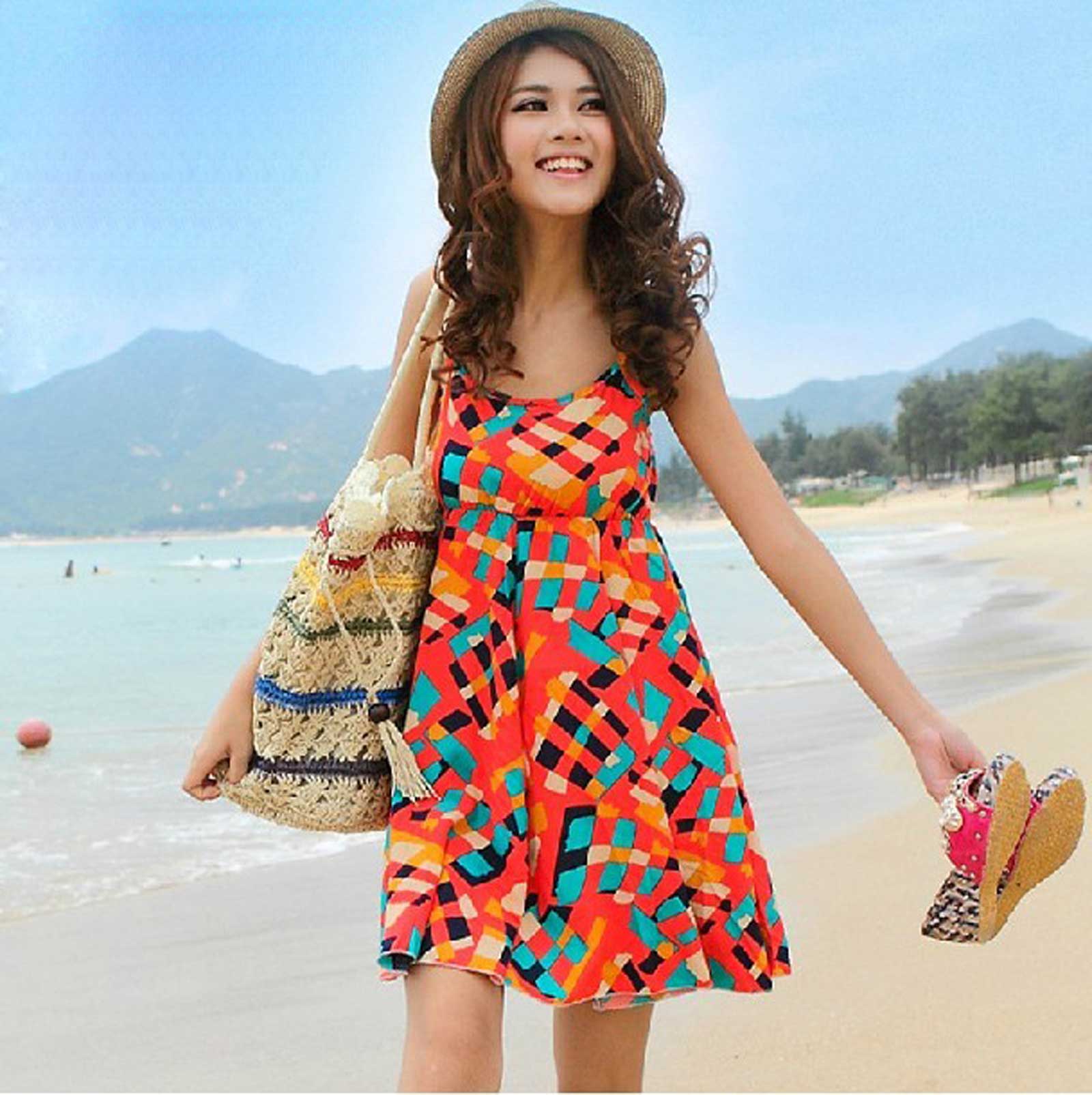 Hat
The sun is high up and it's aiming right at you. We all know that putting on sunscreen is a must-do when we go outside, but you can't exactly apply it to your hair. But if your hair is the only thing standing between the sun and your head, things can heat up really fast and you might even get a heat stroke. This is why hats are crucial for providing shade for your head while you are lying on the sand and enjoying yourself. When you're in the water, wet your hair or go in with the hat – just because you don't feel the heat, it doesn't mean it's not affecting you.
Sunglasses
Our eyes are such delicate things, yet we rarely do the work needed to protect and preserve them. Sunglasses are a crucial part of eye protection, and you should always wear them when you are going out during a sunny day. If you have prescription glasses, get a pair of shades that match, because you shouldn't have to sacrifice your quality of sight to protect your eyes. Sunglasses can also be a bold fashion statement, and you should look at guides to make sure you find a pair that suits your face perfectly.
Bathing suit
There's no going in the water without the proper gear, and a swimsuit should be the first on your list. Whether you opt for a creative one-piece, a stunning bikini or anything in between, you should feel good in the things you are wearing. Choose the right size and fit for your body type and make sure everything is held in place both when you are in the water and when you're out. If you like sports activities on the beach such as volleyball, you should make sure your swimsuit allows you to enjoy those activities. Don't shy away from bold prints and patterns, crazy cut-outs and any embellishment you like.
Cover-up
Contrary to popular belief, a beach cover-up isn't just for people who feel insecure about their bodies in a swimsuit. It is actually a practical piece of clothing that will shield your skin from the sun and give you some warmth when a cool breeze comes on and you still haven't dried off. Go for something loose that you can throw on easily and that will dry fast once you take it off. If you want to transform it into something more, tie a belt around the waist and make it into a top you can wear in the evening with a pair of shorts.
Sandals
A lot of people love going to the beach barefoot, but it's actually not that great for you. The hot sand can sometimes be literally too hot to walk on, and the beach can be littered with both natural and unnatural sharp objects you can easily cut your foot on. So, make sure you have a pair of sandals, preferably ones that you can also wear into the water. And if they are stylish enough, you can easily throw a maxi dress on after swimming and your look is complete.
Now you know your essentials and you are ready to have some fun in the sun!