Fashion trends keep changing. A trend that you are following one year might become obsolete the next season. However, some of the trends do not change for years. The same holds true for the coming year. We will enter 2020 with some old and some new fashion trends.
I recently visited Khaadi Khaas (to satisfy the ethnic side of me) and other brands to update my wardrobe. Here's what I think will be different in the coming year:
Bra Tops
Spring 2020 will be all about bra tops. You might not have seen enough of them this year. But for the coming year, you should invest in various textures, colors, and styles of bra tops. You can pair them up with almost everything. A pair of boot-cut jeans will work just as fine as a mid-length or a full-length skirt.
You can even wear a denim jacket on top of your bra top or just sport the 'only-bra-top' look. So, rush to the stores near you and invest in a couple of them. From parties to casual hangouts, you have events to make a collection for.
Fringy Clothes
Another trend that will be very prominent in the coming year is the fringe. From fringe bags to accessories to dresses, you will have plenty of options to play around with this particular style. However, remember not to go too overboard with the fringe look. That will look nothing but odd. For example, if you have a fringe dress, then avoid pairing it with earrings that are fringy or a jacket that is of the same kind. A little mixing of styles will do the trick.
Similarly, if you have decided to sport basic jeans and a t-shirt look, you can accessorize the outfit with a fringe bag. That will give the whole basic outfit an interesting look. In case, you are planning to wear a fringe dress to a party, remember the longer the better. Fringe is capable of adding drama to your whole look. So why not make the most out of it.
Artful Draping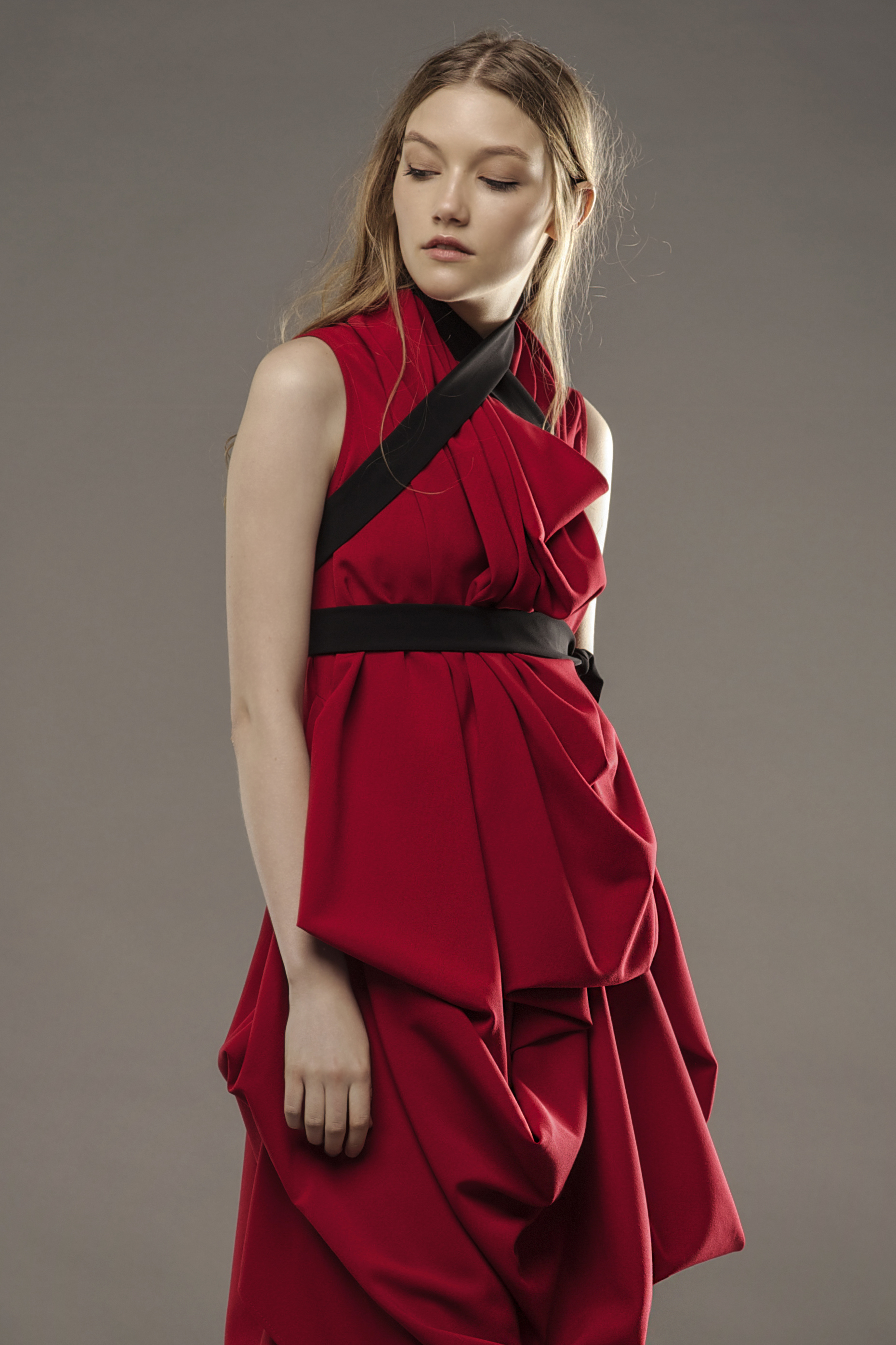 Outfits with drapes will be all the rage. However, you cannot just expect a draping dress to steal the limelight at a party or gathering. Try to opt for dresses that have artful draping. This breezy style will give you a 'marble-statue-coming-to-life' look in an instant. The drapes work best on dresses. Therefore, you won't have many options available for the types of outfits that you can consider wearing when going for a drapey look.
Travel Jackets
Travel jackets will make traveling without luggage easy for you.  These types of jackets will be famous among all the people who do not want to carry bags while going for shopping or to a nearby restaurant to grab a meal. The jacket will allow the buyers to travel without any hassle and with convenience. Some of the features that the amazing jacket offers include:
Earphone holders

Neck pillow

Eye mask

Phone pocket

Charger pocket

Hand warming pockets

Gloves
You name it and this sleek looking jacket will have all the travel essentials. Hence, acting as the perfect backpack.
Green with Envy
When it comes to popular colors and especially for suits, green will be the shade of the coming season. You will have to ditch your blue and black suits for a shade of green suit. Whether you are headed to the office or are going for a hangout, you will have to sport a green suit look.
Statement Bows
You will not only see bows on headbands alone. Many dresses and shirts will feature a bow look as well. Get ready to wrap yourself up like a gift with a huge bow. But decently. These bows do not have to be a solid color. You will have the liberty to play around with the textures and prints. Thus making for interesting combinations. However, the key would be to blend the bows in subtly with the dress to sport a chic look.
These are a couple of fashion trends I found in ladies clothing stores near me. In case you are curious about the trends too, head to a mall near you and have a look at the clothes displayed by various brands. You will get an idea of what to shop for the upcoming year.
Happy Shopping!