Summer is just a month or two away and we are more than ready to welcome the sunshine. This means that it's prime time to start thinking about your summer wardrobe, and all the things you want to get, make and style. Being ready when the heat hits means that you won't have to spend the first few days of summer in jeans and shirts that make you want to boil in your own skin. But what are the trends for this year? Let's take a look together because there are some amazing things in store(s) for us!
Every body bikinis
There's a popular infographic that says: "How to have a bikini body in two steps? Number one: have a body. Number two: go to the beach." And this couldn't be more true. For too long we've been told that we need to go on ridiculous diets and uncomfortable exercise regimens to achieve a body shape that is worthy of being seen in a bikini on the beach. Well, no more. Thank to designers like Ashley Graham and Gabi Fresh, we have swimsuits that celebrate bodies that have for too long been deemed unfit for the beach. And you won't see just an array of black cover-all one-pieces. These are bright colored bikinis, current, stylish designs with all the support you might need for a larger bust. There are no "unflattering" parts that need to be hidden: it's time to let it all out and have fun in the sun!
Shorts
We've neglected shorts in the past few summers and that was definitely a mistake. Shorts bring so much to the table, because they allow us to have a clean, professional look like pants, without the long legs. More than that, wearing something like light silk shorts will allow you to move more freely than if you were wearing a skirt. They come in so many prints and styles, and they are easy to style in different ways. If you wear them with a button down shirt (even one without sleeves), it will look smart-casual and be perfect for date night or a daytime business meeting. But if you throw on a T-shirt and some sneakers, you are ready to run around all day to finish up errands and stay active no matter what.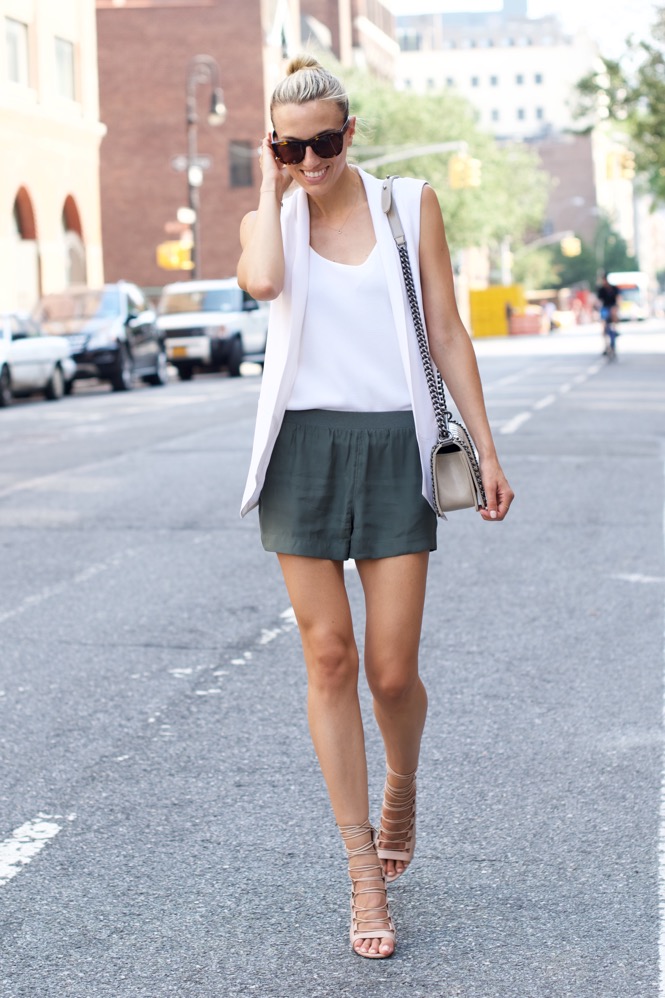 Longer-than-before dresses
There is a wonderful retro trend coming back this summer: midi length dresses of all shapes and prints are back with a vengeance. They were never completely gone, but it seems like even people who'd normally opt for something mini are now going for something a bit longer. It is the perfect length to keep you cool and let your legs feel the breeze while eliminating any chance that a gush of stronger wind will make it fly up. If you don't like where the length hits your legs, you can always search for something with a slit on the side, so that you can show off more of your shapely legs, while keeping the midi length.
And if you love bright colors, then you'll love what this summer has in store. After the pastel spring we've had, the prints coming our way are cherry, rainbow and lemon yellow, so look forward to some fruity summer outfits. Matching sets are staying and they are more stylish than ever, with plenty of stores letting you mix and match your perfect outfit with a large selection of items in the same print and style. So while you shouldn't throw your cardigans in the attic just yet, you'll want to make some space in your closet for the newcomers – there's going to be quite a few!