Being curvy doesn't mean you have to wear ugly, shapeless clothes like people used to back in the day. Thanks to social media and some positive campaigns, having a curvy body is starting to be seen as normal and sexy. Therefore, if you've been feeling stressed thinking that you need to start a strict diet, maybe take a second to look in the mirror and appreciate what you already have, because many would kill to have a gorgeous hourglass shape. So, here are some style tips for the curvy body type:
Wear fitted clothes
Even though oversized clothes are in trend now, you should stay clear of unstructured dresses and big hoodies. Instead, wear clothes that accentuate your waist and highlight your neckline. If you're trying to make your bust appear smaller, then start looking for bras that give you good support without creating additional volume (like push-up bras). Fitted clothes can help you show off your biggest attributes and with some practice, you can also learn to hide everything that doesn't feel right. Moreover, learn to tuck T-shirts into jeans because that way you'll highlight your waist even more. When it comes to jeans, wear tight and deep-waist cuts that can cover the tummy and again, show your waist in the best possible way.
Get the right dresses
Trapeze dresses are all the rage right now, but if you have an hourglass figure, they'll only make you appear bigger. If you can't stay away from them, then simply add a belt and your natural body shape will stand out!  In general, this can be applied to anything you're unsure of — if unsure whether it works, just add a belt and watch what happens! The great news is that the hourglass shape is practically made for dresses since it's the epitome of everything feminine. Fit&flare and wrap dresses are all made for you, so even if you're not a fan of wearing dresses, make an exception once in a while and watch your body transform!
Find the right swimwear
With recent trends, you don't need to dread going to the beach anymore. Instead, feel free to embrace your natural shape and learn to rock it wherever you are. Beach is the perfect place to show off your gorgeous curves, especially if you're wearing a pretty plus size bikini, as this type of swimwear can hide your imperfections and show everything that's great about your body. There are so many models with lovely prints; therefore, you don't need to wear ugly bras and bathing suits anymore. The key is to maintain the proportions and avoid unnecessary volume as they can make you look bigger than you actually are. This is especially important if you're petite and curvy at the same time.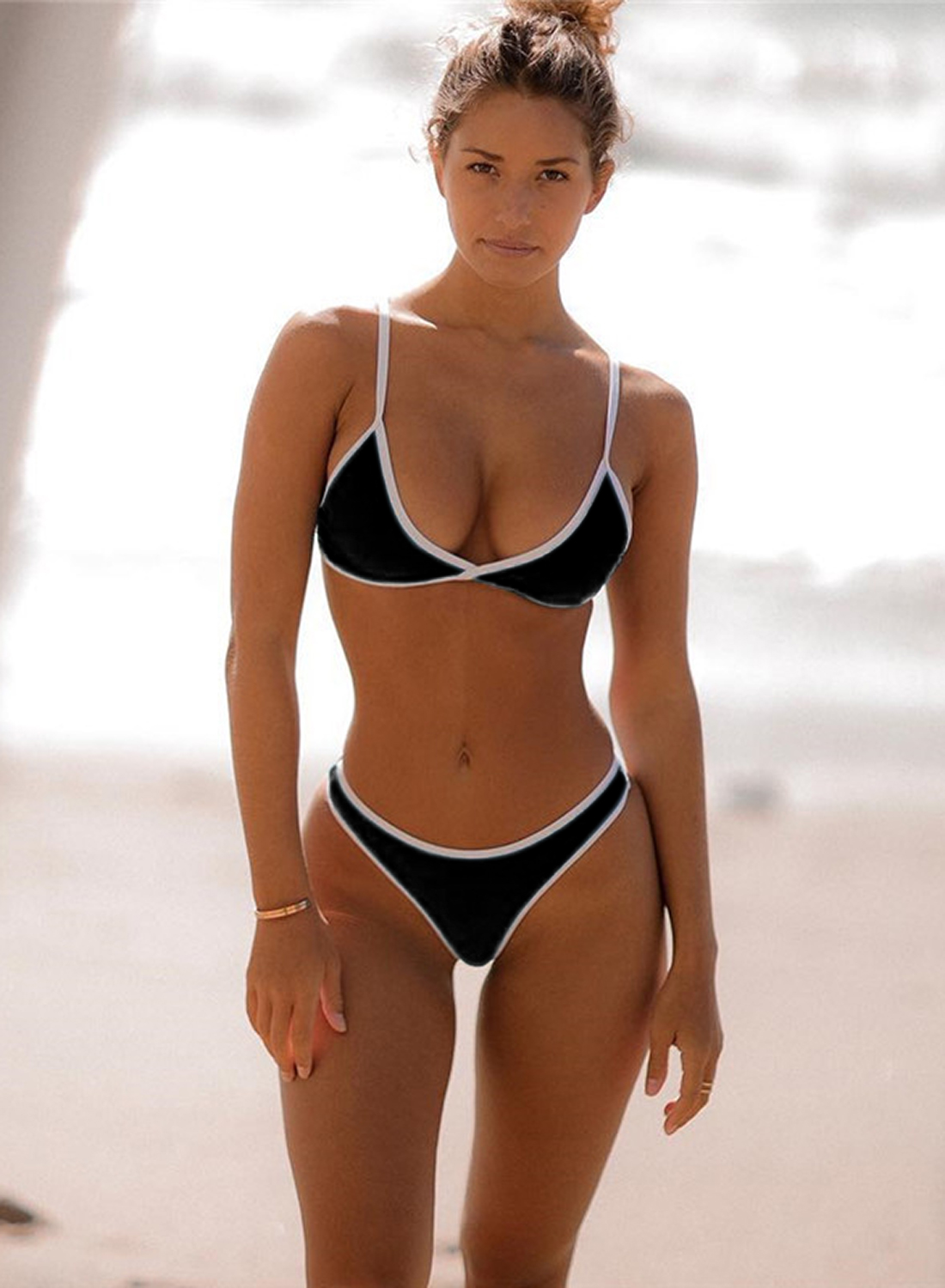 Avoid big jackets
Long, oversized jackets are everywhere, and even though you might be tempted to get one for yourself, you should actually stick to short jackets, preferably those with a belt. As mentioned previously, anything that can help you show off your naturally slim waist is the right choice for you.
Additionally, you can wear trench coats in different colours; just make sure to tighten the belt and if you want to feel sexy, leave some buttons open in order to show off your bust. And if you don't feel like wearing coats, then choose shorter denim or leather jackets since they're perfect when it comes to highlighting your hips and butt. Jackets and coats can be worn with dresses and jeans, so find the style that makes you feel comfortable.
To sum up, these are some style tips that will make you look and feel good in your own skin. Remember that you should always be focused on loving yourself because if there's self-love, fashion and style will follow. You can't make others accept you if you don't accept yourself first.