's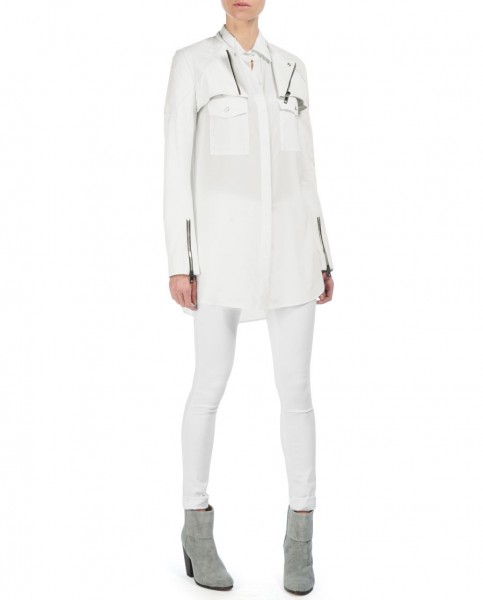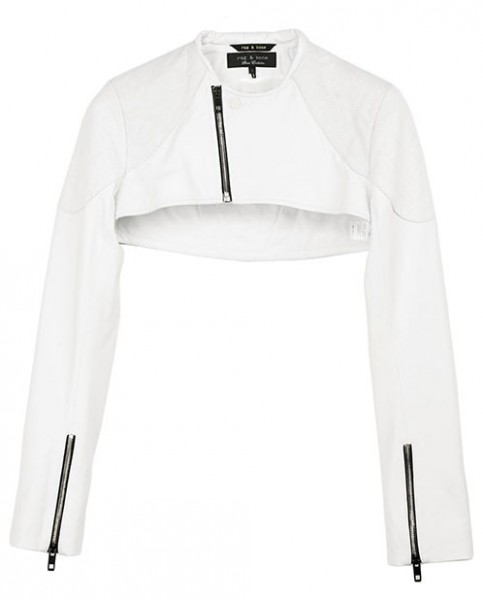 Rag+Bone's Cropped Moto Jacket is the perfect piece for Spring and Summer especially on those chilly nights. So many times we grab a wrap, scarf or sweater before we leave the house.The Cropped Moto Jacket is a fresh modern twist on the boring sweater and the over-done scarf. (unless it's one from the LV collection) The white cropped jacket will become your wardrobe staple. It's a basic funky piece that can be worn with so much even with our LBD Giveaway.
It's a simple jacket yet makes a major fashion statement. We're loving the whole look...the perforated detail on the shoulders, the asymmetric zipper and the zippered sleeves. Of course, it's 100% calfskin. The moto-inpsired of-the-moment jacket will take you anywhere. It's totally hip and if you can pull off this look...you should have it! We'd pair with a long Junya Wantanbe shirt, leather leggings or Balmain's black and white stripped jeans.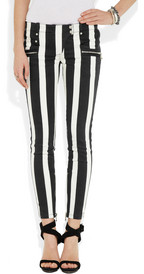 For a colorful look...we'd pair with Rag+Bone's coral leggings and a white shirt or tee. Either way you're now ready to strut one of the coolest looks for this season. Click the link to indulge Rag+Bone!