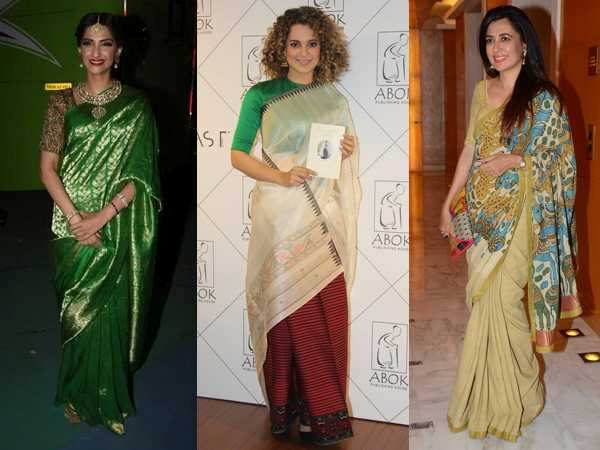 The traditional Indian wear has now become a fashion statement for every event/ function. Silk is one of the finest fabric with lot of variety comes in various fabric forms- Mulberry, Muga, Tussar, Eri etc. A pure silk designer saree is becoming popular amongst women and can be seen on red carpets flaunted by many Bollywood actresses. No doubt, pure silk saree prices will be high but, it is worth the texture, sheen and design. This is the reason why a pure silk designer saree is in the category of rich couture.
Let's check out some trendy latest pure silk sarees which are must buys for your special appearances in public.
It is always better to get the knowledge on latest collections and designs before purchasing one. All you have to do is sit with a cup of coffee and browse the trendy silk sarees. Choose the designer saree with colour which suits your skin tone and enhances the look when draped. Team your silk saree with perfect jewellery and clutch to make your fashion statement in any event/ function.