The time for refreshing cocktails, summer dresses and a lot of fun is almost here, which means you need to change your warm clothes for something lightweight and breezy and start enjoying the summer weather. From cute tops, through stylish swimwear and comfortable footwear, you'll need a few essentials to help you look trendy and comfy during the warm summer months. If you still haven't figured out what those must-have items are, check out the list we've made for you.
Various types of dresses
Short, midi or long, a cute summer dress is absolutely an essential piece of clothing you need in your wardrobe. Floral patterns and bright colours are a big fashion hit, so feel free to look for the cut that best fits you and flaunt that dress at any time of the day. A maxi dress is a perfect piece for a house party, a bridal shower or a casual weekend outing, so don't hesitate to invest in one or two and you'll be ready for the summer in no time.
Comfortable and stylish tops
Tank tops are great for casual occasions and for you to wear them at home. They're comfy, basic and can be worn even at night if you accessorize nicely. Crop tops go with basically everything, and if you match them with a pair of ripped jeans and some wedges, add a stylish bracelet and massive earrings, you've got a cute outfit ready for night time. If you're not a fan of cropped tops, you'll find cold-shoulder tops a perfect alternative. Whether you decide to wear them with skirts, shorts or pants, you'll hardly need any jewelry because they make a great outfit on their own.
Swimwear
A stylish swimsuit is always a must-have for the summer season, so if you still haven't found your perfect piece, it's time you go shopping. Whether you choose a one-piece or opt for fashionable designer bikinis, just make sure they fit you perfectly. Not every figure will look good in every swimsuit, so make sure you know what fits you best. Also, it's good to pay attention to your skin tone when you pick the colour of the swimwear, because orange, for example, will look unflattering on fair skin, while it'll bring out the best in caramel skin tone.
Trendy sandals
From flats through wedges and all the way to block heel and sky-high heel sandals, the choice of footwear is quite diverse this year. All you need to think about is what catches your eye the most and make your final choice. Wedges will go great with any dress, and if you are short but you don't want to feel uncomfortable after making two steps, wedges are the perfect choice. Flat sandals, on the other hand, are a great match for walking to the beach and if you wear a cute pair of shorts and a crochet top over your bikini, you'll have a perfect little beach-ready outfit.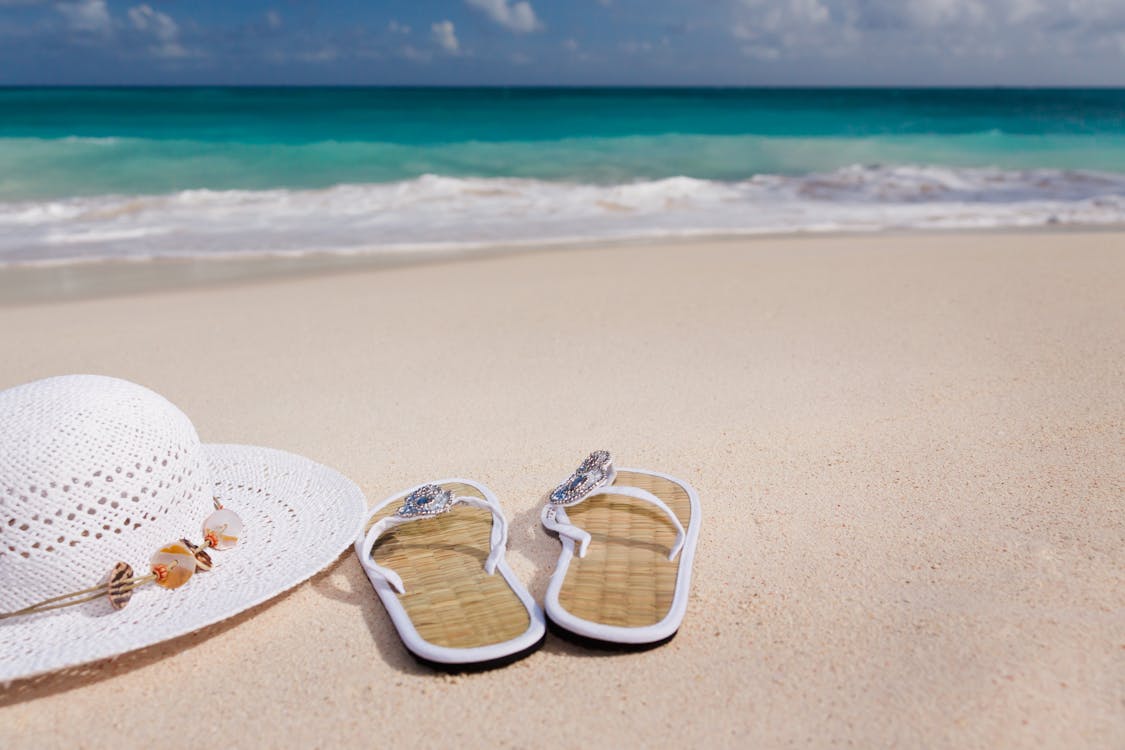 Chic accessories
You can't be stylish enough without a few chic accessories, so look for a wide brim hat immediately. It's perfect for the beach or a casual walk. Not only is it a stylish accessory but it'll protect your face and shoulders from the damaging UV rays as well. A trendy kaftan and a pair of shades are always must-have summer pieces, so don't forget about those either. A cross body bag is all you need during the hot summer months, and you can wear it with skirts, dresses, and shorts, regardless of the footwear you choose.
Final thoughts
Summer is almost here and if you still haven't prepared all the essential wardrobe pieces, make sure you do it as soon as possible. Invest in a few cute dresses, stylish tops and some comfy footwear, and don't forget to look for a new trendy bikini and add a few accessories to the mix, to create fashionable summer outfits.