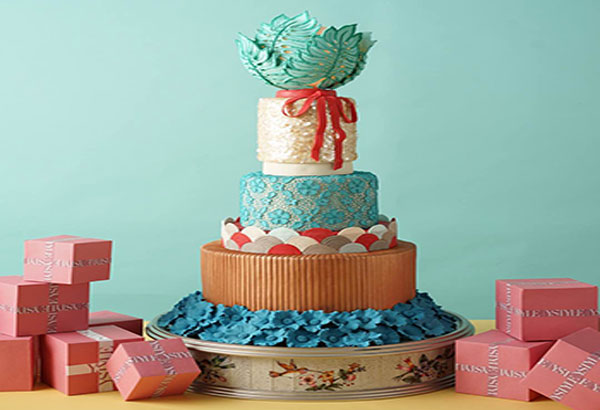 (Photo:prom dresses)
We at YStyle wish you a Merry Christmas and a year of impeccable style ahead — our woman should have her cake, and eat it, too.
We look back at the year that was by asking one simple question: What was your favorite fashion moment from 2015? We had the beautiful retelling of Raf Simons' Dior, cut abruptly with the exit of its Belgian creative director; the 10-year anniversary of Alexander Wang at his eponymous label and his subsequent exit from Balenciaga; 2015 also saw the year of the "Destination Show" — Palm Springs with Louis Vuitton, Seoul with Chanel, Rome with Valentino; and an unceremonious exit for Alber Elbaz at Lanvin followed by a messy post-divorce aftermath.
This year saw a massive shakeup in fashion, filled with meteoric highs and disconsolate lows, but the most agenda-setting moment belongs to the reinvention of Gucci. Maximalist is in, minimalism is out — call it the Alessandro Michele effect; whimsy and eclecticism return to the runway with his embrace of youthful naiveté.
Here at YStyle we believe the best kind of celebration is the kind you can eat. We commissioned pastry chef Peachy Juban of Shortcrust Pastry Shop to design her signature cake with a magpie aesthetic in mind. Juban is renowned for having successfully represented the country in international competition and having helped hone our local young talent — but most notably, for her Lantern Cake; her signature bridal confection that has its roots, not altogether unsurprising, in fashion.
"Exchanges with clients have taught me many valuable lessons," shares Juban, "It was designer Rajo Laurel's challenge to come up with a cake inspired by an alabaster table lit from the inside. That led me to design my very first Lantern Cake for his sister's wedding. It gives me the greatest fulfillment when I am able to contribute a cake that has personality that complements, rather than extrudes."
In this YStyle exclusive, Peachy Juban sugarcoats Gucci's most iconic motifs into a lit-up frosted fantasy. Consider this our gift to you. Happy holidays!
YSTYLE: Can you tell us about your process in designing this cake?
PEACHY JUBAN: As much as I am able — and my material is able — I try to reflect something of the clients in my designs. Bridal fashion has been a favorite source of inspiration. Ruffles, ribbons, ruching, embroidery and lace would be the top techniques that I have executed in sugar.
I approached this project for YStyle in the same manner. For days I pored over Gucci's latest collections in search of designs. The biggest challenge was color; Alessandro Michele's bright hues and combinations had much more vitality than my usual brides (laughs); I struggled with the pops of bright color that dragged me from my comfortable ivory and white boxes.
After 22 years, I still get nervous, ache and lose sleep over my cakes. I consider it a blessing.
Can you walk us through your process? How did the layers come about?
Building from the ground up, sugarpaste was pulled and curled into faux fabric flowers. This was followed by narrow electric pleats fashioned from strips of fondant later on airbrushed with bronze luster powder. Multi-toned scallops were marked simply by use of a nested set of round cookie cutters. Royal icing was piped to resemble fine net lace. I am most tickled by a newfound use for gelatin that I have been teaching in my decorating classes. It was reworked and pearled into gorgeous edible sequins. Topping this piece is our signature Lantern and the core of my inspiration: pastillage peek-a-boo panels hand-cut and brush-embroidered, mimicking a striking fern-patterned blouse from the 2016 spring/summer collection.
What's next for you and Shortcrust?
There will be more teaching for me in 2016 through Discover Shortcrust's intimate baking and decorating courses.
As part of Cr8tv3 Pastry, Baking and Deco Solutions, I will be also be coordinating workshops by foreign chefs from different fields of pastry hosted at the College of St. Benilde for whom I serve as senior industry fellow and chef-instructor of Baking & Pastry Arts.
It will be a year of creative collaborations, innovative projects and the launch of a new interactive blogsite.Read more at:evening dresses