'Face Off' Preview: 'Twilight' Makeup Artist Surprises Everyone
It's time to take on the Freak Show on this week's 'Face Off,' and it's about to get even more intense than the contestants know. Watch the exclusive sneak peek here.
From the preview, we know that this week's Face Off is going to be a fun one — but we have a feeling it's about to get very difficult for the final seven contestants! In this exclusive sneak peek, host McKenzie Westmore, introduces Robin Mathews as the guest judge — the Academy Award winning makeup artist who did the immaculate transformation of Jared Leto in Dallas Buyer's Club. Watch here!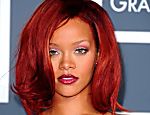 Robin didn't just take on the role of department head makeup artist on Dallas Buyer's Club, she's been working on movies an television makeup for years! She worked on Oz the Great and Powerful, Django Unchained, and was Kristen Stewart's personal makeup artist for New Moonand Eclipse, as well as Reese Witherspoon's for Wild. As for TV, she was a makeup artist on The Voice, About A Boy, Rizzoli & Isles, and Sons of Anarchy.
She had great tips for the team to be so "creative and resourceful" — something they really have to do this week, since they're doing makeup onto Freak Show characters. And Robin's not the only surprise of the night. McKenzie also told the team they have to not only do the face but also do makeup on the upper torso of the bodies. And we know that the judges are going to stick to that!
Shop 'Face Off' On Amazon
Let's just say. it's about to get intense this week (as always!) Watch our sneak peek above and let us know who you think will take the lead this week. Here's the trailer for the episode. Make sure to tune in to Face Off on SyFy every Tuesday at 9pm!