DAHLINGS -
I am back at the fabulous
Willard Hotel
on Pennsylvania Avenue, a mere block or two away from the
White House
, along with an entourage of assistants, makeup artists and hair stylists, helping the women on Washington get ready for both the Inauguration and the Inaugural balls on Tuesday. I am absolutely
EXHAUSTED
, but when money talks, fatigue takes a holiday. My apologies if that metaphor made no sense, but I had only a second to snatch to dictate this blog-thing.
Bucky
had to be put in his special extra-large dog carrier (made by
Louis Vuitton
to my specifications). One cannot take the risk of my little beloved sinking his fangs into someone with legislative power. Or even a lobbyist.
WHAT? WHY ARE YOU INTERRUPTING ME? DON'T YOU REALIZE I'M DICTATING? AND DON'T YOU GIVE ME THAT LOOK!
Oh,
damn
, a conservative politico is having a meltdown over the idea of showing cleavage at an Inaugural Ball. It's
Alexander McQueen
, for goodness sake, what does she EXPECT????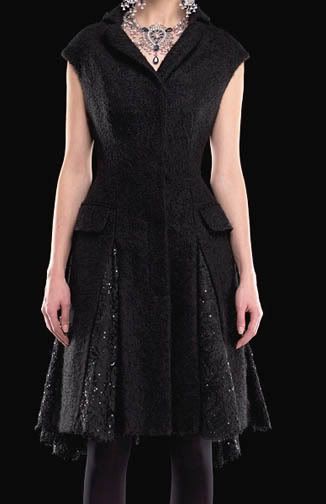 Oh, all right...tell her we'll put the top fastening back on.
A Fashionista's work is never done. It was hard enough to convince her not to wear
St. John.
I am sorry that the confidentiality agreement I signed does not allow me to tell you who the frump is.
The ladies of the Secret Service on this floor are very happy with their shapely uniforms, as redesigned by
moi.
They can only wear them on special occasions, but a woman likes to feel like a woman, if you know what I mean.
Passez un bon temps ce soir, mes chers lecteurs
, wherever you are. I will do my best to check in before Tuesday.
Ciao,
Elisa & Bucky the Wonderdog