The revisited classic tweed suit coat and dress etiquette are staged alongside shimmering dresses with puffed sleeves, plunging necklines and glittery hoods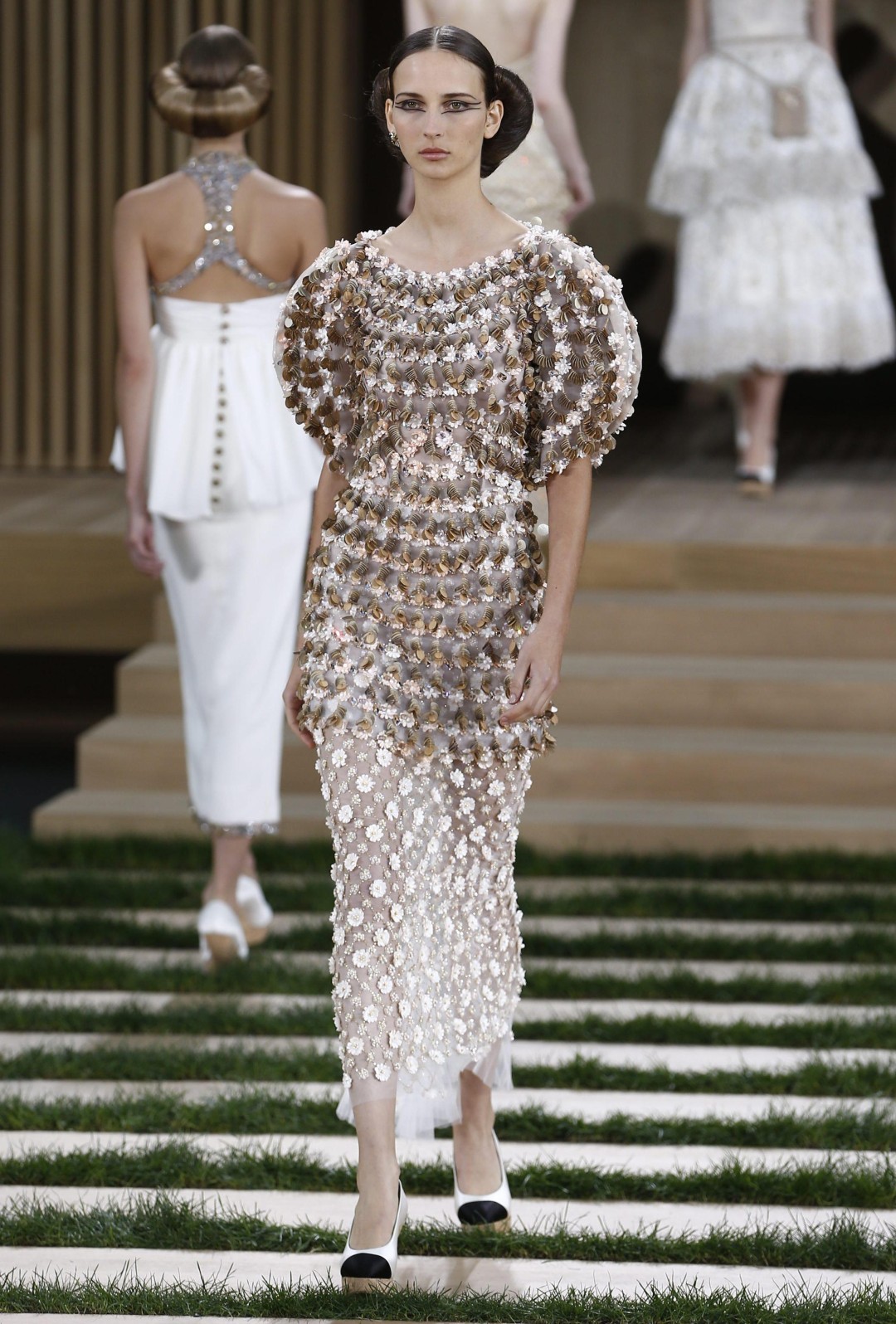 Chanel curtain rises on the third day of the Haute Couture week in Paris that, until 28 January, will stage the collections for next Spring / Summer. On catwalk fashion house of Madame Coco, many faces exceptional, from Mica Arganaraz, the latest muse of Karl Lagerfeld who opened the show followed by Kendall Jenner, from Mariacarla Boscono and sisters tres chic Gigi Hadid and Beautiful .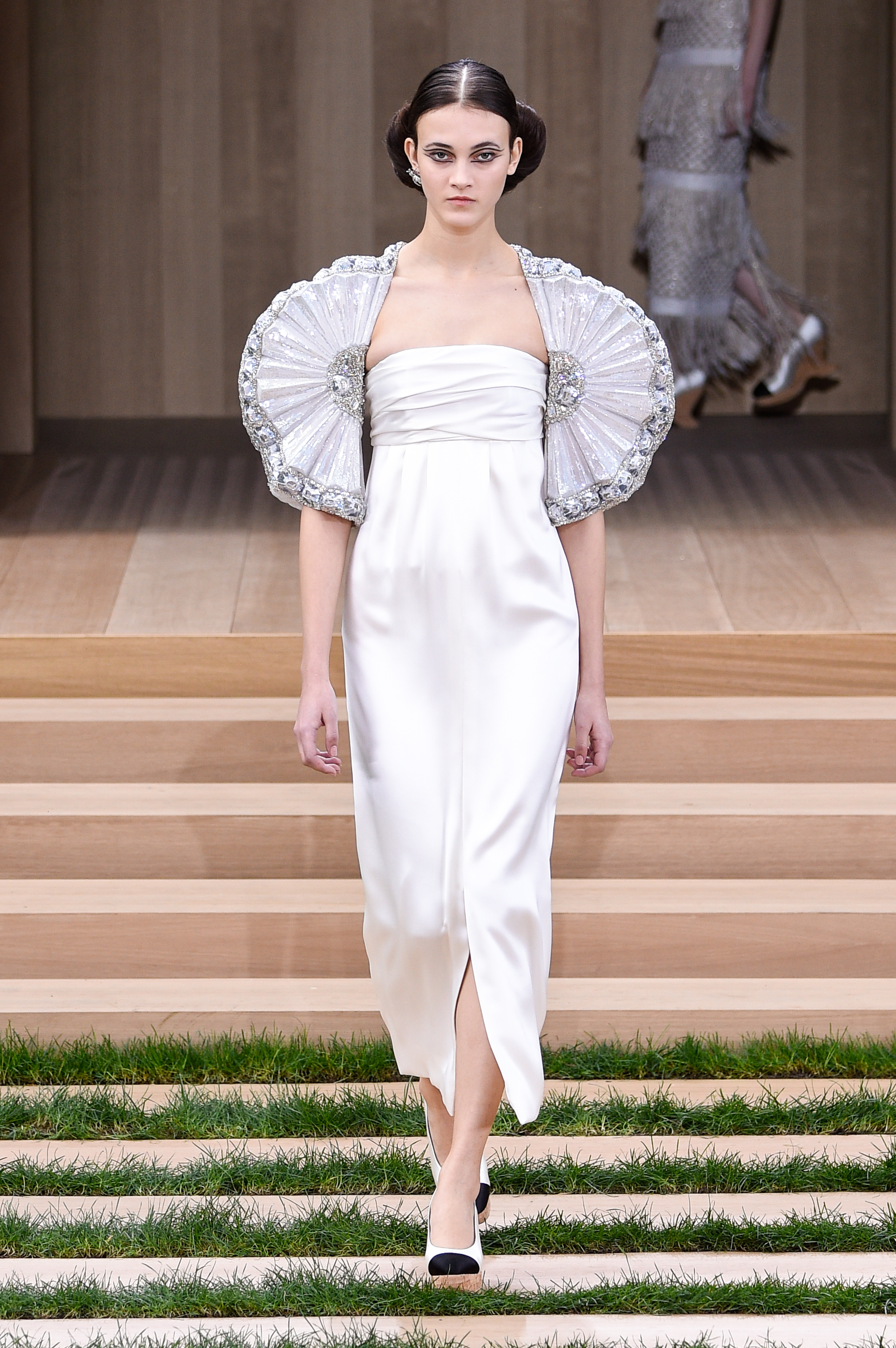 Chanel this morning takes us into a realm of quiet, eco-frindly a garden pure and ecological link between rustic and modern. Thus, the doors of the Grand Palais in Paris are wide open on a green meadow in which reigns an immense abstract construction of multi-level, wood and minimal flavor. Framed by a clear blue sky that knows infinite.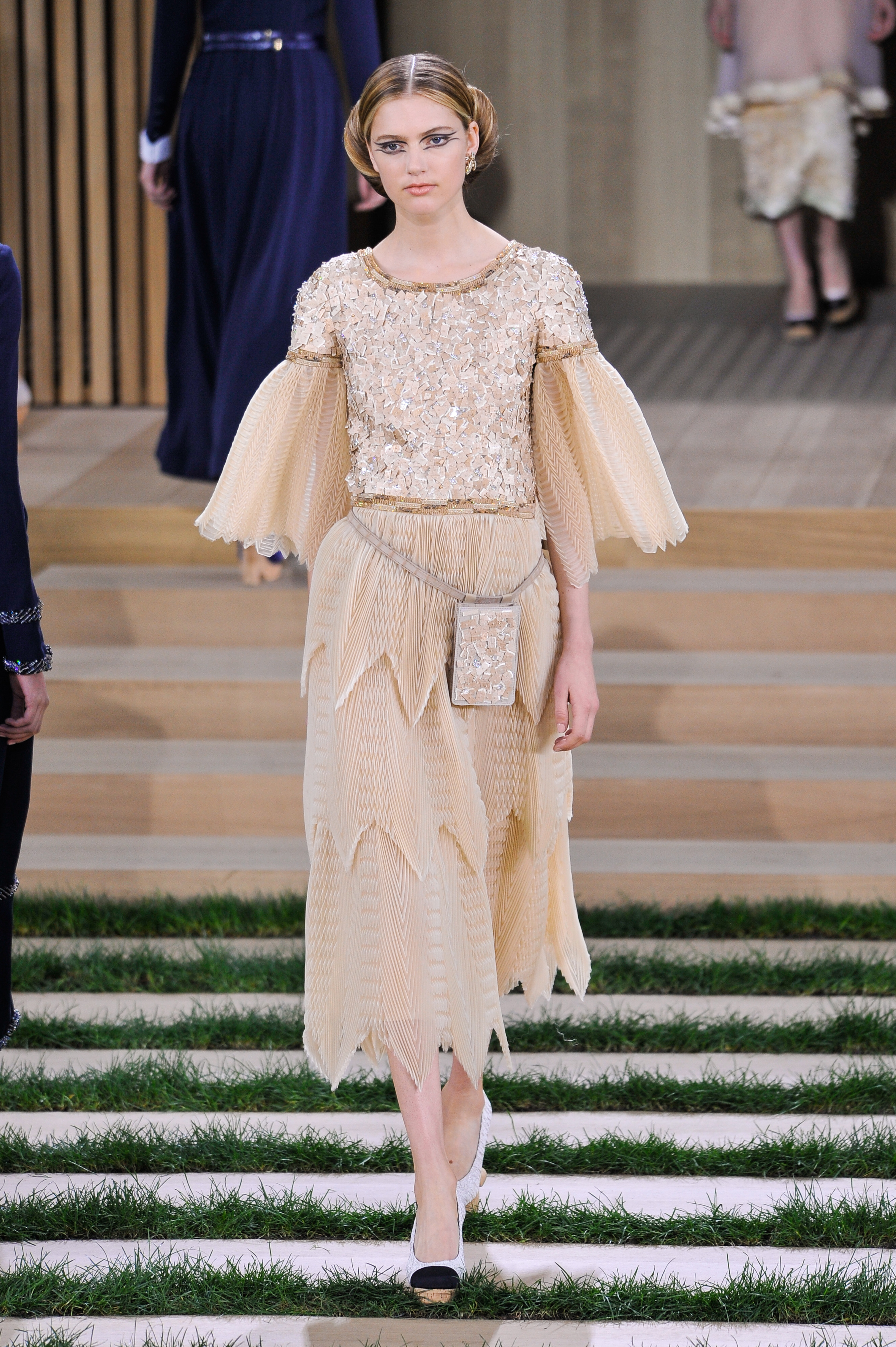 A limestone walkway, which crowns the luxury and magnificence, there are women bon ton with an eye to the past and projected bohemian allure young girls who look to the future with insouciance.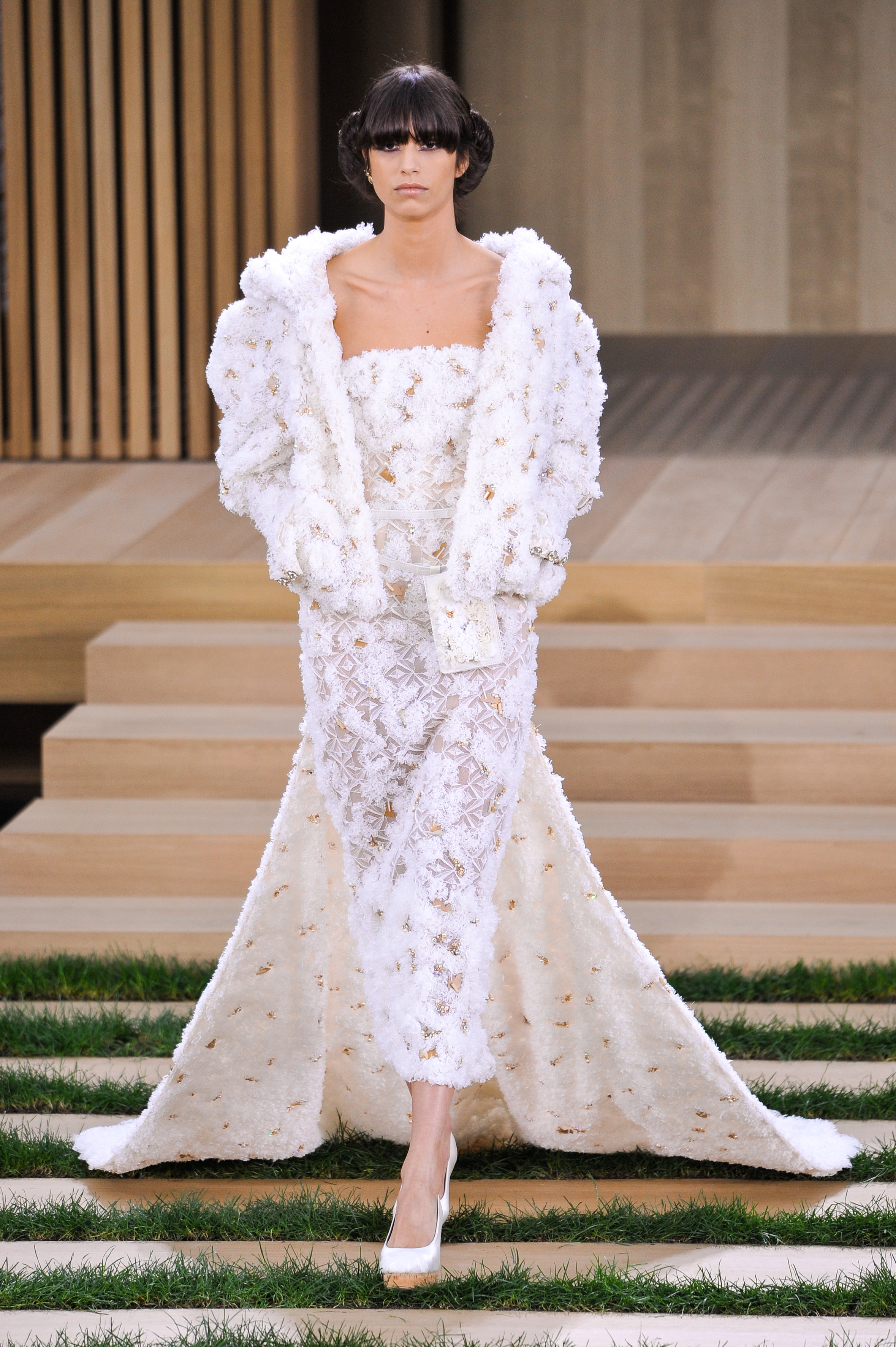 Queens of the parade are clouds of origami chiffon, ruffles, fringes, and the fibers in wood. Are very distinctive puffed sleeves that swell and are structured on dresses and jackets with collars important.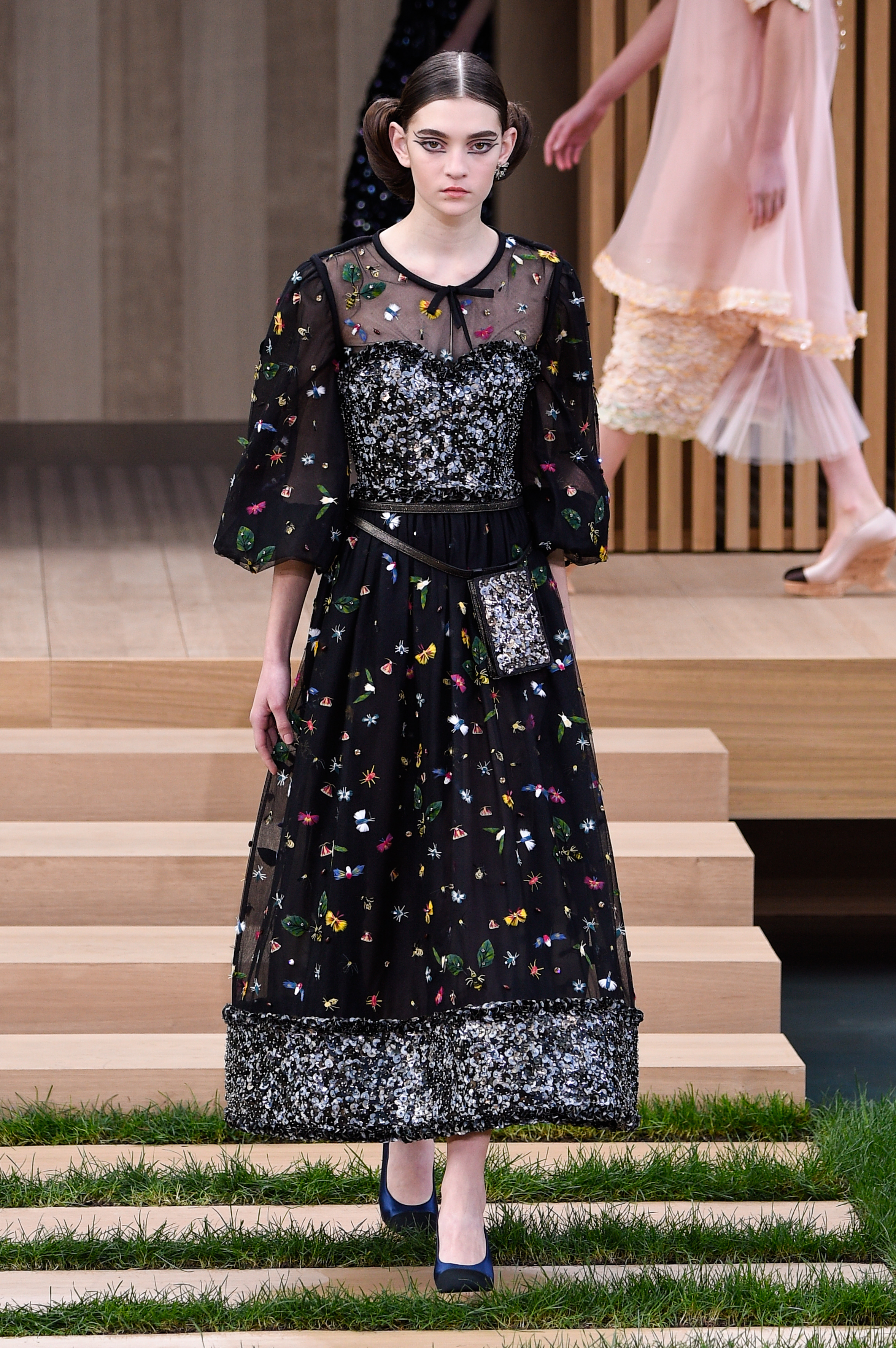 Many trousers, very broad and long to the ankle. Same length for skirts that sometimes sculpt the silhouette sometimes extend to wheel with ruffles or lace veil. There is the classic tweed jacket, and revisited in volumes combined with skirts in silk finish. Shoes retain the traditional Chanel color contrast between the blue and the white, but towering wedges on irregularly shaped.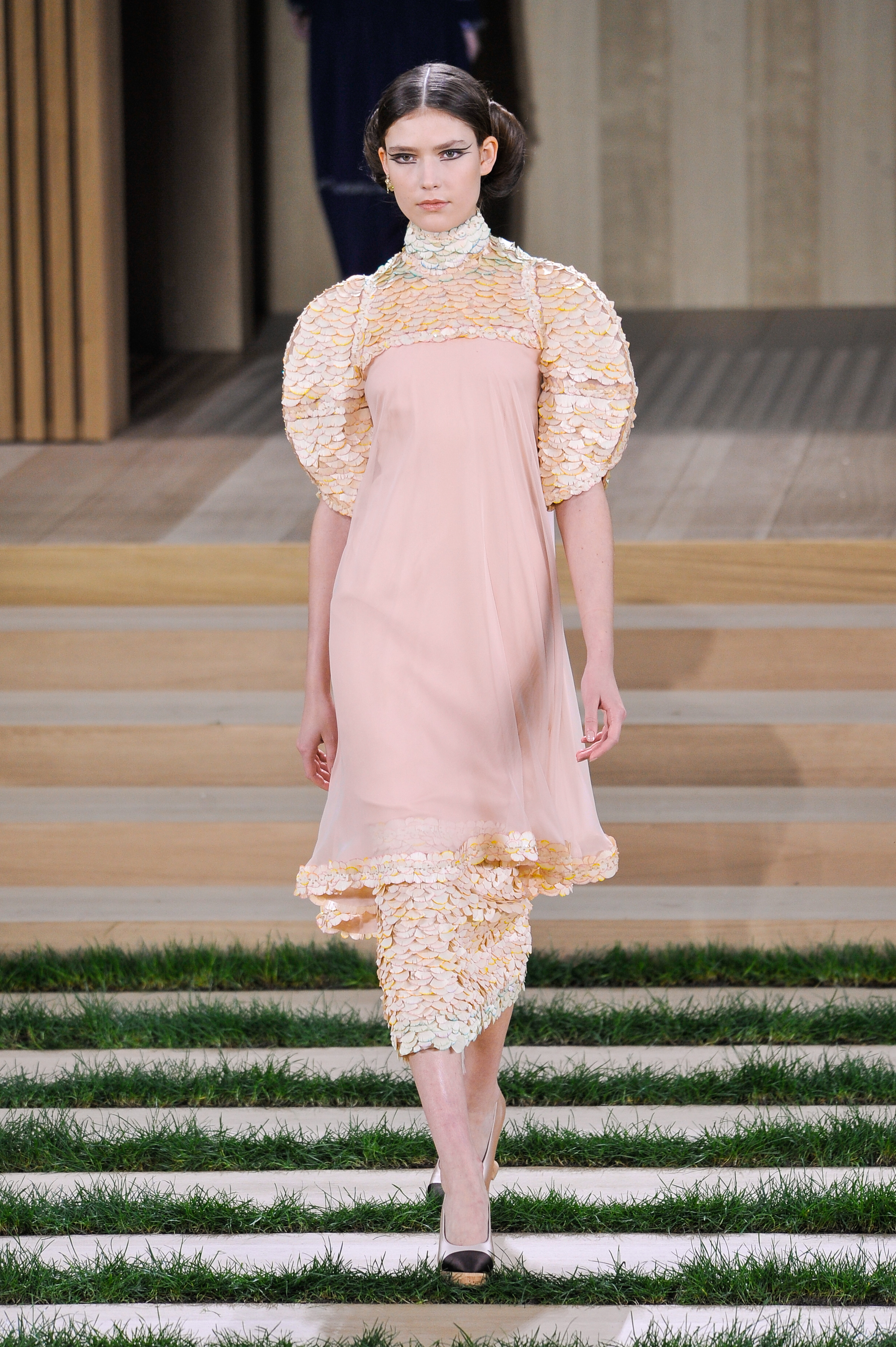 The color palette is basically neutral - between colors excel white, nude, the intense blue and black - and conveys a kind of serenity that is nipped by the presence of amazing floral prints. Turn on the platform luxury pave jewelry and glittering crystals that deluge hoods, skirts and evening dresses rich lace and embroidery meticulous. Confirming a mastery and superiority that Karl Lagerfeld, this time, emphasizes more than ever.