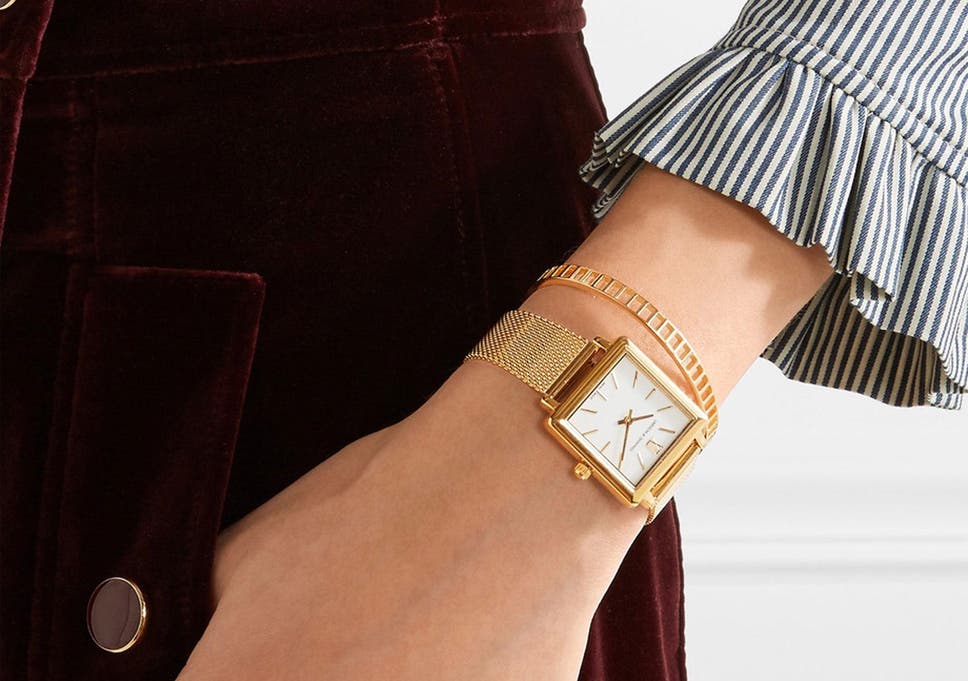 If you put on a watch every day then it's worth investing in a timepiece that you really love, given the cost per wear. That doesn't mean you need to splurge a four-figure sum though. More than half on this list come in at less than £150.
Styles range from pared back and understated – you'll notice minimal-looking wristwear is big in Watchland – to something slightly more blingy or bold. These are majority specialist watch brands that put an emphasis on design and function. Some, like Rotary, have a long history, while others (Cluse, Olivia Burton and Larsson & Jennings, we're looking at you) are brands that have made a big impact since launching in the last five years.   
As well as the look of the watches, we've mentioned the movement (the set up that powers the hands around the face) where relevant. All here are battery powered and use quartz movement, known for being super-accurate and low maintenance (compared with more fiddly mechanical movements). Swiss and Japanese quartz mechanisms are widely considered the superior systems, but all these on the list will keep you punctual. 
1. Cluse La Roche: £140, Harvey Nichols
Amsterdam-based Cluse may have only been running since 2014 but the watchmaker has become a firm favourite with bloggers and Instagram influencers. We can see why: the pieces are minimalist-looking – its mantra is "simple is not about being plain" – yet have out-of-the-ordinary touches and interchangeable straps in Insta-worthy hues. Plus, most models are under £80. If you have slightly more to spend, the La Roche caught our eye, with a large 38mm marble dial. Each one is different thanks to the qualities of the natural stone. The rose gold finish glams it up but the grey leather strap keeps things sufficiently muted and cool.   
2. Olivia Burton Women's Enchanted Garden: £82, John Lewis
Olivia Burton's pretty floral watches are eye-catching amid the sea of more minimalist dial designs (indeed, there are plenty of those in its collection, too). The nature-inspired patterns are part of the British brand's Enchanted Garden collection. Here, soft purple hues are off-set by the dark 38mm face and slim navy strap. It has gold-plated casing and there are versions in lighter colours if that works better for you. 
3. Fossil Jacqueline Three-Hand Date Leather Watch: £105, Fossil 
The reliable US maker has a huge range of women's watches but our favourites are those with the quality leather straps. The Jacqueline comes in 14 different colours and styles, ranging from a pearly dial with a pretty, pale pink strap to this more unusual green. You can also interchange it with any of Fossil's 14mm straps. The rose gold tone and numerals keeps things simple, but we like the little interesting touches, such as the distinctive red second hand. The Jacqueline can take a very brief dunk but don't wear it in the bath or swimming.  
For more watches visit this link .