This is what I loved
This Veneta dress is amazing! I love the color it is amazing!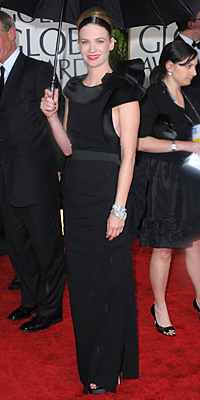 January Jones was on a lot of worst dress list but I think this Lanvin is great I love the revealing sides it is so unexpected
Jessica Lowndes looked very polished .... loved the entire look!
This is what I hated
Really Kate Hudson? The dress is a Marchesa not bad my real issue is with the hooker shoes she couldn't walk in!
Ashley Tisdale you are not at the MTV awards please grow up and cover your legs!
I love Annalynne McCord but really it looks like some sort of sea creature is eating her ... oh noo!!!!!!!