Summer is approaching fast and you know that this is the time when all of the fashionistas bring their A-game to the table and give us breathtaking looks. Well, whether you want to impress your Instagram followers or just turn heads when you walk down the street, looking amazing during the summer will definitely do the trick. So here are some tips on how to achieve that perfect summer look.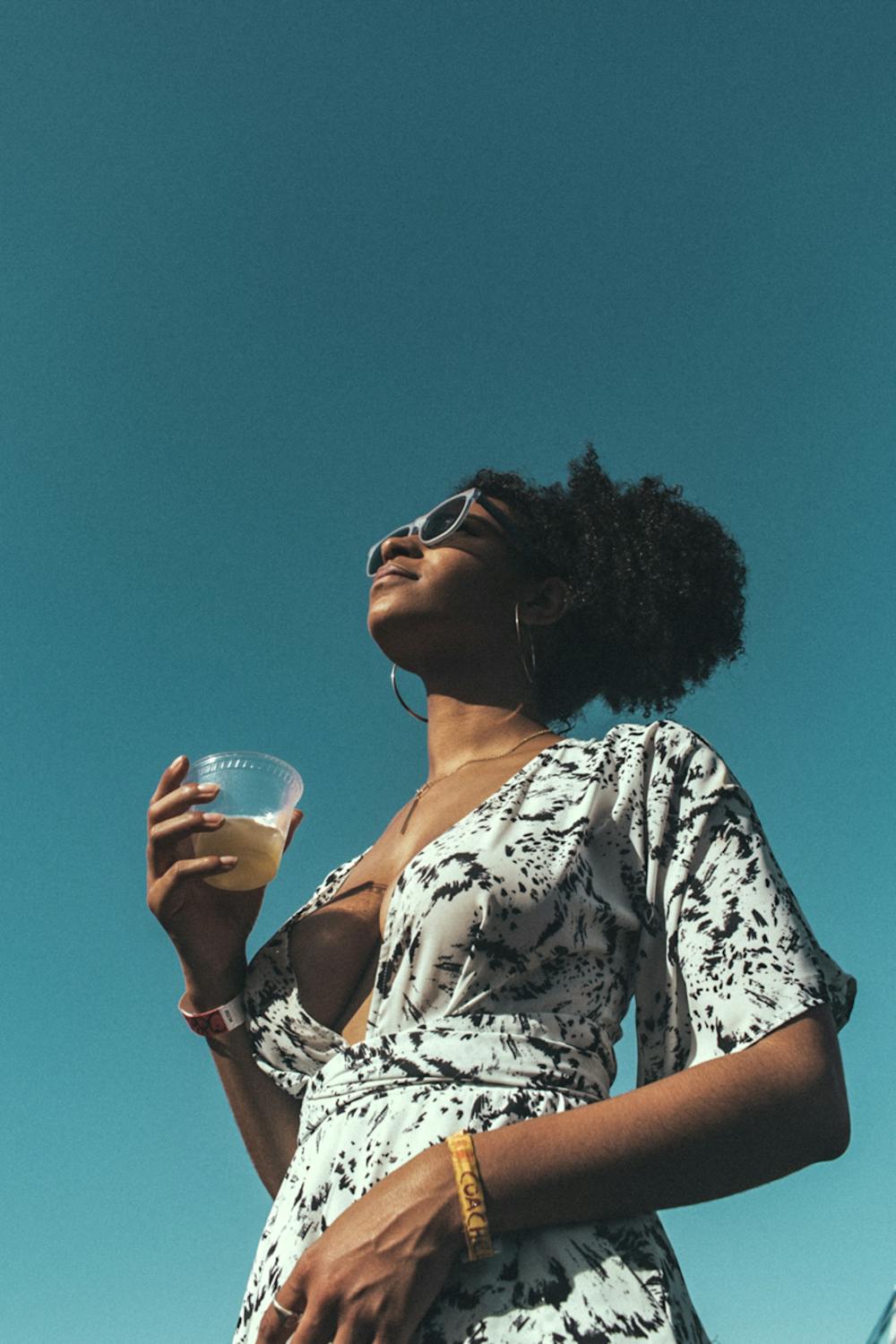 Take care of your skin
Summer means that you're showing a lot more skin than usual, so stepping up your skincare game can help you look better and feel much more confident. The two main things to remember are exfoliation and moisturizing. Exfoliation is a tricky one because, while it will make your skin smooth and evenly toned, it will also take off some of your tan, so you should focus on it more in the pre-season as a preparation. Moisturizing should be a part of your everyday routine. When you get out of the shower, just rub your skin down with some body milk or cream. You will see the results within days.
Wear less makeup
Warmer weather always brings lighter makeup, both because of increased sweating and because of style changes. The less makeup you wear, the less chance you have of breakouts and uneven tans, so try to stick to light products and spot-treat instead of covering your entire face. It's also good to adopt this habit before beach season, because the last thing you want on a beach and in the water is a face full of makeup.
Get the figure you want
Every person has the right to feel great in their body. For some that means exercising every day and watching their diet, while for others it means embracing whatever shape or size they come in. There are also those who try to achieve a very specific body type and look for professional help in doing that. In places like Australia, where it's beach season most of the time, a lot of women opt for professional body contouring in Sydney to get and maintain a desired figure. This isn't something uncommon, but you should still do a lot of research and ask for recommendations to find the right doctor who will give you the right procedure for your desired outcome.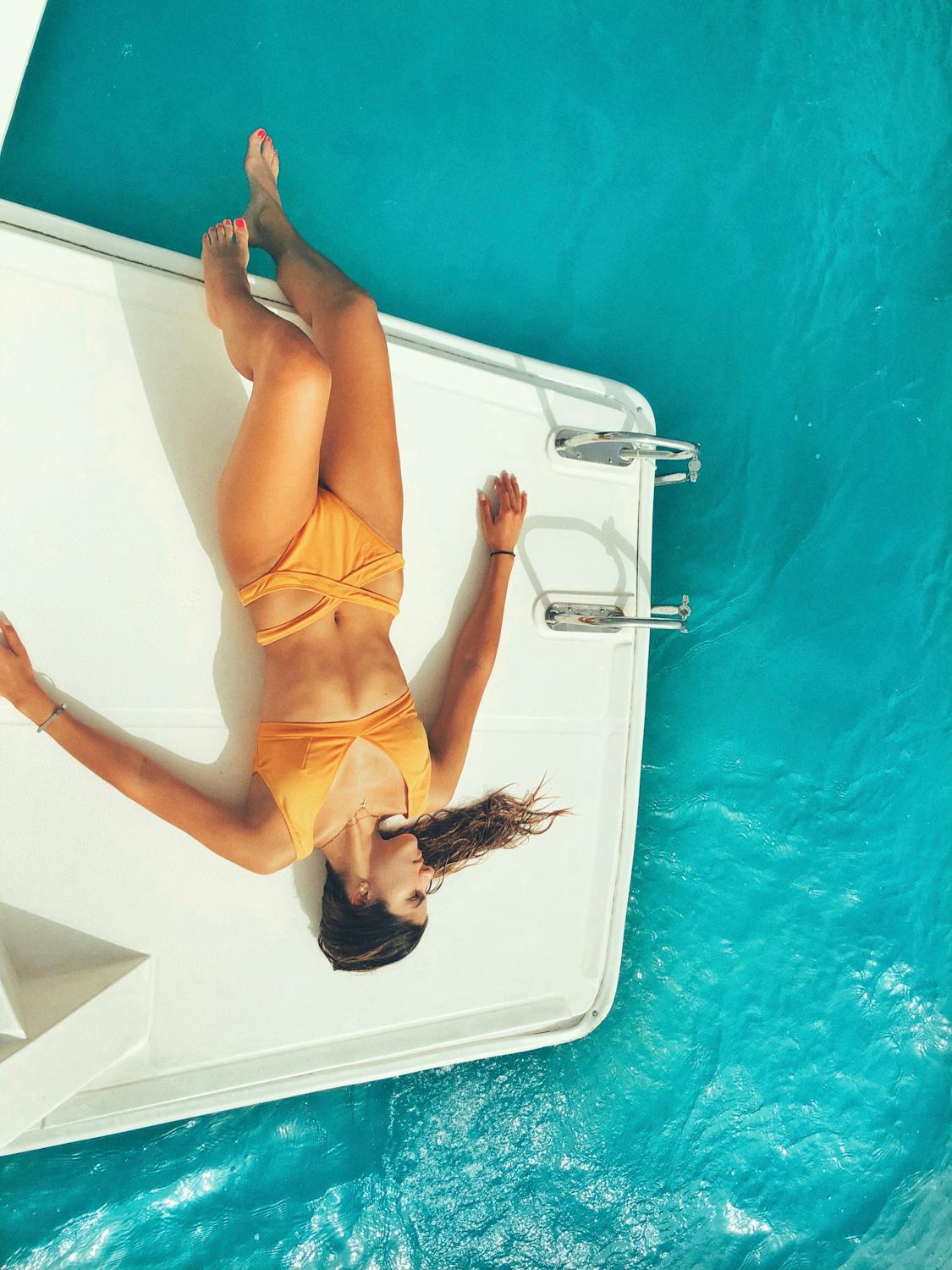 Give yourself some height
Your body will always look good if it's a bit elongated, especially if you're rocking bare legs, so getting some appropriate shoes and getting used to walking in a bit of heel can be a great trick. Choose something with a platform rather than a narrow heel to keep you more stable and casual. If you have wider ankles and want to minimize their appearance, don't' choose something with an ankle strap, because it will visually widen it.
Find your style
Summer is the perfect time to transform your fashion style since you're already swapping from warmer clothes. Firstly you want to think about the fit: do you want something casual like a T-shirt and shorts, or maybe something like a skater dress? Try out different things until you find something that you like and that could be dressed up or down depending on the occasion. Try to use the things that you already have in your closet, and if you can't relate to that style anymore, sell those clothes and get something that you will actually like to wear.
Pick up an activity
Summer is all about being active and spending time outside, so it's the perfect time to pick something new to do. Whether it's going hiking on the weekends, joining a morning jogging group or painting by the river, filling out your days with productive actions will make you feel better - and we all know that makes us look better on the outside, too. Plus, a new activity can change your style completely, whether it's carrying a big bag with pens and paper around or constantly being on your bike.
No matter what you do to prepare for summer, you should always think about how it makes you feel and what your ultimate goal is. Make sure that the changes you're making are for yourself and that with every step you're moving to being happier and feeling better.