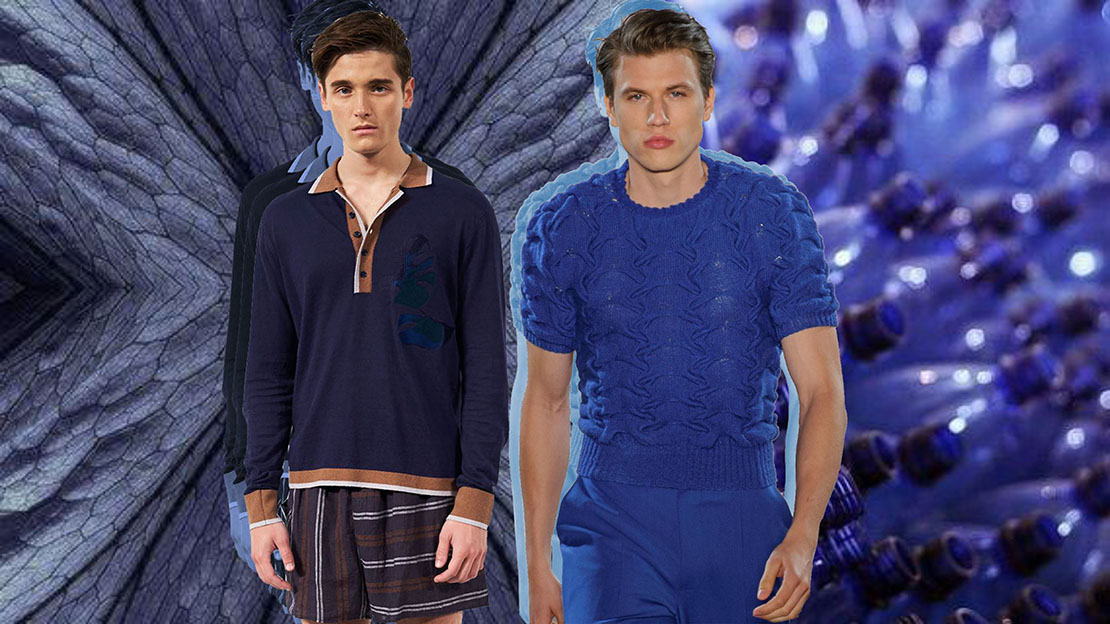 Color Statistics
According to the color proportion of men's  knitwear on S/S catwalks, deep and intriguing purples will gain  popularity in S/S 2019. Pure Purple Blue saw an uptrend on S/S 18  catwalks, and it will continue to increase in S/S 19. Mysterious Dark  Purple declined on S/S 18 runways, but was more cleverly applied. It  will become a key fashion color in the next S/S season. Red-hinted  Glamorous Purple decreased in S/S 2018, but its diverse application  drives it to be a core shade of S/S 19 men's knitwear.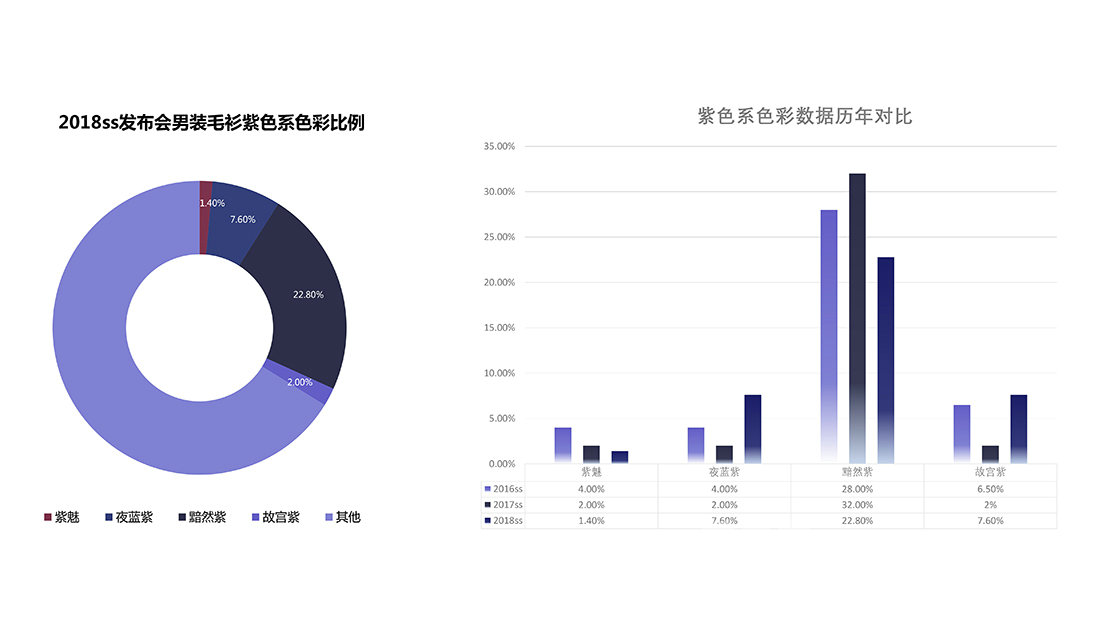 Purple Blue
The shade of Purple Blue feels purer. Just  like a blaze of light before dawn, it is hopeful and vibrant. In S/S  2019, Purple Blue pairs with luscious stripes or jacquarded patterns on  knitwear.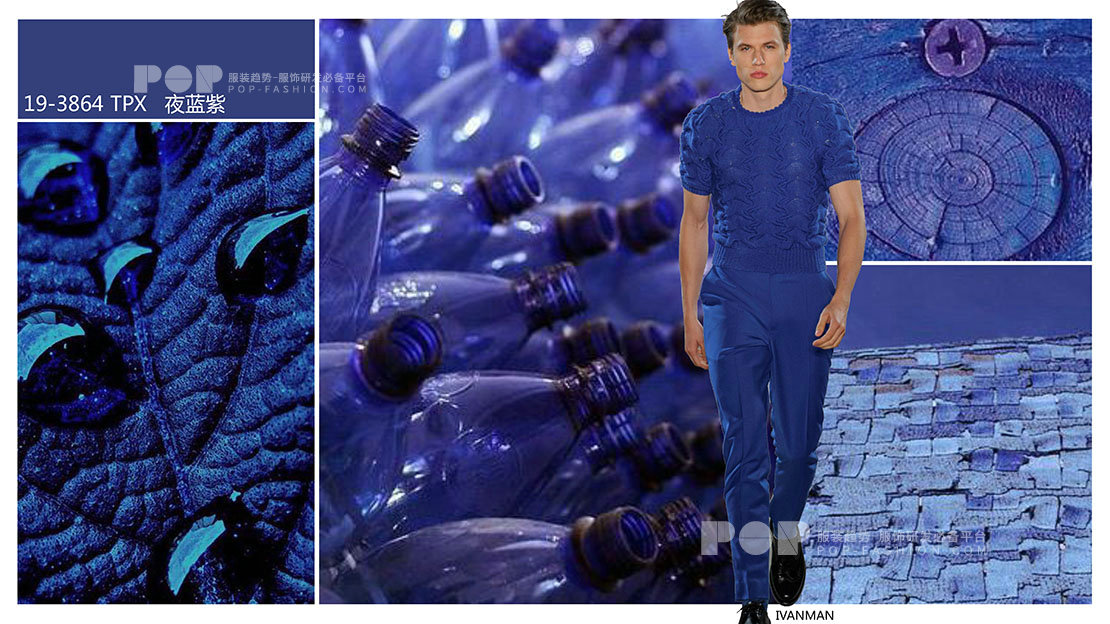 Application & Color Combination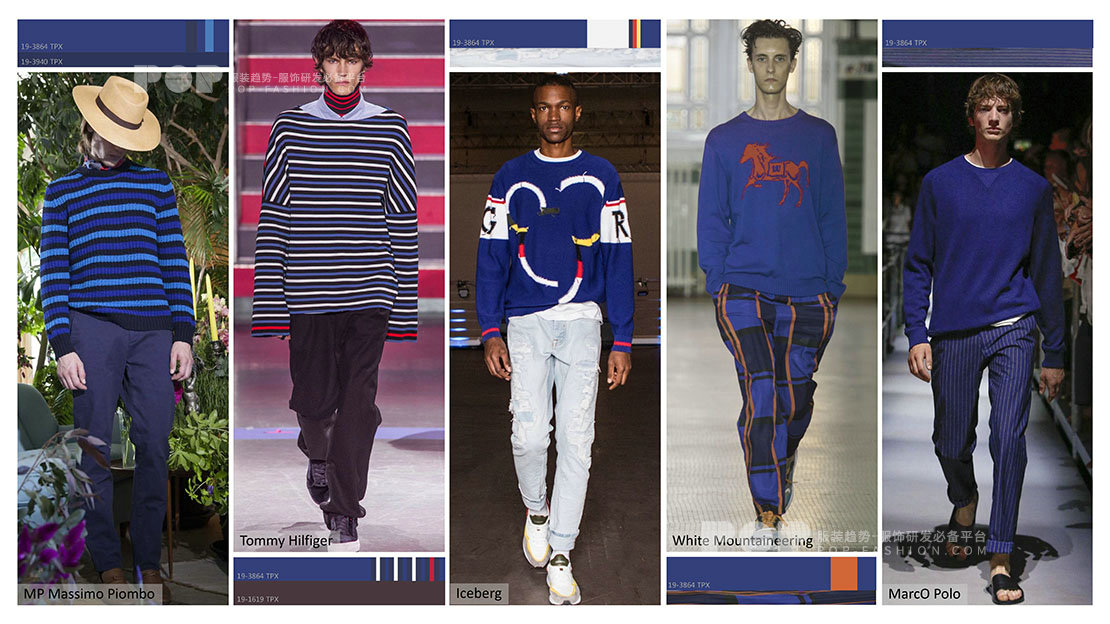 Styling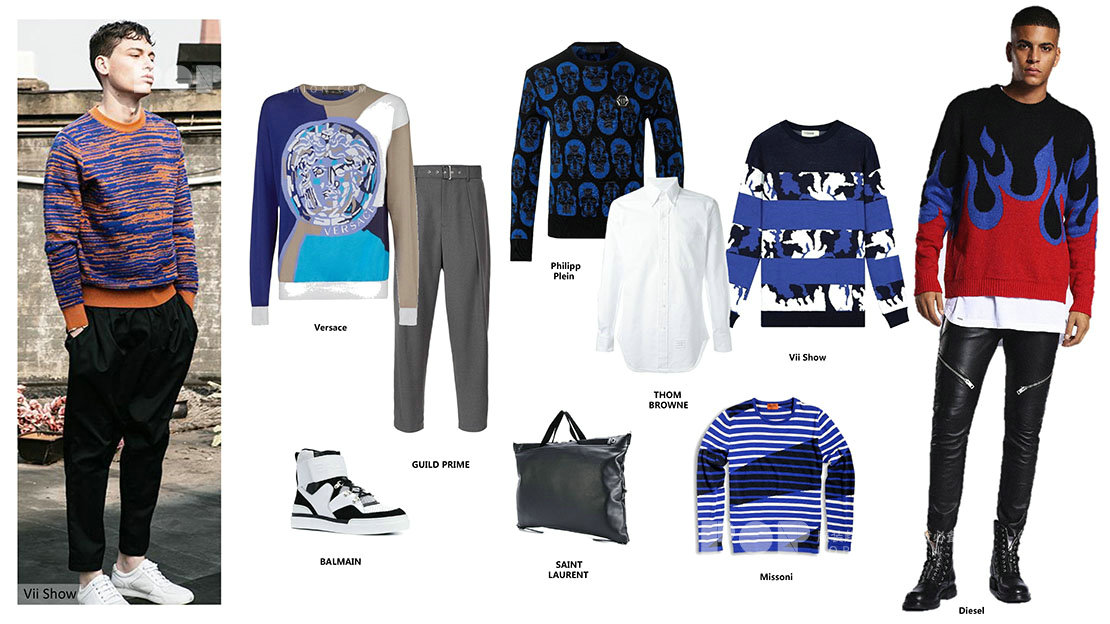 Dark Purple
Dark Purple is mysterious, ideal for business looks. It will dominate the business casual knitwear in S/S 2019.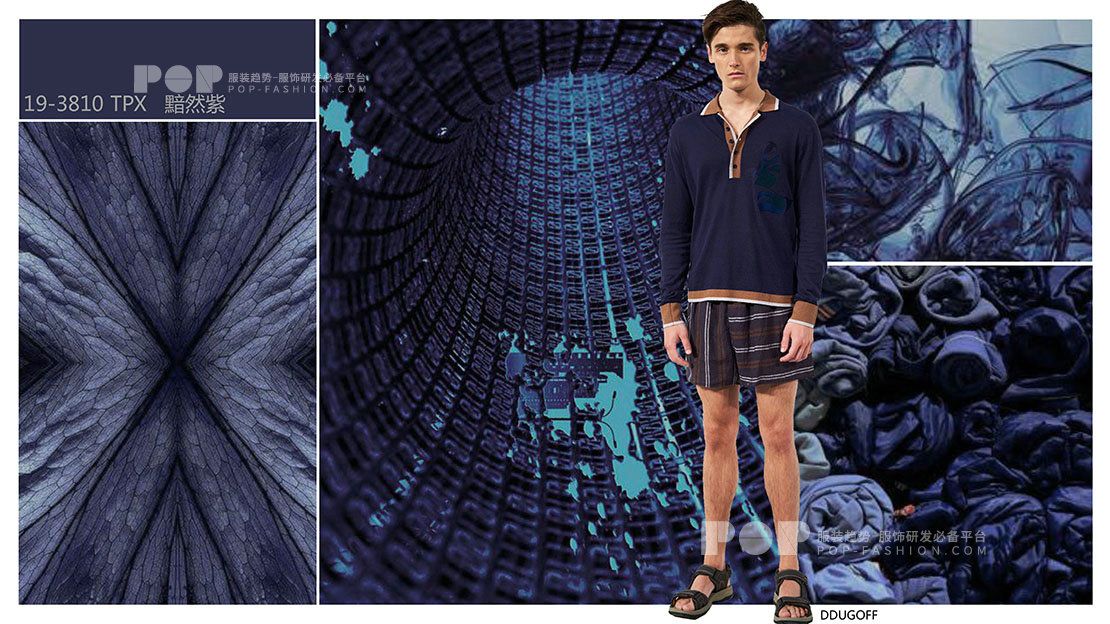 Application & Color Combination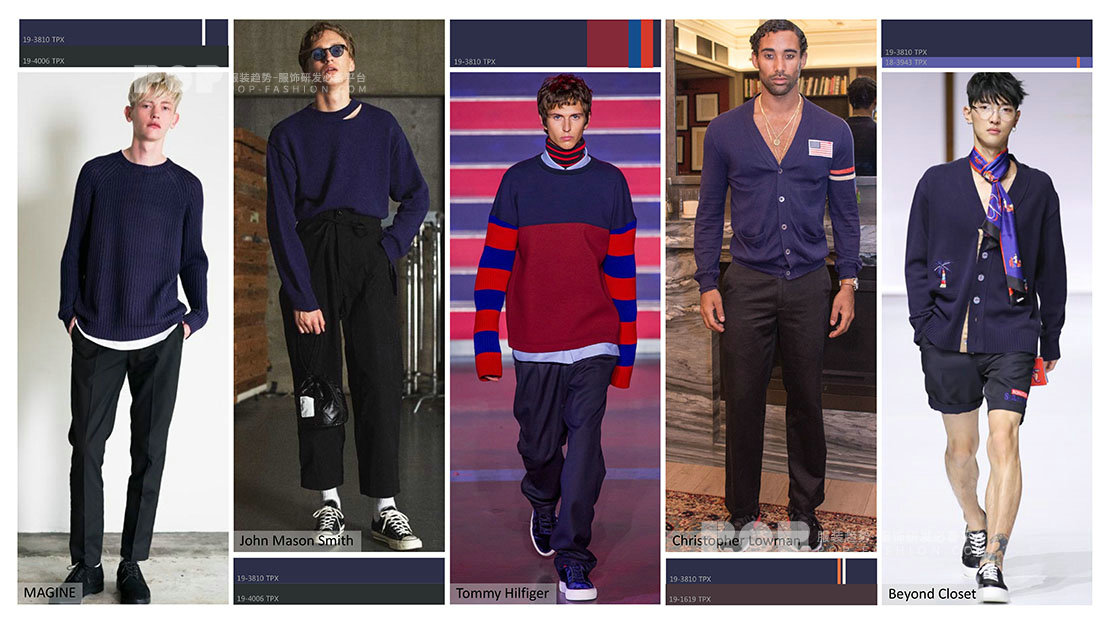 Styling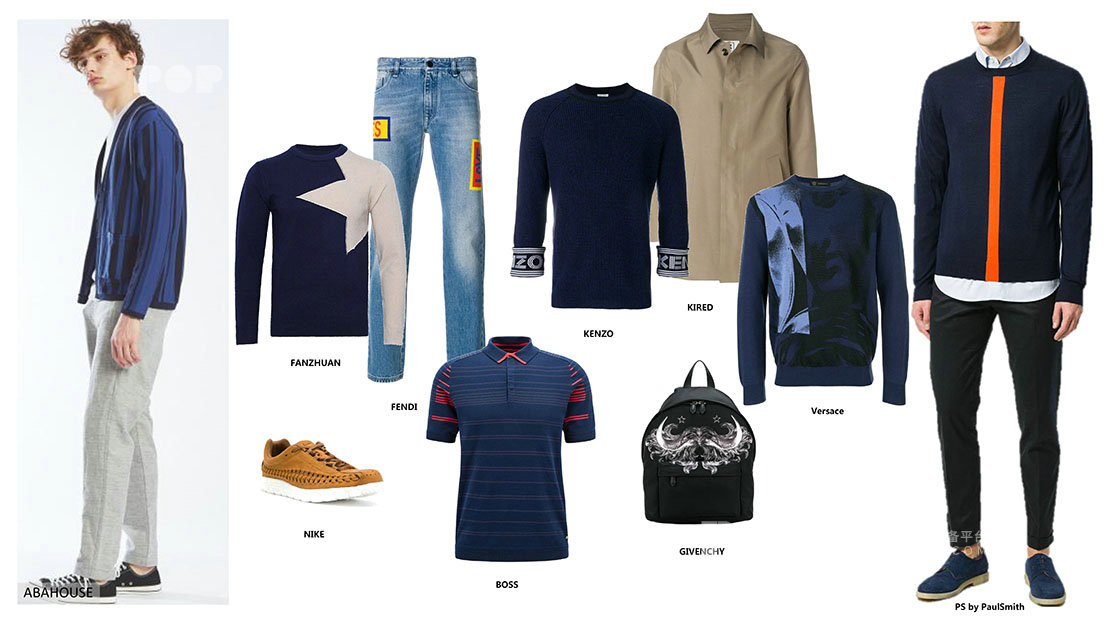 Glamorous Purple
The Glamorous Purple is hinted with red for an amaranth shade, calm and gentlemanly.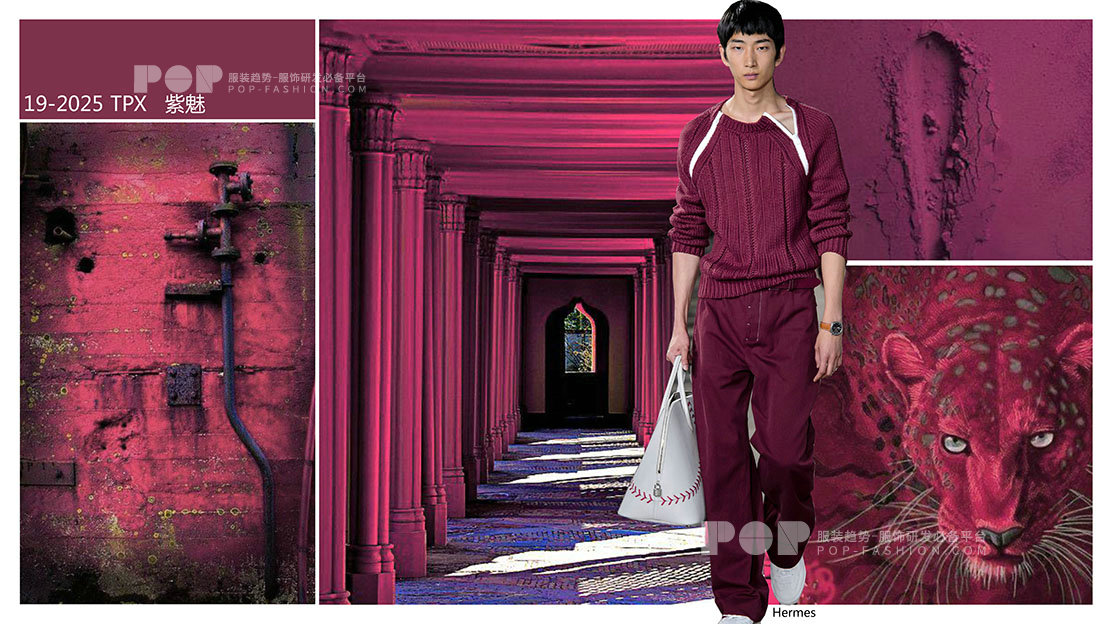 Application & Color Combination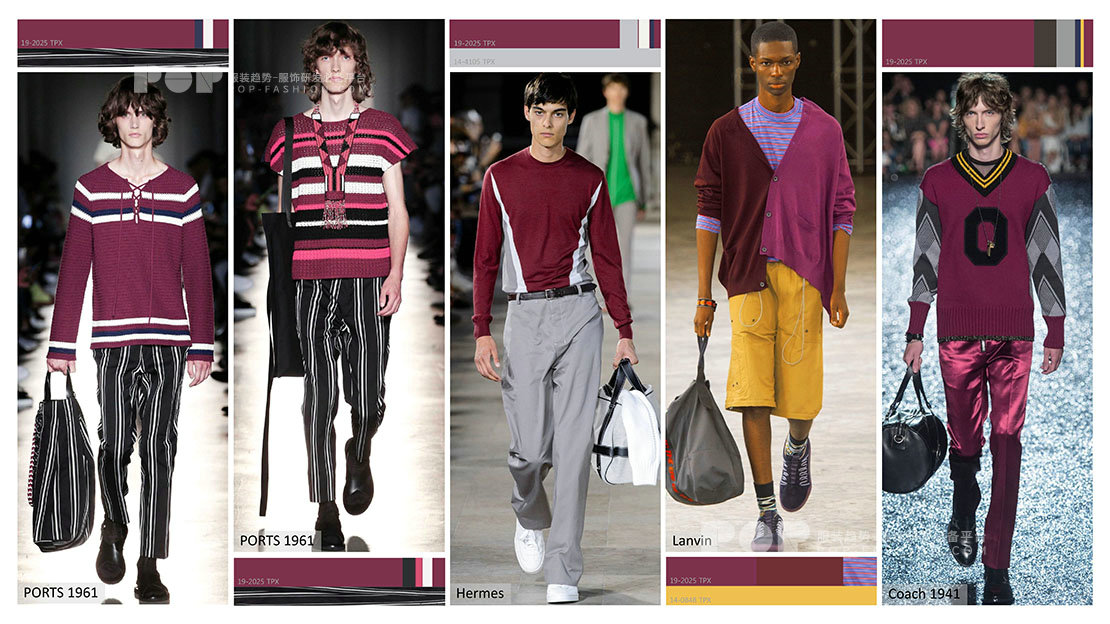 Styling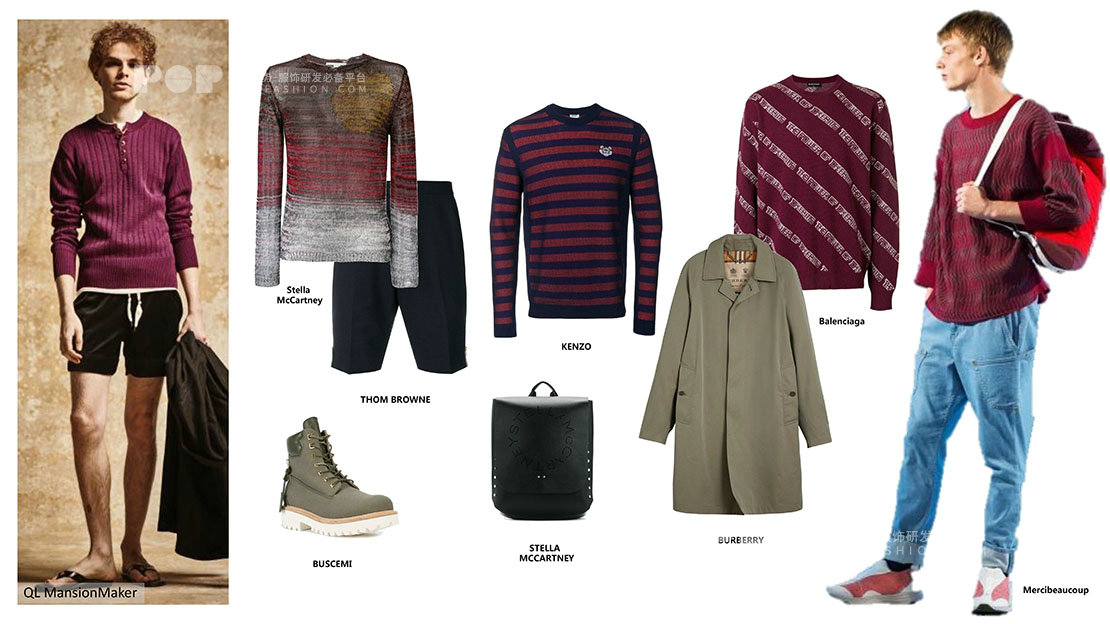 Click here to see more fashion trends: http://www.popfashioninfo.com