10 best mascaras
Get your eyes ready for a New Year's Eve party with a hardworking product
We all need a decent mascara in our makeup bags. By decent, we mean it will lengthen, thicken and curl without too much effort – or too many coats. The team tested a range, from purse-friendly products to more luxury offerings.
We looked for mascaras that did the business for our lashes and left no clumps. Some we gave a bit more oomph with an eyelash curler, too.
1. Diorshow mascara: £25, Selfridges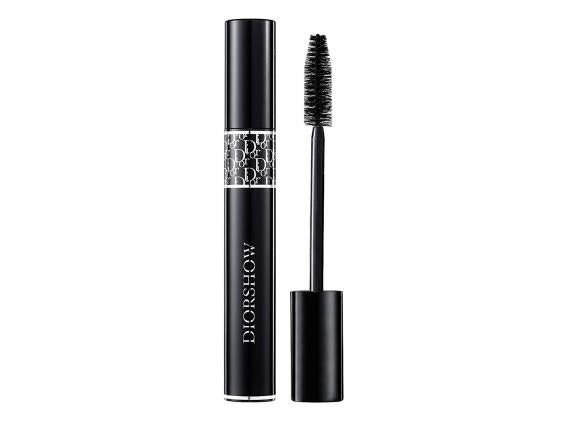 Photo:http://vovgames.com/profile/ramsey
This luxury option's popular for the catwalk-worthy look it delivers. Our lashes transformed into a thicker, longer, curlier version, with no clumps or irritation – a good option for those with sensitive peepers.
Buy now
2. They're Real!: £19.50, Benefit
This is UK's best-selling mascara and now we know why: it lifts, lengthens and adds volume, in one sweep. The brush has a custom-domed tip that reaches your tiniest lashes for more definition. Also, it's long-lasting, which is great to wear from morning to evening. You'll need a good eye makeup remover, though.
Buy now
3. Max Factor False Lash Effect Mascara: £10.99, Boots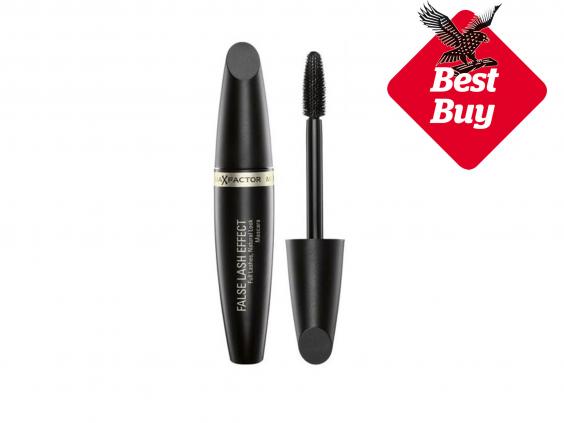 The big brush on this one helps you get that falsie effect, adding volume and length. If you use a curler beforehand you'll get Minnie Mouse-esque lashes for your New Year's Eve bash.
Buy now
4. L'Oreal Volume Million Lashes Feline Mascara: £9.99, Boots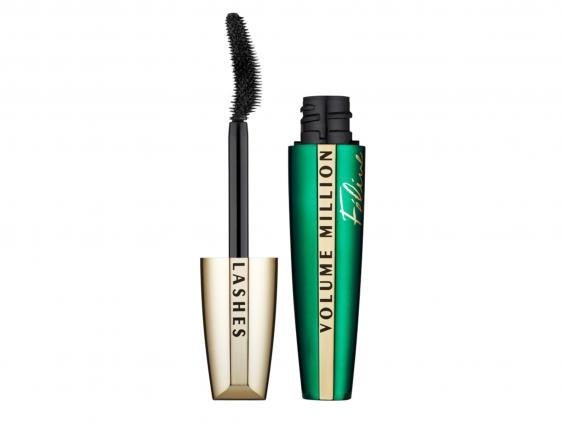 For a tenner you get a very hardworking product: it adds volume and defines and conditions lashes (thanks to argan and camellia oils). The highlight is the arched brush, an effective combo of short and long superfine bristles – it reaches every single lash from the root, boosting volume.
Buy now
5. Audacious mascara: £21, Nars Cosmetics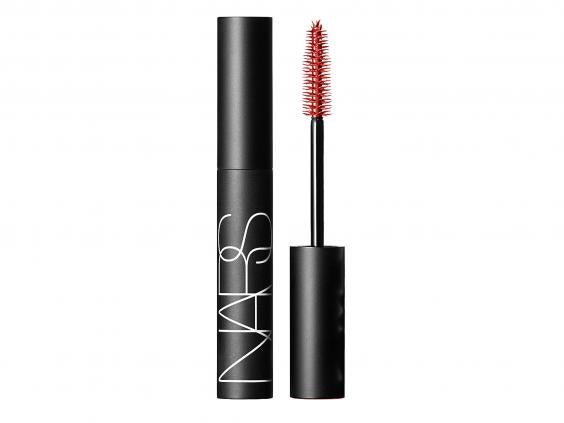 This is the new mascara from the New York-based beauty label. It feels light, yet, thanks to its brush with over 200 bristles and lengthening hooks on each end, it coats every lash and amplifies and separates – no clumps here.
Buy now
6. Luxurious mascara for false lash effect: £25, YSL Beauty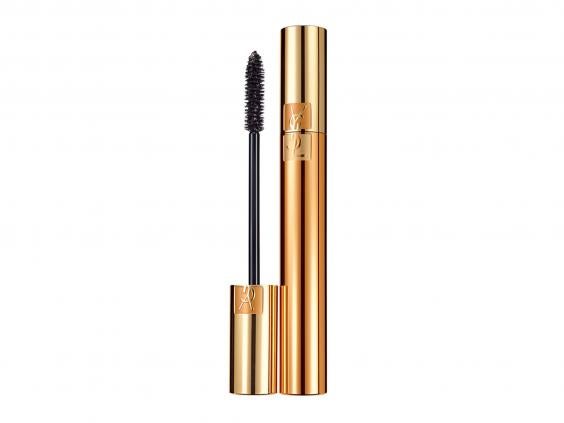 One coat of this luxe mascara gives you intense, glam-looking lashes, and the clever nylon-fibre brush adds plenty of volume from the root to the tip without feeling too heavy. For a party-ready look, we'd use an eyelash curler beforehand.
Buy now
7. Better Than Sex Mascara: £17, Too Faced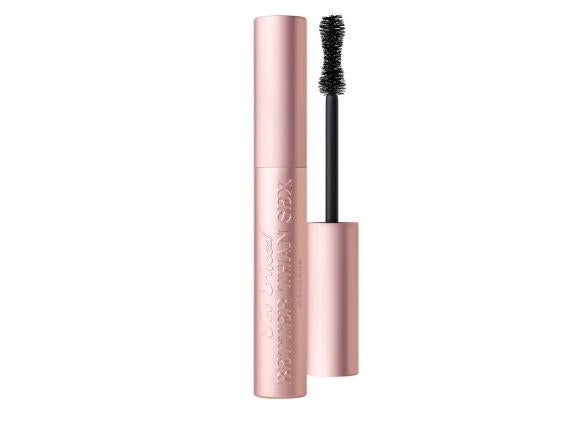 We're not sure if this lives up to its name but it will definitely get you in the mood – for a night out. With an hourglass-shaped brush, this doesn't sacrifice length for volume, and with a couple of coats makes lashes impressively thicker and longer.
Buy now
8. Divine Lash: £25, à la carte
Favoured by Karlie Kloss and Ella Eyre, this family-owned British beauty label's USP is its bespoke make-up. At ones of its London stores, they'll mix you a bespoke foundation. It also does a super-light, off-the-peg mascara in kohl black and dark brown. It will give you a more natural look than some on the list, is clump-free and the easiest of the lot to remove.
Buy now
9. Rimmel London Wonder'Full Wake me Up mascara: £7.99, Superdrug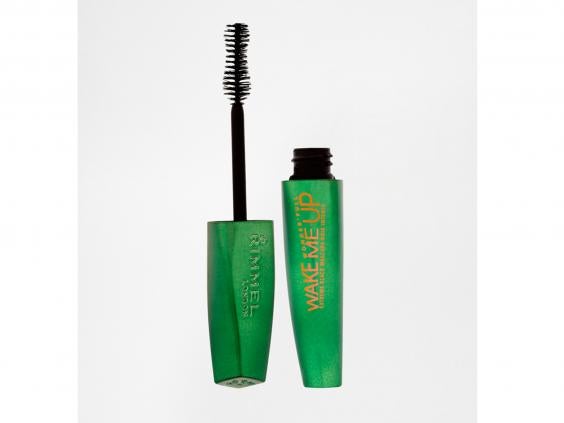 This one lifts, curls and hydrates – the Argan oil in the formula adds an energising scent that boosts tired eyes. It dries quickly and leaves your lashes looking defined.
Buy now
10. Lancome Grandiose Mascara: £24.50, John Lewis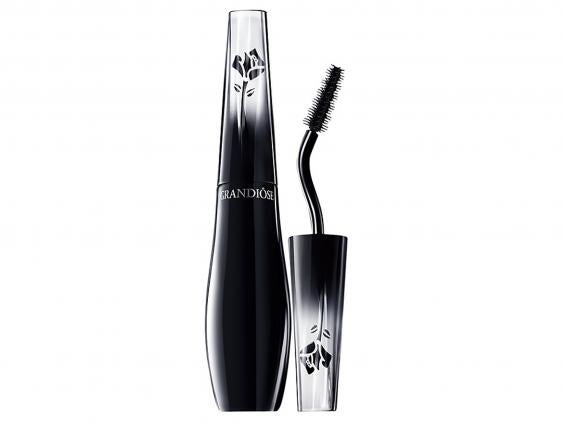 The highlight of Lancome's newest mascara is its angled brush, which helps you reach all the lashes, even the tiny ones in the inner corners. It widens your eyes, and if you're after curly lashes, this is your best bet.
Buy now
Verdict
If you're after New Year's Eve glamour, Max Factor's False Lash effect will save you the hassle of applying falsies, and it won't make too much of a dent in your post-Christmas budget. If you have a bit more to spend and you have sensitive eyes but still want to transform lashes, we like the Diorshow mascara.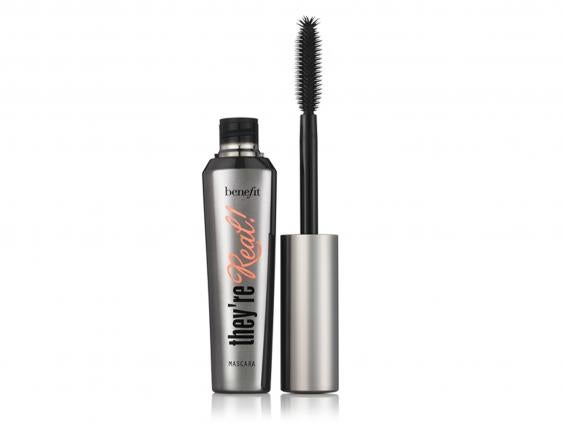 Read More:http://www.streetfire.net/profile/sidesghy.htm